Brits have been advised to avoid "all but essential travel to Sri Lanka" following the Easter Sunday attacks.
More than 250 people were killed in a wave of bombings at hotels and churches last weekend, with reports including at least eight British nationals.
The Foreign and Commonwealth Office (FCO) has issued a statement warning of the high possibility of further terror attacks. It has advised the public to avoid Sri Lanka "due to the current evolving security situation".
But what does this mean for Brits who've already got a trip booked?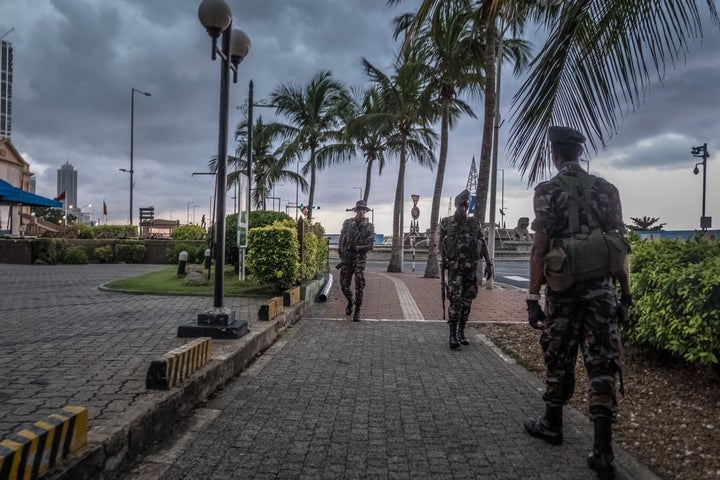 "Travel insurance is designed to cover unforeseen events like this," it said in a statement. "Cancellation cover under your travel insurance should cover additional costs that cannot be refunded by your travel provider."
HuffPost UK contacted ABI to ask how far in advance travellers need to be rethinking trips. For example, if you've got a trip to Sri Lanka booked in, say, September, do you need to be doing anything now?
An ABI spokesperson told us this is "tricky to answer, as we do not know how long this current advice will be in place for".
"In the first instance, people should discuss options with their travel organiser or tour operator where appropriate. If you make alternative travel arrangements, then you will normally be able to transfer your travel insurance to cover the new arrangements," they said.
"If you are thinking of holding on in the hope that the current advice will be downgraded by the time you travel, then it would be sensible to talk to your travel insurer on the scope of any cancellation cover you have under your policy."
Customers should check their insurance policy to see if they're eligible for a full or partial refund as this can vary, the spokesperson added.
Usually, any travel insurance payments will be made after you have first gone to other providers, such as airlines and travel providers," they said.
There's also no set time frame for when customers can expect to receive money back, although the spokesperson said: "Insurers will look to deal with any claim covered as quickly as possible, depending on the individual circumstances."
ABTA, the travel association that represents British tour operators, said customers "who are due to travel imminently to the island on package holidays will be offered options deferring their date of travel, transferring to another destination or a full refund".
HuffPost UK spoke to ABTA, who confirmed that "imminently" really only refers to trips booked in the next few days, as The Foreign and Commonwealth Office advice may change.
Those currently booked to travel to Sri Lanka later in the year are advised to hold tight for now to avoid incurring holiday cancellation fees. An ABTA spokesperson told HuffPost UK: "Nobody knows what the advice will be later down the line. As soon as that [FCO] advice is removed, it's back to normal."