Carrie Fisher may have revealed a pretty big 'Star Wars 8' spoiler over the weekend, while speaking at a convention at London's ExCel Centre.
The actress - who officially never gives an uneventful interview - was asked what she knows about the time between the last film of the original trilogy, 'Return Of The Jedi', and the latest instalment of 'The Force Awakens'.
Now, this is where she revealed the spoiler, so if you don't want to know it, please look away now.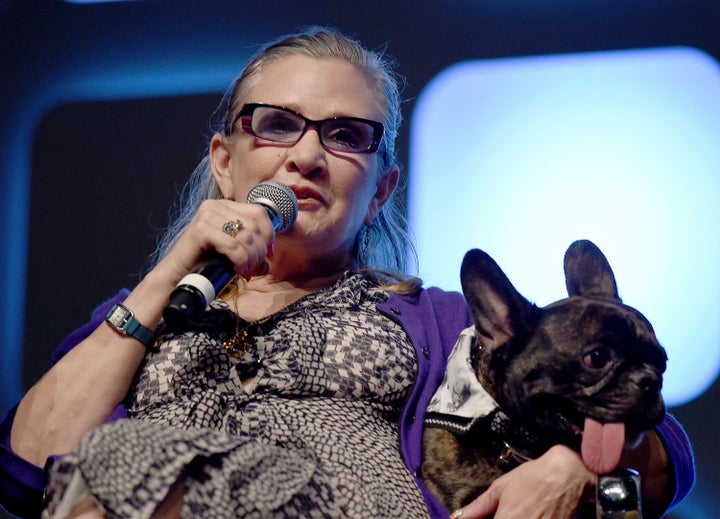 While responding to the question, Carrie seemed to be a little confused, revealing what happens between 'The Force Awakens' and 'Star Wars 8' instead, by replying: "Han's funeral."
Realising that she might have given away something pretty big, Carrie then went on to speak more generally about Leia and Harrison Ford's character.
"The old one, oh," she continued (via GeekFeed). "Han and I have a very, very volatile relationship, obviously, which leads to space divorce as you know.
"No, I don't think we are divorced ― just estranged. We had a child who turned out to be Hitler."
'Star Wars 8' is currently being filmed, and there's plenty for fans of the franchise to be excited about.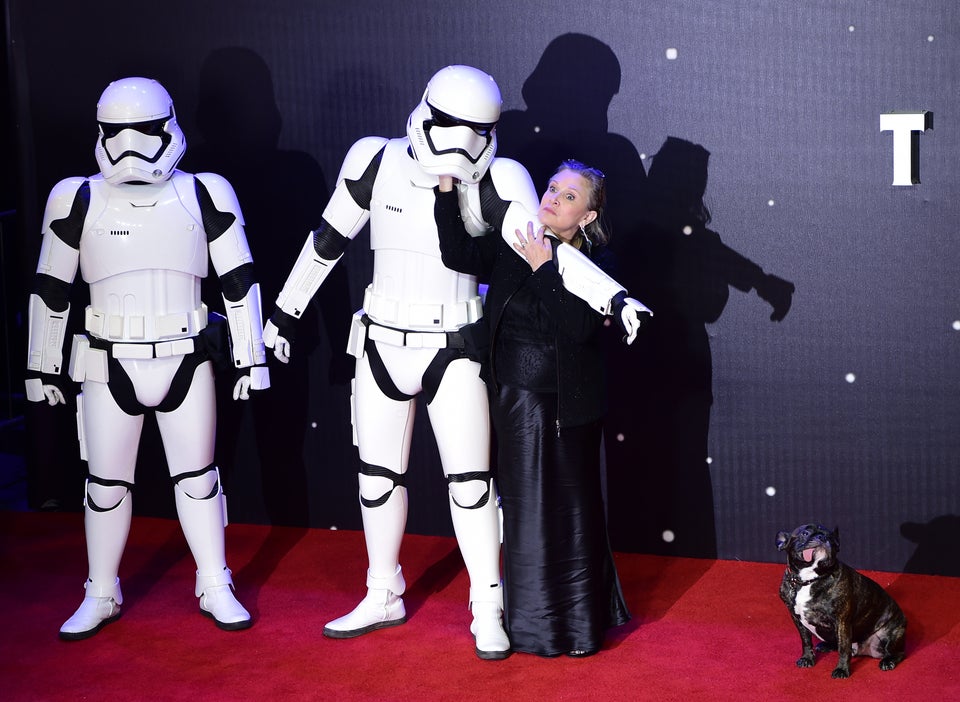 'Star Wars: The Force Awakens' European Premiere