Star Wars actor John Boyega has shared a video of the touching moment he revealed to his parents that he'd bought them a house.
The moment in question actually happened a couple of years ago, but John has only shared the moment publicly now, in a video he posted on Instagram.
In the clip, John first tells his parents that they're in a swanky location for an interview about his success, only for him to reveal to them that it's actually their new home.
"On behalf of myself, I'd like to say thank you for everything that you've done," he says. "I decided to do a secret project for a few months, and I'm here to tell you that there was no interview, that was a lie, this is your house that I am presenting to you."
At first, his mum and dad are completely speechless, and it's only after the star explains it a few more times that the message begins to sink in.
John explains: "It's your prayers that got this. Because the skill and the ability that I have received has been from your prayers... Honestly from the bottom of my heart, thank you so, so much for everything you have done."
It's then that the video reaches its true emotional peak, and John gives his dad a hug as he starts to cry at the touching gift.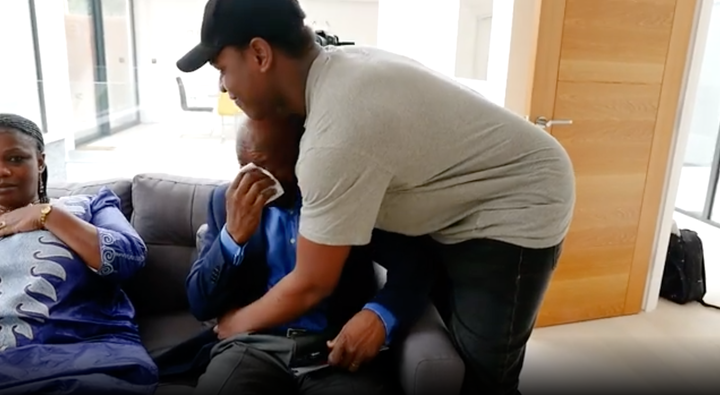 John can currently be seen in action as Finn for the final time in Star Wars: The Rise Of Skywalker.