Seasonal hot drinks are arguably one of the greatest parts of the run up to Christmas. But there's just one rather glaring downfall - the sugar content.
To try and tackle the nation's sugar problem, Starbucks has announced that it will be reducing the sugar levels in its seasonal hot drinks including the Gingerbread Latte and Toffee Nut Latte.
The move comes as part of the coffee shop's commitment to reducing 25% of added sugar in indulgent drinks by 2020.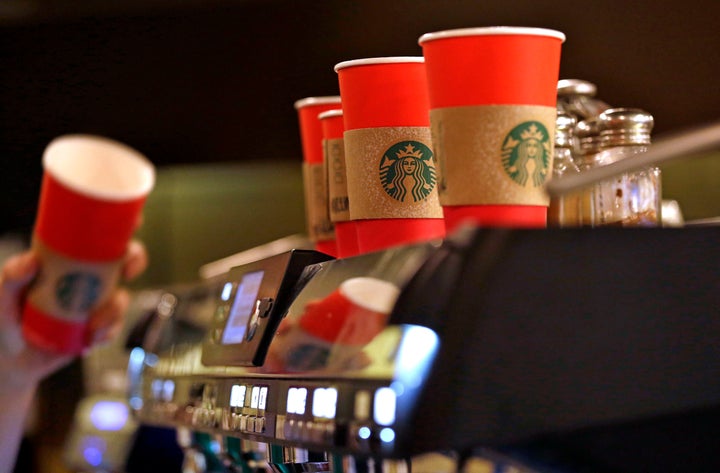 The new and improved drinks will be available in stores from 3 November. They include:
Gingerbread Latte - 6% reduction in added sugar.
Toffee Nut Latte - 4% reduction in added sugar.
Fudge Hot Chocolate - 22% reduction in added sugar, compared to the 2015 recipe.
The popular coffee shop has also removed the largest venti size from its menu for some indulgent hot drinks and now allows customers to buy a short size for all hot drinks.
Earlier this year, Starbucks reduced the sugar content in some of its syrups and Frappucino drinks too.
"We are committed to finding ways to keep the same great festive flavours that we know our customers love, whilst reducing the added sugar content in some of our more indulgent drinks," said Sara Bruce-Goodwin, vice president of research and development at Starbucks EMEA (Europe, Middle East and Africa).
"This year we have made significant progress on our 2020 commitment, reducing added sugar in our hot chocolates by 30% over the past two years and adding short sizes onto our menu boards."