You're reading our series Summer's Not Cancelled, where we celebrate summer in this new normal. From rediscovering nature and cherishing time with friends and family, to virtual festivals and unforgettable staycations – summer's still here, it's just different.
With countries around the world in varying degrees of lockdown, our future travel plans look increasingly focused on destinations closer to home.
After missing out on Easter and May bank holidays, some good news that might come as a relief to families everywhere, especially with the summer holidays around the corner. In the latest lockdown easing announcement holiday accommodation such as hotels, hostels, B&Bs, campsites, and caravan parks in England are open for business again from July 4. Remember, reservations are advised due to new formats accommodating social distancing most places will be running with slightly reduced capacities and facilities.
Even when we begin transitioning back into a wider, socially-distanced world, many of us may choose to avoid foreign travel altogether – to minimise the amount of time we spend in crowded airports and cramped planes, and to avoid the 14-day coronavirus quarantine for most arrivals to the UK.
Since the changes to lockdown rules in England, many popular UK tourist destinations such as the Lake District have urged Brits not to visit just yet. And with Wales, Scotland and Northern Ireland sticking with a 'stay at home' strategy for now, even movement around the UK is necessarily limited.
But with foreign holidays looking less likely for the foreseeable, are staycations the way forward? Here's what to bear in mind if planning one of your own.
Keeping it safe
Sometimes it's easy to forget the incredible variety of things to do on our doorstep. Britain is blessed with miles of beautiful coastline, acres of rural landscape and countless areas of outstanding natural beauty. Especially, when the weather's right, a UK holiday can be just as good as taking off abroad.
For those who've been quarantining in busy, densely populated cities, the lure of the countryside calls. And now that we've been forced to stop and look around a bit more, we can all appreciate the natural beauty in front of us.
However, those working in UK-based tourism are urging a little more patience – to avoid an influx of visitors that could putting locals at risk and potentially spread the virus further, and when many services and facilities are still closed.
"The outdoors is there to be enjoyed and all the wonderful experiences such as biking, swimming and walking in the Lake District will be here, but they're here all the time," Dan Visser, director sales and marketing at Langdale Estate and vice-chair of Cumbria Tourism Board explains. "Hopefully, a staycation will be just around the corner, but it's not quite with us just yet."
Footage of heavy footfall and traffic in Margate, Kent, and at various coastal spots in the west country had locals calling for visitors to stay away for now.
"It's important to keep in mind that there are limited facilities running with pubs, restaurants, attractions, hotels and bars still closed," says Malcolm Bell, chief executive of Visit Cornwall
"If you are travelling, think twice, plan well and stay safe. Practising social distancing is a priority and obviously avoiding too many touchpoints when you're down here."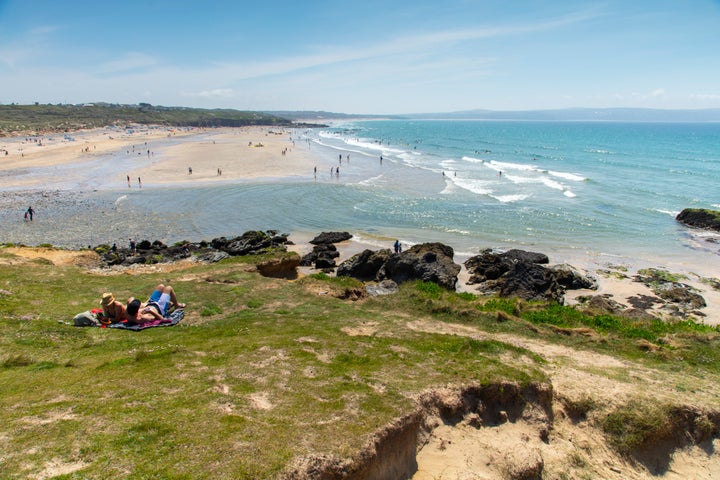 Keeping it simple
While the anticipation of jetting off on a plane is all part of that feeling of holiday excitement, staying closer to home can still feel like a proper break. And with less travel time and expense, you can make your money and holiday days go further. A trip without any waiting around in airports? Much less stressful.
This could be a chance to explore places in the UK you've never been before and support the local economy. Or if you're missing a favourite foreign holiday spot, why not find its equivalent at home – Norfolk or Surrey's lavender fields, say, instead of those in Provence.
"People are enjoying the little, simple things in life. From sitting on the cliffs to bird watching and looking at rock pools, there's definitely been a mood shift," says Malcolm Bell. "What was taken for granted is now at the forefront because we're observing things that we may not have noticed in the past. Plus, absence makes the heart grow fonder. We're more connected and people want to spend more precious time together. It's not so much about the destination anymore."
In the longer term and suggesting some possible light at the end of lockdown, opting for local travel over long-haul flights could lead the travel industry to reassess its future and prioritise an eco-conscious outlook that sustains local communities. New figures suggest that the UK's CO2 emissions have already dropped to a hundred-year low during lockdown.
"Perhaps the slow tourism idea isn't such a daft idea after all," says Bell. "We're reflecting that being busy all the time wasn't necessarily the best way of living."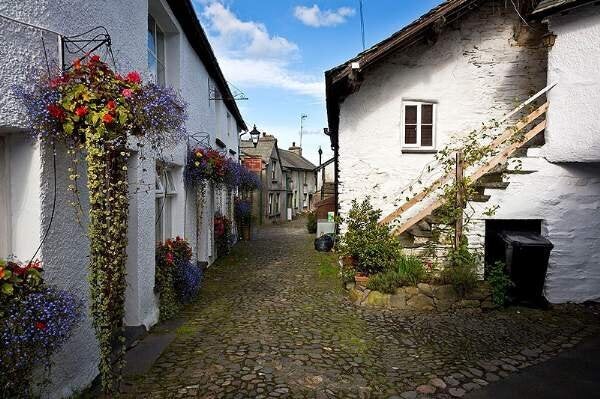 Avoid staycation stampede
Travelling abroad is likely to be severely affected by restrictions and delays for some time as the airline sector struggles to survive during the pandemic and holidaymakers remain wary of another wave of infection across Europe and beyond.
So, will we see a domestic tourism boom – and if so, when? "Losing a summer season could be good and bad news for seasonal destinations like the Lake District, Cotswolds, Hebrides, and many others," suggests Dan Visser.
"Summer season is the most profitable for businesses and if we reopen in some meaningful format it's going to be fairly close to autumn and winter. A bounce back and across the colder months would be great for those businesses because we do have the capacity. The landscape is still just as beautiful, only potentially a little bit more rain."
Whatever the demand, it's important that the local infrastructure in hotspots be suitable to deal with staycation holidaymakers.
"Keeping communities, staff, and visitors safe is vital because the last thing we want is to have a second spike," says Visser. "The industry as a whole must be responsible and adhere to the distancing regulations whatever the detail of that is. Only then will we see a staged recovery."