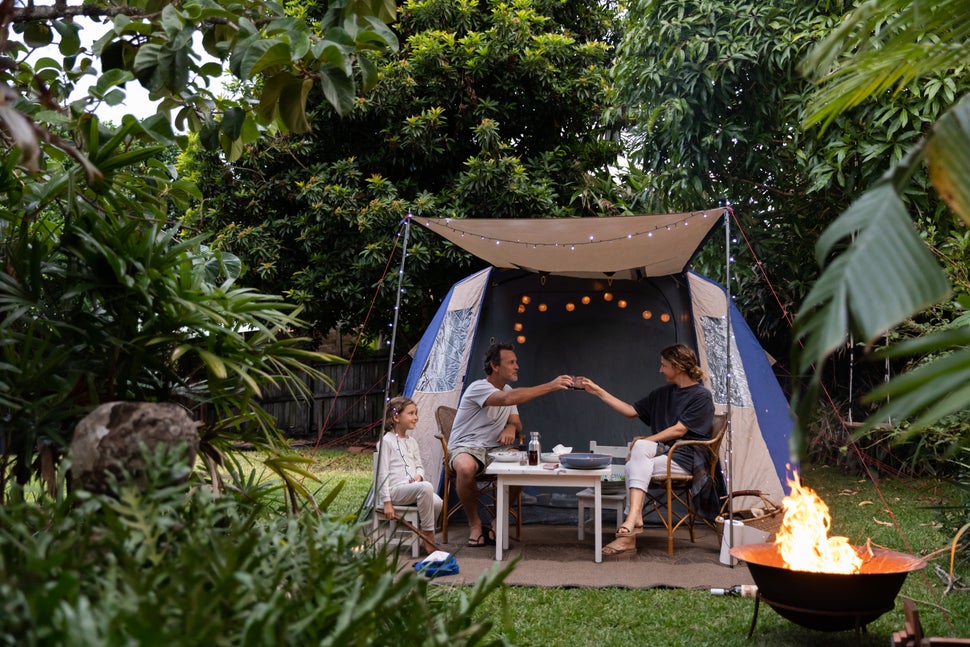 Emerging from the hotel room, en route to the pool, I stroll past palm trees flailing their arms toward the sky; the redbrick of the art deco hotel building, tall and stately, is visible below the rich blue sky.
Crammed in the middle of the hotel is a modest concrete courtyard. People are sat around a dolphin statue, an ode to the hotel's name. This statue being a statue, not a real dolphin, is a sobering reminder I'm in a London hotel, rather than an exotic resort a long-haul flight away.
I booked a last-minute staycation, you see. I only live down the road. When else would I have chosen to holiday in my own neighbourhood, for fear of a two-week quarantine if I went elsewhere? Staying locally massaged my curiosity and allowed me to experience my city's culture in a way I never would have before.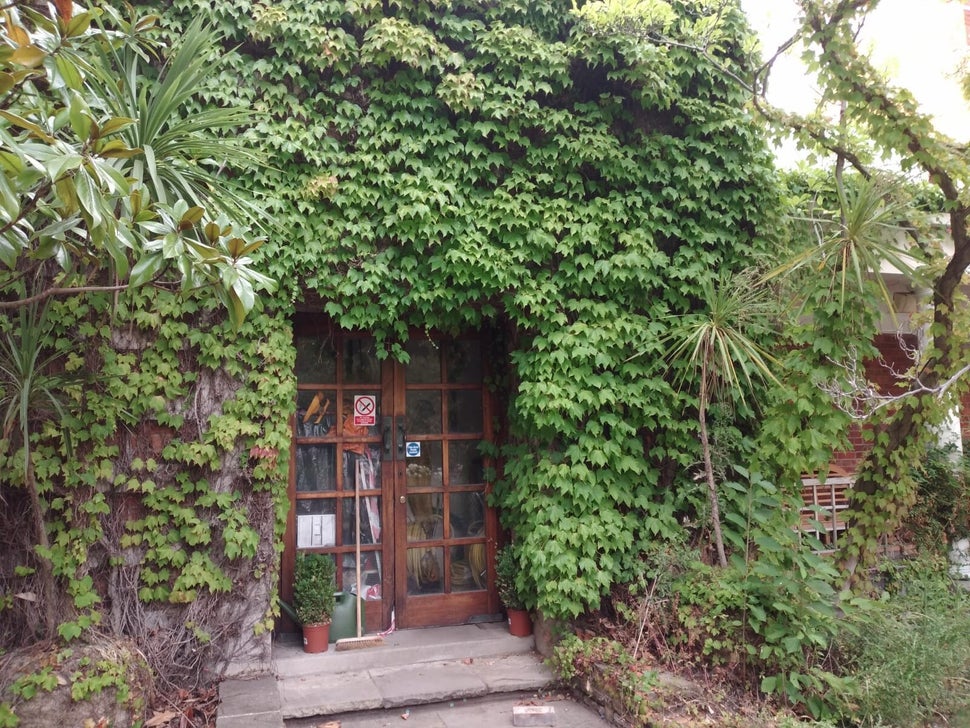 Some think of a "staycation" as having a holiday in your own country, rather than going abroad. This could mean travelling five hours away to the coast, or to cities and towns you've never been to before.
But the other staycation – the original intention of the word, perhaps – is having a holiday while actually staying put in your own area. It might not sound as thrilling, but there are ways you can make it feel like you're on holiday. Here's how.
Walk a different way around your local neighbourhood to feel like you've gone somewhere new.
It's time to appreciate your local area in new ways, rather than rushing to the station, office or usual coffee pick-up spot. Our brains are easily tricked. Something as simple as walking a different route around your neighbourhood can feel rejuvenating, require little planning, and reap great results.
Look up at the architecture, visit a local park you'd otherwise swerve for one of the more major parks, or stroll down that pretty street you've walked past but never explored – you might find a cute statue or uncover a local nugget of information on a notice board that enlightens you about your local environment.
Digging more deeply into where you live can be a mindful activity, and one of the simplest ways to switch off.
Swot up beforehand by finding local attractions you've never visited before.
If someone was coming to your village, town or city for the first time, what attractions would they be likely to visit? Find out by acting like a tourist – and do your research. It's time to swot up on TripAdvisor and YouTube.
TripAdvisor lists the best things to do in your area, or nearby, along with reviews. Choose the ones you've never been to, and add it to your staycation list.
And, no matter which suburb, village or outer Hebridean enclave you inhabit, YouTube will have a video about it. It may be badly shot and have 10 views, but that video will exist. Watch it, and within five minutes, you'll be confronted by so much new information about your area you'll feel excited to 'visit' as a tourist.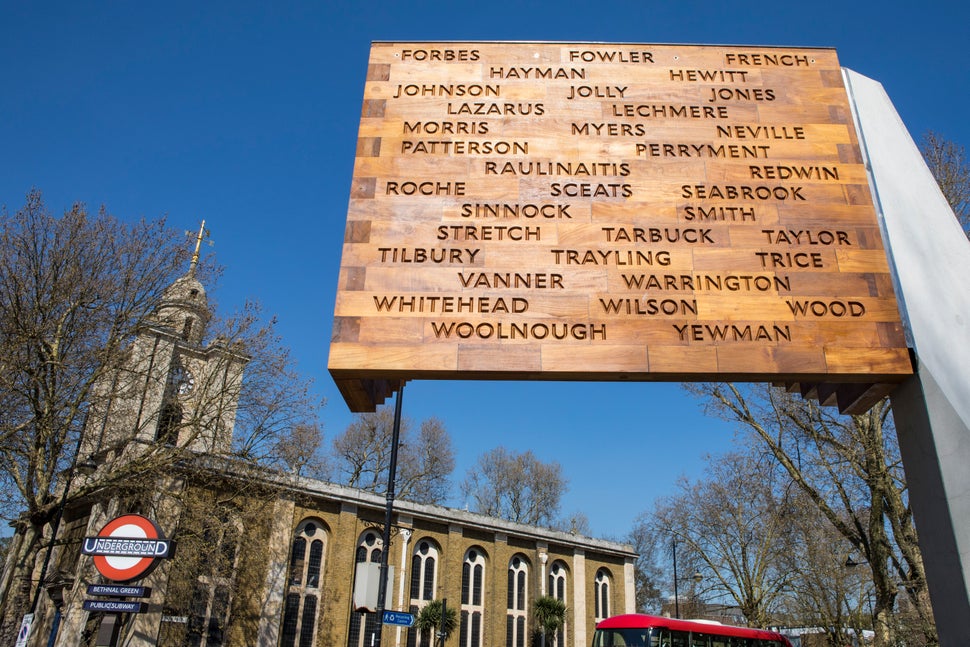 Spending a weekend as a tourist in your own neighbourhood will make you feel like you were somewhere else entirely, which is a weirdly thrilling prospect.
Spend the night somewhere different.
Let's face it, the cost of this trip is low. All you'll need is yourself and an open mind. If you have the cash, spend what you would've on a train or plane fare on a local hotel. Being a different space in your own neighbourhood, with a different view and perspective on the street outside, is a privilege. And staying in a different bed – like you would if you went away on holiday – is a novelty that makes you feel like you're out of your usual routine.
If you've been made redundant or are struggling financially, you can still have the thrill of staying somewhere new by doing it at home. Camp in the garden and set up your own campsite with cushions, blankets and candles. Or if you don't have a tent, make a den in the living room. It's fun to be a kid sometimes.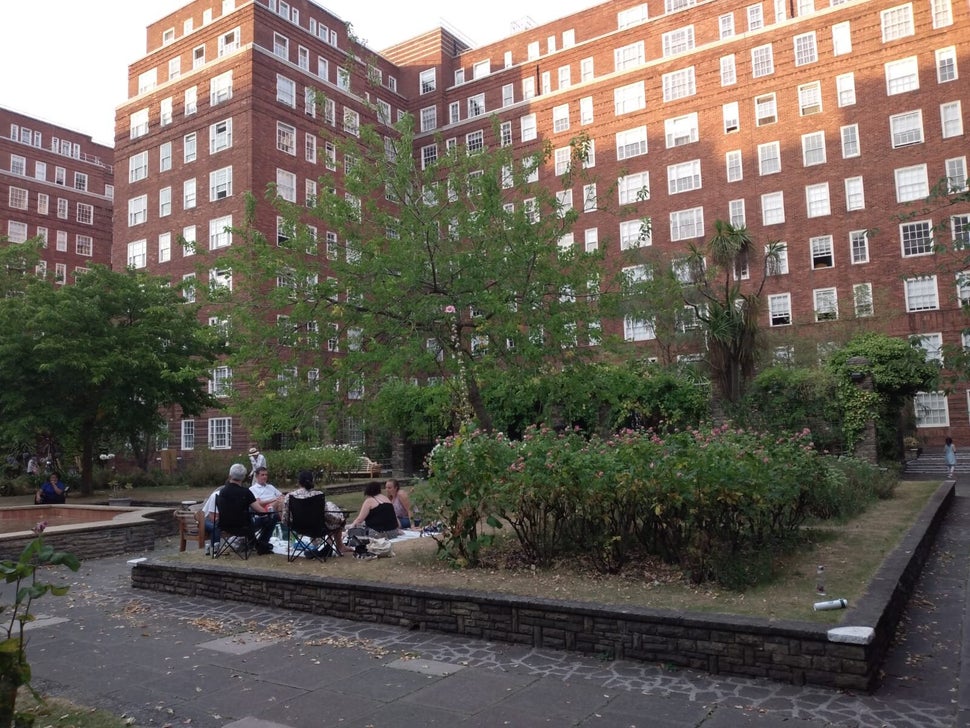 Book the local restaurant food lovers travel to visit.
Is there a nearby restaurant you've never tried, but always intended to? Now's the time to book. If you aren't clued up on what's good near you, the Michelin Guide has the very best. If that's too pricey, try somewhere with a Bib Gourmand, as they're guaranteed to be delicious, too.
Or maybe it's more about that local place that isn't well-known, but well-praised – after all, passion and good service is the creation of all great meals, so who needs fuss? Intent on staying fully at home? Try one of these recipes and challenge yourself to bring a change of flavours into your kitchen.
But most crucially, remember to fully decompress.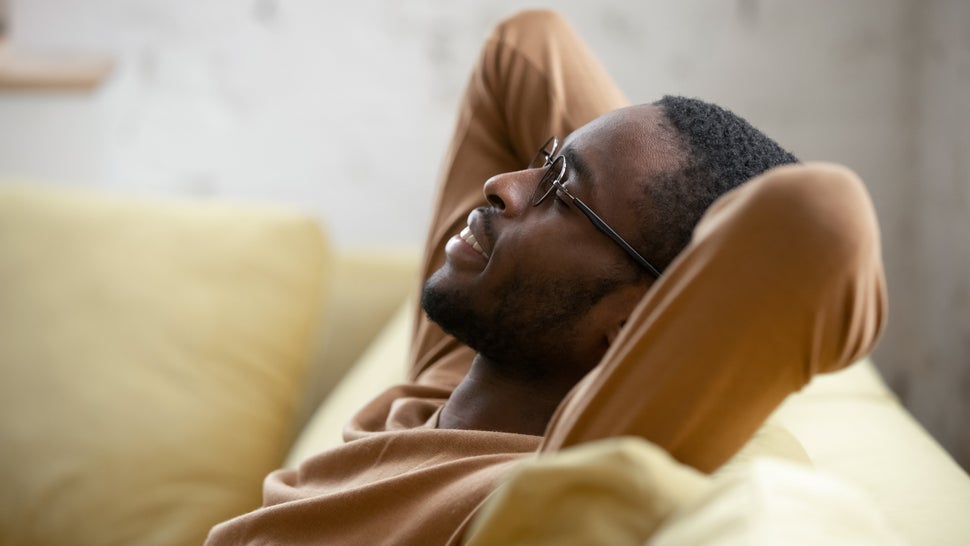 You may be holidaying at home, but this is home anew – home as it's never existed before. In this altered version of reality, chores don't exist and neither do timeframes: so book a few days off work to really feel the benefits of your staycation.
Sit in a different chair, peer through a different window, be mindful in the garden, have a digital detox, change up your routine, and forget about life admin. Reimagine your home space to be somewhere else entirely.
The best bit? There's no need to haul a suitcase through an airport, adjust your mind to a savage time zone, or set a 5am alarm.