A paralysed man has regained the use of his arms after successful experimental stem cell therapy.
Kristopher Boesen, from California, US, was involved in a car crash that left him paralysed from the neck down. His parents were told to anticipate his mobility never returning.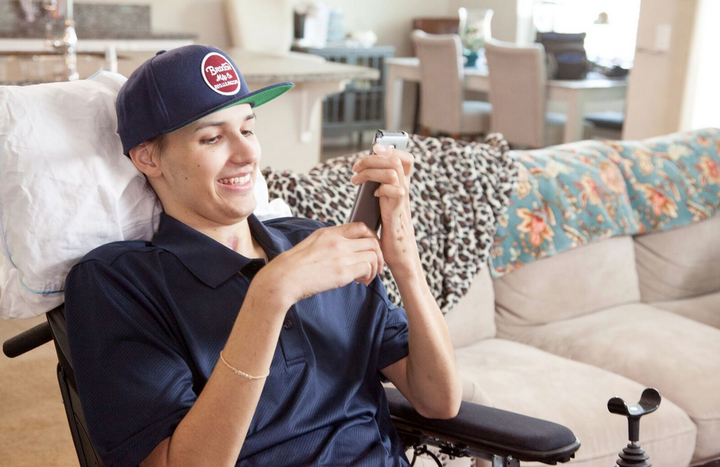 He agreed to take part in a groundbreaking trial that involved having a dose of stem cells injected directly into his cervical spinal cord.
But Liu said the new procedure being trialled is looking promising:"With this study, we are testing a procedure that may improve neurological function, which could mean the difference between being permanently paralysed and being able to use one's arms and hands.
"Restoring that level of function could significantly improve the daily lives of patients with severe spinal injuries."
In April 2016, Boesen was administered a dose of 10 million AST-OPC1 cells.
AST-OPC1 cells are made from embryonic cells that are converted into cells found in the brain and spinal cord, which support the healthy functioning of nerve cells.
Two weeks after surgery Boesen started to show signs of movement, three months later he was able to feed himself, use his mobile phone, write his name, and hug his friends and family.
Rodney Boesen, Kris' father, said: "So many things had to happen [for the stem cells to work], and there were so many things that could have put up a roadblock...there was never a moment through all of this when we didn't think our son was getting world class care."
Professor Liu explained the impact of this mobility on independence "cannot be overstated."
Popular in the Community