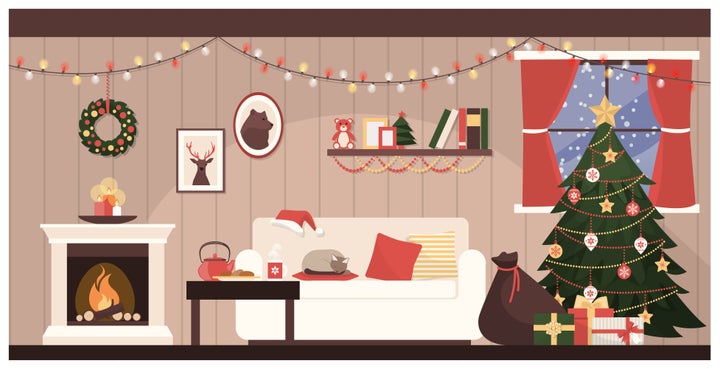 Being a step-parent can be a challenge whatever time of the year, but Christmas raises the bar of expectation and increases pressures on these newly-formed family units.
A new study by Relate - a charity who offer counselling and relationship advice - reveals a 39% rise in calls from step-parents every January following the fall-out from a tumultuous Christmas.
And step-families are not a minority in the UK, in fact the Office of National Statistics reported over half a million families (11%) are structured in this way, showing just how vital it is that these problems are managed and improved.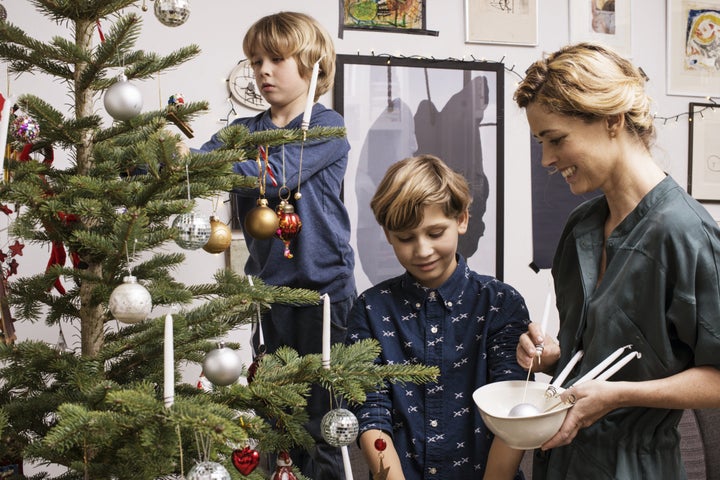 Siobhan Freegard, founder of ChannelMum told The Huffington Post UK: "Being a step-parent can be tricky at the best of times - and at Christmas expectations are even higher. Remember, Mary, Joseph and Jesus were the ultimate blended family, so you have a great role model to work to!"
So if you're trying to juggle your step-family, or feel like you're not coping well with the blended family unit, use these expert tips to remind you that (not only are you not alone) but you can work through it.
1. Get planning early.
Dr. Lisa Doodson, psychology expert at Regent's University London and Associate Dean of Humanities, Arts and Social Sciences, told HuffPost UK: "Most stepfamilies have a regular routine, where they know which days of the week children are likely to be staying.
"However, the holidays usually mean this routine is abandoned, with rash promises for looking after children given by one or other parent. This often means that they have to retrospectively negotiate with their other half – the step-parent. So plan early, and be reasonable and fair. Talk to your ex and try to find some agreement."
2. Don't leave it all till the big day.
Relate counsellor Denise Knowles recommends not leaving big family moments till the day itself: "If your new partner's children and your biological children are yet to meet but you are due to spend Christmas together, try to arrange a time when they can get to know one another ahead of the big day.
"That way, Christmas Day may feel more natural and you won't have the added pressure of people not having met before."
3. Create your own traditions with your step-children.
Many problems for step-parents around the holidays arise from a feeling of not belonging in the family unit you've been thrown into, and although it can be tempting to follow the rituals already in place, this only serves to reinforce the comparisons between you and their absent mum or dad: "Try and find a tradition that becomes your new family way of doing things. For example, consider decorating the tree when all the children are there - even those that may only spend some time with you. That way they all feel included and wanted," says Doodson.
4. Treat all children equally.
Doodson tells parents that blending families successfully requires everyone to feel equal: "Always try and treat everyone fairly at Christmas. All children need to know that they are treated the same as their siblings - stepfamilies add yet another level of complexity.
"And remember, you can't dictate what others do (grandparents, ex-partners, aunts, uncles). They may not buy all children presents, or treat biological children differently. Try not to worry about things you can't affect."
5. Skip the VIP treatment.
Knowles agrees: "It can be tempting to give your stepchildren special treatment, such as buying them extra generous gifts, but try to avoid this. Treat them like part of the family and make them feel welcome but don't over-do it. Treating your stepchildren like VIPs could upset your biological children, who could feel side-lined. The danger is that you are setting up a hierarchy that can be quite destructive in the family. It could also seem insincere if you move too fast."
6. Compromise, compromise, compromise.
Stepfamilies are by their nature complex, so there will be lots of challenges, but Doodson says: "Work out what's important for you and your partner and do your best to make sure everyone gets to do something that they want - if not everything!"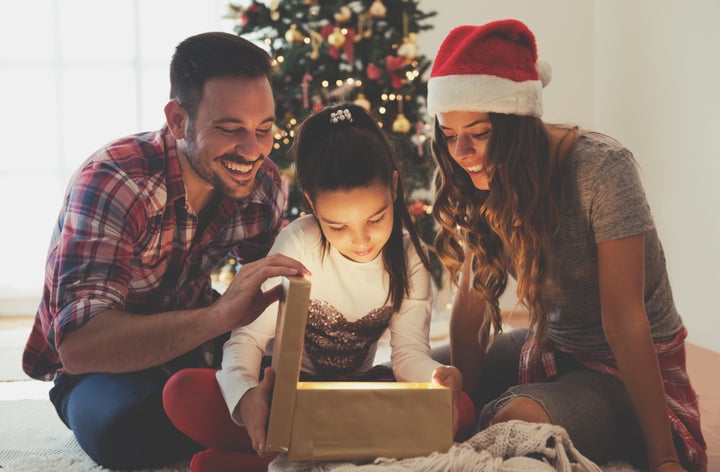 7. Make time for you and your partner.
Although your new relationship might not feel like the priority when you have squabbling children and ex-partners to deal with, it is important to recharge your batteries.
"Time set aside for just you and your partner, away from the chaos - even if it's just a lunchtime or a snatched couple of hours," says Doodson.
8. Make time to listen.
Although it might feel like your step-children want nothing to do with you, don't ignore them: "Listen to your stepchild and see Christmas from their perspective. If they say anything upsetting, don't try to defend your position - rather value and respect their honesty. Christmas can bring up all sorts of feelings for them too. They maybe struggling so be empathetic and always look through the child's eyes," says Freegard.
9. Remember it's not just you that feels this way.
Mumsnet CEO, Justine Roberts, said: "Don't sweat the small stuff, remember to do something nice for yourself, and if your step-kids are driving you nuts, remember that most parents feel that about their children at some point over Christmas. Failing all that, gin."
10. However, keep a clear head.
"When families get together for celebrations it's not uncommon to have a drink and overindulge but do drink responsibly to avoid any embarrassing situations, which stepchildren may not easily forget. A drink or two may certainly calm the nerves, but know your limits as too much alcohol can also lead to heightened emotions and increase the risk of arguments," says Knowles.
11. Save the arguments for later.
Freegard says: "Try not to argue with your partner in front of your step children. Keep a united front together as a strong unit to give them a sense of security and to reinforce their new family structure. Save any rows for later and in private - and you may find they've blown over altogether."
12. Don't get swept up in the festive fantasy.
Finally, remember that every family has long-standing feuds and tensions that arise at Christmas, and the fantasy we see portrayed in adverts, is exactly that - a fantasy: "Don't expect Christmas miracles. Feelings can be more fragile, so talk in advance and agree plans so everyone is clear what to expect. Ensure you listen to to what others want too, especially when there are a lot of people involved," says Freegard.