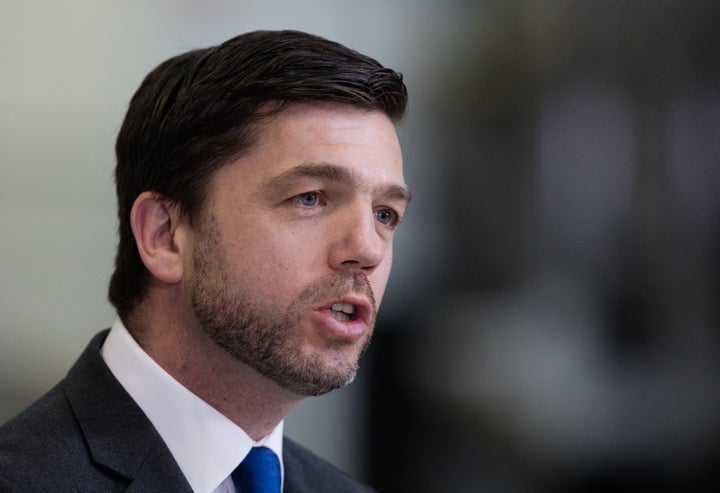 Stephen Crabb has said he will "tread much more carefully" in future when it comes to welfare cuts, as he has been warned the government's flagship benefit reform has "serious" design flaws.
The work and pensions secretary said this morning he had told his department it needed to get "much better" at understanding the "human impact" of its policies.
Crabb replaced Iain Duncan Smith as work and pensions secretary in March after the former Tory leader quit the cabinet with an attack on George Osborne's plans to cut benefits.
Speaking to BBC Radio 4's Today programme, Crabb said: "For me, what matters more than anything is the real life impact on families and individuals.
He said: "The edict that I have set out to my department... is to get much better about the human impact, so we really really understand the impact our changes are having, the positive changes, the beneficial ones, but also the areas where we need to tread much more carefully in future."
Crabb added the £4bn that Osborne had wanted to save by cutting the Personal Independence Payments (PIP) benefit would not be coming from his department.
"With regards to that extra money being saved form PIP at the time of Budget, £4bn, we won't now be looking for those savings within the welfare budget," he said.
"We'll carry on discussing with the Treasury their forecasts and they will need to find ways to work around that."
In a report published today, the Resolution Foundation think-tank said Universal Credit had been taken too far away from its original purpose because of changes driven by planned savings in the welfare budget.
Universal Credit, being put into place across the country, replaces income-based jobseeker's allowance, income-related employment and support allowance, income support, child tax credit, working tax credit and housing benefit.
The Resolution Foundation said it risked being reduced to little more than a complicated vehicle for cutting the benefits bill.
David Finch, senior economic analyst at the foundation, said: "As Universal Credit begins the roll-out of its full service this month, now is the right time for the new Work and Pensions Secretary to take stock of progress to date.
"With UC's main goal of making work pay now under serious threat, the Secretary of State should reclaim the project from the Treasury.
"He should prioritise support on those most likely to respond, such as single parents and second earners, ensure UC does more to help those already in work to progress, and iron out some of the practical concerns that have arisen during the initial pilots."
Related