The 58-year-old actor made the comparison during an interview on American television with Dave Rubin.
"One fears the advances of the Enlightenment are being deliberately pushed back," he told the Rubin Report.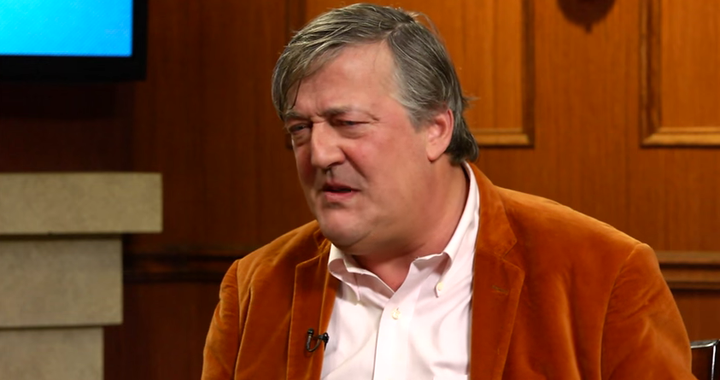 Hinting at the reasons behind many of the controversial decisions made by student groups on campuses, Fry said: "Life is complicated and nobody wants to believe it. I suppose you might call it the infantilism of society.
"There is deep infantilism in the culture, in terms of the way they think, they can't bear complexity."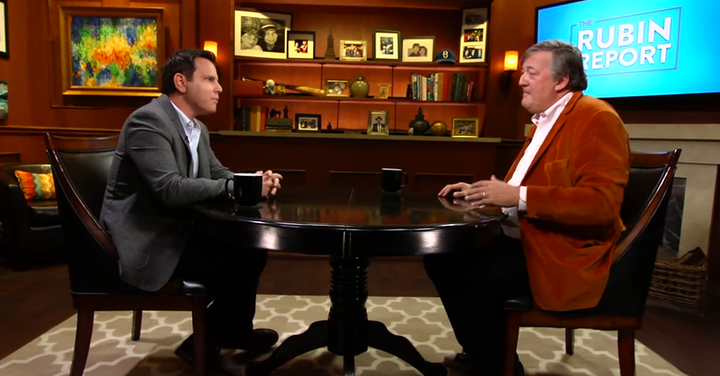 Fry continued: "It's a great shame and we're all very sorry that your uncle touched you in that nasty place – you get some of my sympathy – but your self pity gets none of my sympathy.
"Self pity is the ugliest emotion in humanity.
"Get rid of it, because no one's going to like you if you feel sorry for yourself.
"The irony is we'll feel sorry for you, if you stop feeling sorry for yourself. Just grow up."
"They've become, in a very 'Nineteen Eighty-Four' way, 'unpersoned'"
Fry also hit out at student campaigns across UK universities to remove statues of historical figures: "I think it started to happen in Britain with the attempted removal of statues of people who are considered unlikeable.
"They've become, in a very 'Nineteen Eighty-Four' way, 'unpersoned' and suddenly someone because they were an imperialist, Cecil Rhodes is the example I'm thinking of."
Fry explained: "There's a big statue of him at an Oxford college and there was a movement because people were offended by this - because some of the things he did were terrible.
"But to remove his statue strikes me as stupid. The way to fight colonialism is to reveal who he was."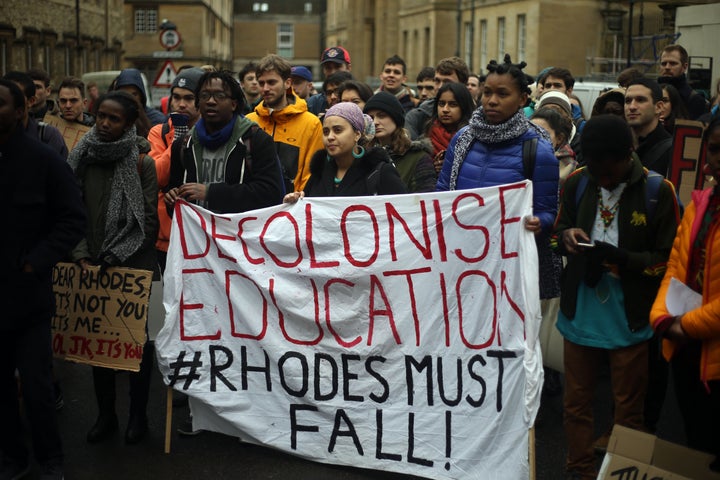 Many were quick to respond to Fry's comments after the video of the interview emerged on Monday.
Fry left Twitter in February following criticism of his performance as host of the BAFTA awards.
His reference to award-winning costume designer Jenny Beavan as a "bag lady" prompted a furore on the social network.
This led some to describe Fry's comments on self-pity as "hypocritical" given his withdrawal from Twitter.
Others, including 'Good Morning Britain' presenter Piers Morgan, have expressed concern for Fry.
The Survivors Trust lists contact details for specialist support agencies for women and men throughout the UK on its website.
Related