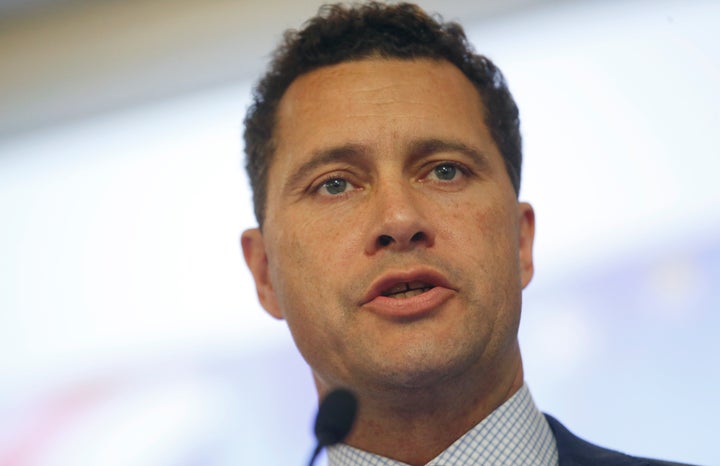 UKIP leadership favourite Steven Woolfe has quit the party, claiming it is 'ungovernable' without Nigel Farage at the helm.
The shock decision comes nearly two weeks after Woolfe was hospitalised following an 'altercation' with fellow MEP Mike Hookem.
In a statement on Monday evening, Woolfe claimed that he "received a blow from Mr Hookem that knocked me back...and caused my subsequent injuries".
Their stand-up row in the European Parliament building in Strasbourg followed anger within UKIP that Woolfe had said he'd considered joining the Tory party.
Woolfe was the leading contender to replace Diane James, who quit this month after only 18 days in the job.
Telegenic and popular with the grassroots, Woolfe was viewed as the 'acceptable face' of the party to lead it into the next general election.
Woolfe, who gave an interview to the BBC to explain his decision, said in his statement: "It is with deep sorrow and regret that I am aborting my leadership campaign and announcing my resignation from Ukip with immediate effect.
"I believe that a strong Ukip would hold this government's feet to the fire and make sure it delivers a clean Brexit.
"However, I have come to the conclusion that Ukip is ungovernable without Nigel Farage leading it and the referendum cause to unite it.
"The way I was treated by members of my own party during the Summer's leadership campaign and the events that have led up to today have all contributed to me coming to this conclusion.
"The party is riddled with infighting, proxy wars between rival camps and is run by an NEC that is not fit for purpose."
He said that once his recovery was complete, he intended to sit as an independent MEP in the European Parliament.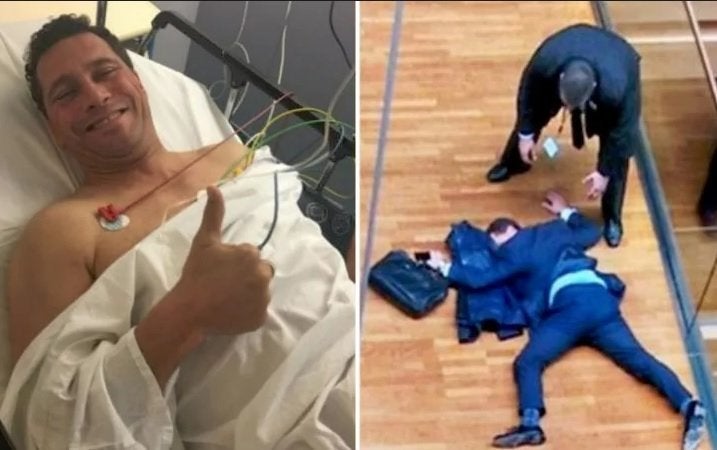 Fellow MEP Hookem has consistently denied that he threw a punch at Woolfe and instead claimed that their "scuffle" was "handbags" rather than a fight.
He has said he "categorically did not" throw a punch at his colleague.
But Woolfe tonight said: "With regards to the highly regrettable events in Strasbourg, I will reiterate my position that I received a blow from Mr Hookem that knocked me back into the meeting room and caused my subsequent injuries.
"Contrary to reports, I have made a police complaint. I am now seeking legal advice in respect of the investigations and will not be commenting further on the matter until the completion of those investigations."
In the BBC interview, Mr Woolfe said he had told Mr Hookem "let's go outside and discuss this man-to-man" after they clashed during UKIP's meeting in the European Parliament, saying he had been suggesting they discuss their differences verbally.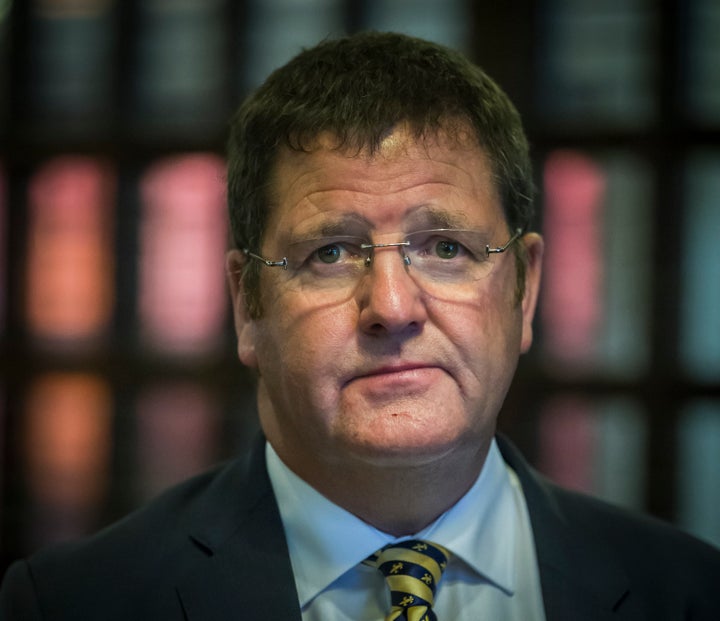 Asked what happened next, Mr Woolfe said: "He rushed at me. A blow to my face forced me back through the door."
He added: "I couldn't see whether it was a fist, whether it was an open hand...the point was it was a blow that impacted me."
Woolfe said he was pushed back into the room and hit the back of his head against a wall and denied aggression towards Hookem, saying: "It was too quick."
He said that while he was voting in the European Parliament later, he started getting a severe headache and sought medical help.
Farage revealed at the time that his fellow MEP was in a serious condition in hospital after what he called an 'altercation'.
Woolfe gave details of how his condition had deteriorated minutes after the scuffle with Hookem.
"Whilst I was in the chamber my face became incredibly warm and I felt as though there was something pushing out and I started to get a severe headache and I rushed out of the chamber," he told the BBC.
"I got outside and I asked someone where the medical centre was, I think I was trying to shout it."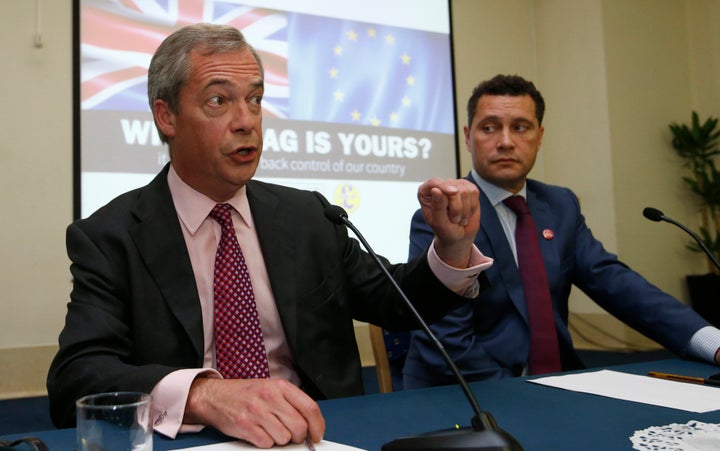 "And pretty much after that I don't recall a great deal until I was bought around by parliamentary doctors who at that time I could see had, well I could feel it, there was a plastic something thrown into my mouth because apparently my thorax had partially collapsed.
"I'd had 2 seizures – one of 3 minutes, one of 2 minutes, I'd been unconscious for quite some time, and there was partial paralysis down the left hand side and down my face and they were incredibly concerned about me.
"And if wasn't for them being so near to the Parliament, the two doctors and the MEP who was medically trained things would've been a lot more severe for me and I'm incredibly grateful for their actions in saving me."
Hookem has denied the claims, telling the BBC previously: "When I walked in he approached me to attack me. He came at me, I defended myself. There were no punches thrown, there was no face slapping, there were no digs, there was nothing."
Hookem issued his own statement tonight, claiming that Woolfe had been "warned" by the party for more than a year about his "behaviour":
"Steven Woolfe's political career was over once he showed disloyalty to the UKIP party and membership when he held talks to join the Tories.

"We wish him well and hope he can get his life sorted out."
UKIP is united in working for a full democratic Brexit and especially challenging the Labour party in the North of England."
Woolfe's departure means that former deputy leader Paul Nuttall may now become the bookies' favourite to lead the party.
MEP Suzanne Evans, who had been barred from running for the top job, may also have a fresh tilt at the post.
Related