WARNING: Some viewers may find the video above distressing.
At least 17 people have been injured, some seriously, after two cars crashed into crowds at a meet in Stevenage designed to raise money for bereaved families.
Spectators claimed at least one of the vehicles involved, a Nissan 350Z and a Toyota GT86, was travelling at up to 70mph in the moments before the crash on Monkswood Way at around 9.45pm on Thursday.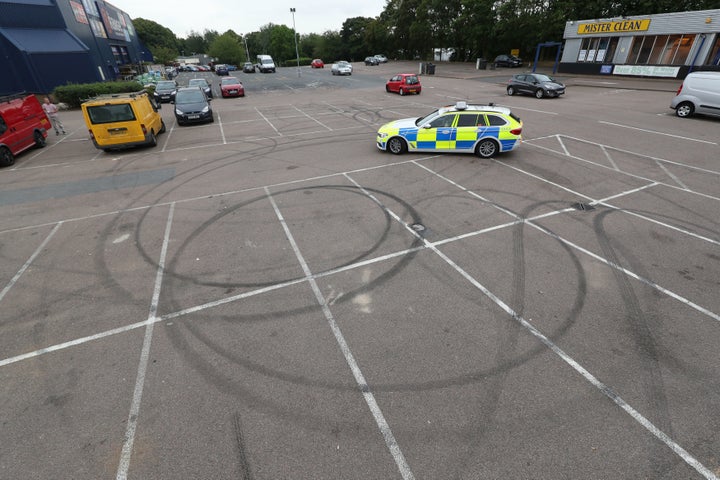 A police spokeswoman said: "I am not aware of any fatalities or arrests at this stage, however investigations are ongoing.
"We are working with the road policing unit and local policing teams for further updates and will be in touch in due course."
The East of England Ambulance Service said it had taken 12 people to three hospitals – Lister Hospital in Stevenage, Watford General Hospital and The Princess Alexandra Hospital in Harlow.
An air ambulance also attended the incident, the Press Association reports.
One witness said on Twitter: "I've just witnessed that horrendous crash in #Stevenage, no more than 50ft away from me. I'm still trying to process it all."
A group called Cruise-Herts had said on Facebook that it was holding a car meet event on Thursday to raise money for a charity supporting bereaved parents.
Sidhu said the event had been running regularly for 17 years, providing a "safe space" for car enthusiasts to meet within a controlled, closed environment.
He told PA: "We are devastated. I've been running this for 10 years and we have never had one incident. We were raising money for charity, as we often do, and there was no speed element to it.
"We held the meet in a car park with a speed bump at the entrance. But unfortunately some people went a bit rogue.
"I'm thankful that nobody died. Nobody wanted this, we try so hard to make sure this doesn't happen, we beg people not to race on the roads – if they want to race, there are places they can go for that, tracks where they can go at speed.
"But we've decided we're not going to run these any more. After 17 years, it's over."
Monkswood Way has reopened following the crash and emergency services have left the scene.