A City trader has been jailed for six years for raping a young woman after a cocaine and champagne-fuelled office party.
Daniel Green, 26, was found guilty of attacking the woman, in her 20s, after she had curled up to sleep under a desk in the early hours of May 16 2015.
The pair had met during after-work drinks in the City of London and gone back with a group of Green's colleagues to the StratX stockbrokers' offices near Monument, where he had only just started work.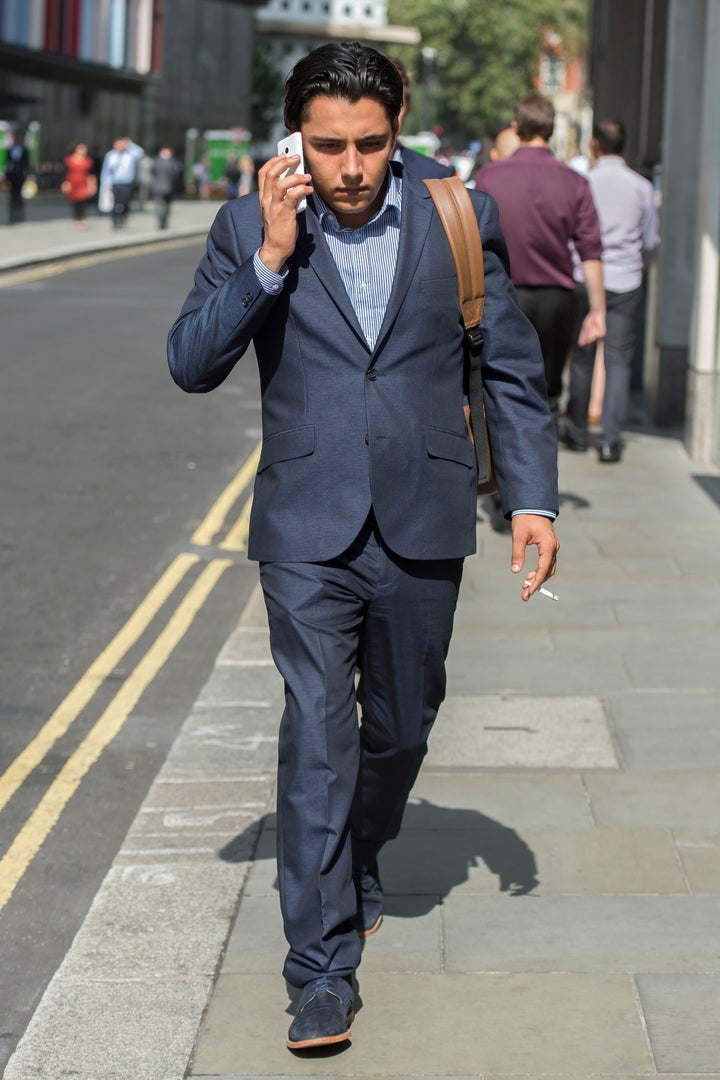 While there, partygoers danced on desks to music, drank champagne and took lines of cocaine into the early hours.
Most of the StratX men went home after the mood soured as the woman's companion complained her stash of cocaine had gone missing because she was reluctant to share it.
The woman, who cannot be identified, was left in the office with Green, her friend and another StratX employee who tried to rekindle the party atmosphere.
But she told jurors she became tired and decided to take a nap under a desk, intending to catch the first train home because she did not have enough money for a taxi.
Wiping away tears, she described how she awoke to find Green "tugging" her trousers down and asked him "What the fuck are you doing?".
"At that point I remember just trying to crawl forward to get away. I knew what was going to happen. I remember being pulled back," she told the jury.
"The next thing I remember was Daniel raping me.
"I was still trying to wriggle away, doing anything I could to stop that. I guess I was in a state of shock at what was happening. I was just trying to say no and get across this is something I don't want to happen.
"I just kept saying 'No, no, no, no, no, no' but it absolutely didn't stop anything.
"He was making sexual noises, making me feel horrible, so I burst into tears. After realising I was not going to get away and this was actually happening, I started crying, and at that point - it seemed so bizarre as he'd said absolutely nothing before - he said 'Oh shit, she's crying'.
"He got off then. I was just distraught. Then he was out of the office really quickly."
The woman rang her best friend from the office and she alerted police, who arrested Green, of Walthamstow, east London.
Green insisted the sex was consensual but he stopped when she began to cry as he thought his 10in (25cm) penis was causing pain.
He said: "Maybe my penis was hurting her. I always have difficulty when it comes to having sex with girls. I find my penis is hard to penetrate females."
The defendant said his penis was 10in (25cm) long and around 4in (10cm) in girth, demonstrating for the jury with his hand.
Prosecutor Timothy Forster dismissed Green's account, saying he had treated his victim like a "piece of meat".
He told jurors: "You perhaps do not need to know the truth of what was going through Mr Green's mind. He was a new member of the company.
"He was suddenly in this world where everyone was drinking and taking cocaine. To a certain extent he might feel he wants to impress people."
The barrister said the defendant had been jealous that the alleged victim's female friend was getting close to his co-worker and had acted because he was "frustrated and humiliated in front of his new work colleagues".
Green made no reaction as Mr Forster read out a statement from his victim in which she described the devastating effect on her life and her difficulties in moving on.
The senior executive, who cannot be identified, said: "The incident has been extremely traumatic for me. It has been very hard to come to terms with what happened and the effect this has had on a number of aspects of my personal life as well as my professional life.
"Despite the incident being a year ago, it feels very fresh in my mind and I still remember everything and how I felt in the ordeal.
"I desperately want to forget about what happened, but I'm not able to and fear this is something which will continue to blight my life. That event, it has left me numb and immediately afterwards I was barely about to talk."
The court heard Green had a number of previous convictions, including for Class A drugs, although no similar sex crimes.
Jailing him, Recorder Michael Wood QC told him: "I do not punish you for what seems to be City culture of excessive drink and casual use of drugs when you go out socialising."
He told Green he may have been "coming down from the cocaine" he had taken when he wandered around the office, peering at the victim sleeping before raping her.
He said the defendant had shown no remorse and behaved with "a degree of arrogance" when he gave evidence in court.
The Recorder ordered that he be put on the sexual offenders' register for an indefinite period.