There was some fancy footwork on the field, but all eyes were on this young ball boy busting out some moves on the sideline at a recent Stockport County game.
The unknown younger was filmed dancing while sitting on a small plastic stool on the sidelines at Edgeley Park during his team's recent clash with Salford City.
According to the Manchester Evening News, the younger twice performed his dance - which included doing 'the Dab' move - before ending his routine by tossing a bottle of water over his head.
A video of the dance uploaded to Vine on Wednesday and has been viewed over 800,000 times. The Manchester Evening News said some 4,000 had watched the same.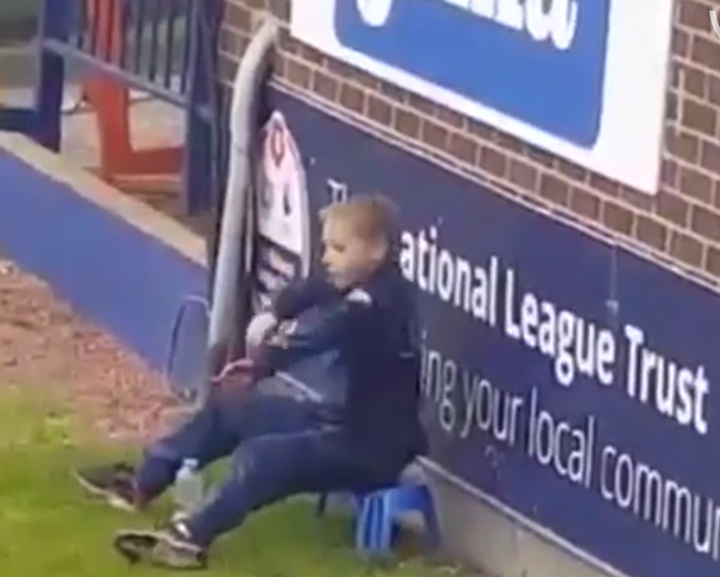 In the video the youngster is cheered on by the crowd and receives a huge cheer for his efforts.
Stockport FC tweeted that admiration for the ball boy after video of his exploits began to circulate on social media.