Warning: This article contains spoilers for the third series of Stranger Things.
Netflix has unveiled the new teaser trailer for the upcoming fourth series of Stranger Things, clearing up the biggest cliffhanger of the last series.
At the end of the most recent series – dubbed Stranger Things 3 by the streaming platform – it appeared that Hopper had sacrificed himself in order to defeat the Mind Flayer and save Hawkins.
This seemed to be confirmed by the rest of the episode, which saw Joyce raising his adopted daughter, Eleven, and giving her a letter that Hopper had written before his apparent death.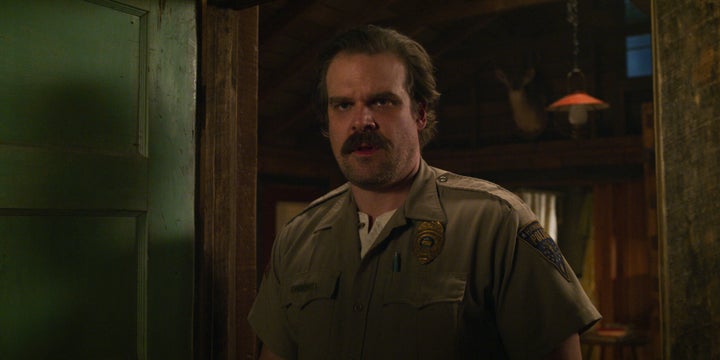 However, not all fans were convinced that Stranger Things would really kill off David Harbour's character, with some speculating he'd either been kidnapped by the Russians or escaped to the Upside Down via a portal.
Well, the new From Russia With Love teaser has now been posted online, and as you can see below, fans finally have their answer...
Yes, Netflix has confirmed that we haven't quite seen the last of Hopper just yet, with Stranger Things creators the Duffer Brothers teasing that the character is "imprisoned far from home in the snowy wasteland of Kamchatka, where he will face dangers both human...and other".
It's also been revealed that back in the USA, "a new horror is beginning to surface", which the producers have cryptically hinted "connects everything".
They added: "Season 4 is shaping up to be the biggest and most frightening season yet, and we cannot wait for everyone to see more. In the meantime ― pray for the American."
Production on Stranger Things 4 is now underway, with the new episodes expected to debut on Netflix later in 2020.