Fitness tracker Strava has been accused of inadvertently revealing sensitive state information after it appeared to reveal the exercise routes of military personnel based in conflict zones.
Every year the app's creators produce a GPS heatmap of the "athlete playgrounds" around the world, in order to help users visualise the vast amounts of data they are collecting about their daily run, swim or cycle.
But a 20-year-old Australian student has called into question some of the data shared from countries including Syria, Afghanistan, Iraq and Yemen. Leading a US military spokesperson to say they are looking into the find.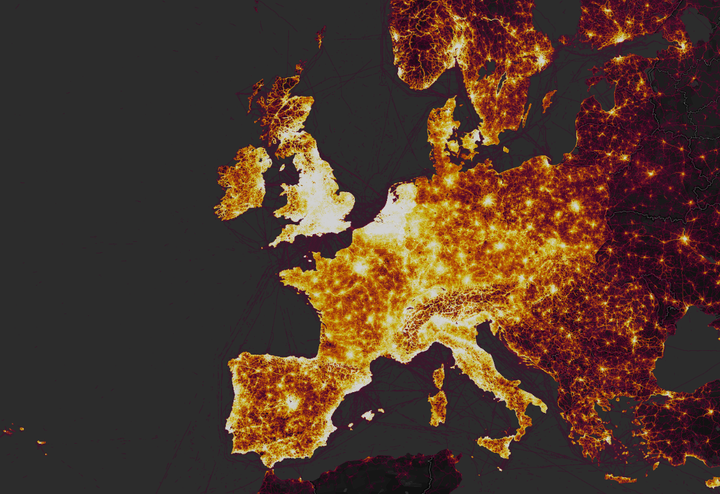 "I wondered, does it show US soldiers," said Ruser.
And after zooming in on unpopulated areas in Syria, he had his answer, "it sort of lit up like a Christmas tree".
Ruser then went on to investigate other American structures around the world, including bases, airstrips and patrol routes, as well as those used by Russian and Turkish forces.
Others had also been looking into seemingly unpopulated areas that have small clusters of activity.
HuffPost UK searched for Helmand province, Afghanistan, and quickly found these results where it appears that people are running round the perimeter of an isolated structure.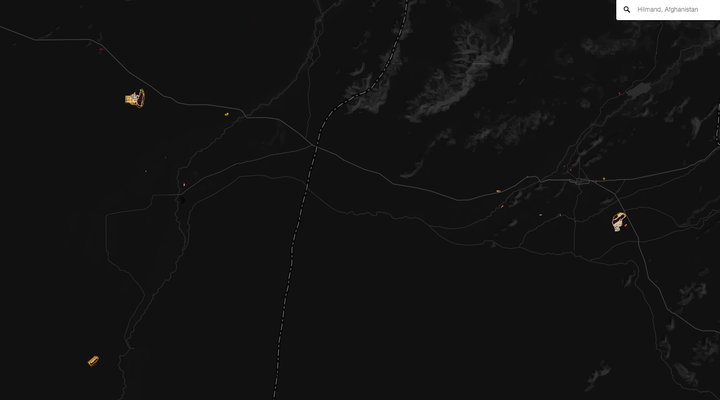 People also found a UK RAF base in the Falklands and French forces in Niger.
Ruser said on Twitter: "If soldiers use the app like normal people do, by turning it on tracking when they go to do exercise, it could be especially dangerous.
"This particular track looks like it logs a regular jogging route. I shouldn't be able to establish any pattern of life info from this far away."
Strava has urged it's users to check privacy settings and reaffirmed that data shared on heatmap is only that which has been made publicly available by users. Implying that military personnel had their location settings made public.
Ruser said: "If you ask me, I don't expect the map will be online for that much longer."
The location of military bases is generally known by other factors, including local knowledge of an area and pre-existing satellite imaging tools such as Google Earth.
But this goes a step further and reveals the daily routine of foreign personnel - the app is more popular in the West than elsewhere, and clusters of American surnames in rural Middle Eastern areas are bound to raise suspicion.
The map includes over one billion activities, covering a total distance of 27 billion kilometres or 5% of all the land on Earth. Strava says the total recorded activity has a duration of 200,000 years.