Prior to taking to the floor, Michelle's spoke in an emotional pre-recorded video about how she'd chosen to do the dance to support the LGBTQ community, as voguing is deep-rooted in queer culture.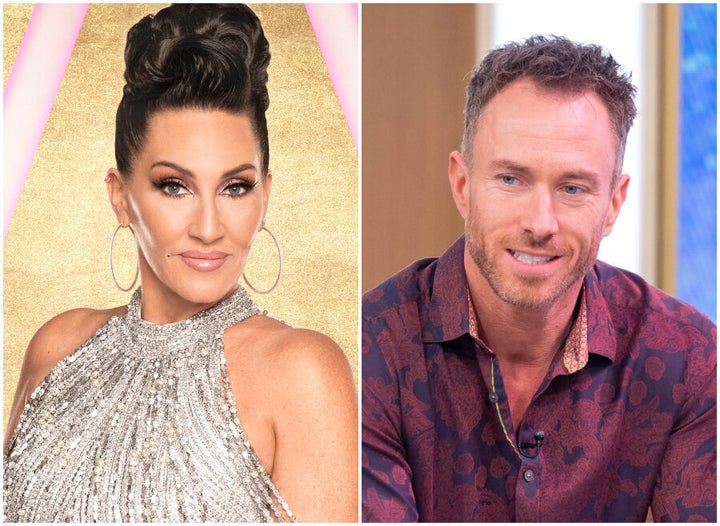 Writing on Twitter, James claimed Michelle's tears were "fake", calling her emotional moment "boring".
After Michelle had performed, James added that he thought she "obviously needed" the "LGBTQIA community's vote", having landed in the dance off the previous week.
The comments were brought to Michelle's attention after she and James exchanged tweets about her subsequent exit from the show.
Things started off politely between them, with James praising Michelle's partnership with Giovanni Pernice and saying she'd been a "real contender" for the final.
However, things soon escalated when Michelle dug deeper into his previous tweets and saw what he'd written about her Vogue routine.
"James, you should @ people when you talk about them! That's all," she wrote.
He responded: "No! That would be called trolling... That's all."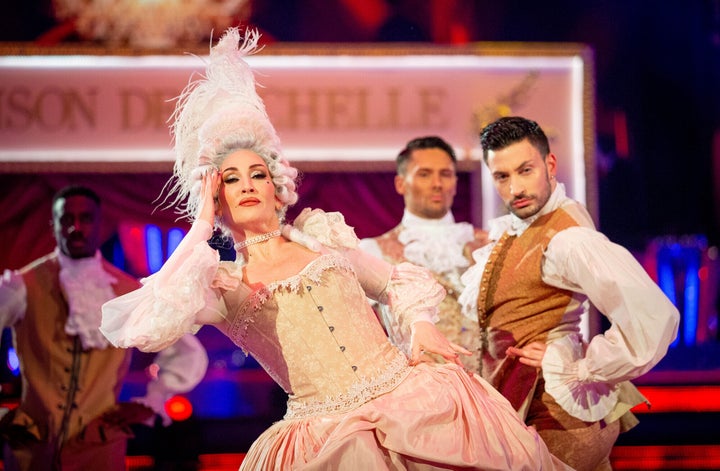 He continued: "I love the fact I'm being trolled by @michellevisage for my honest opinions on Twitter and never once '@' her in any tweet. Didn't realise I wasn't allowed my own opinion on my own account.
"Think she's still upset 'her' community didn't save her. Don't blame me."
While Michelle did not respond directly to James, she took aim at him when her followers pointed out his comments about her choosing her routine just to get votes from LGBTQ viewers.
"Omg did he?!!! That's deplorable. Gross," she wrote.
When another sent a screen grab of James' tweet calling her tears "fake", she simply responded with: "Wowwwww."
"I've learned in this life you must take big risks in order to affect change," she wrote. "Gio and I chose our Couple's Choice to Vogue to bring a part of the underground gay ballroom scene to a massive show like Strictly.
"We are SO proud of the dance we did, but for me, it wasn't about the judges' scores. It was about shedding light on a group of people who deserve recognition and would otherwise not get it."
She continued: "I owe my life to the LGBTQIA+ community so as an ally, I try to bring attention to them, their love, their struggles, in any way that I am able to. In this instance it happened to be through dancing and hear this: Voguing IS dancing."
Insisting she had no regrets about the routine that saw her sent home, Michelle added: "Sometimes in life things matter more than winning and in this case, being an ally and bringing a part of queer culture to 14 million viewers on the BBC is just as good as lifting that Glitterball. I am honoured and proud to go out on that dance."
Strictly Come Dancing continues on Saturday at 7pm on BBC One.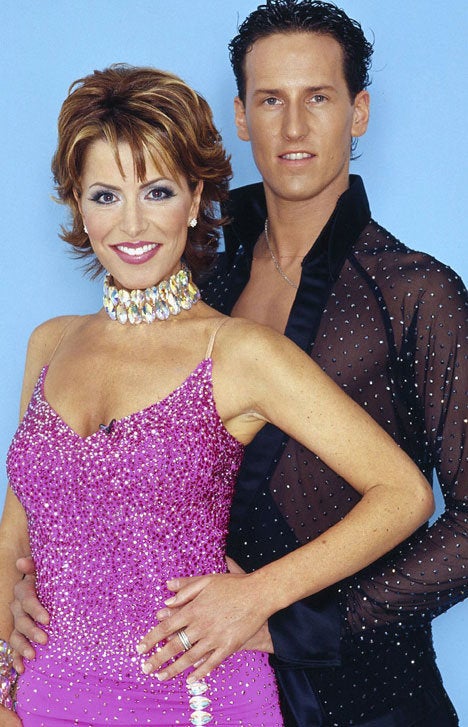 'Strictly Come Dancing': All The Winners