People who experience cluster headaches will now be offered a high-tech gadget on the NHS designed to alleviate pain without the need for pills.
Gammacore is a hand-held device that delivers mild electrical stimulation to the vagus nerve, NHS England explained. This is designed to block the pain signals that cause cluster headaches.
A cluster headache is a severe headache that can cause excruciating pain on one side of the head, often felt around the eye. The condition is rare and affects between one and two in every 1,000 people, according to The Migraine Trust, but it can have a debilitating effect on sufferers.
"Cluster headache is one of the most painful conditions known to mankind and women suffering from cluster headache describe the pain as worse than childbirth," the charity says.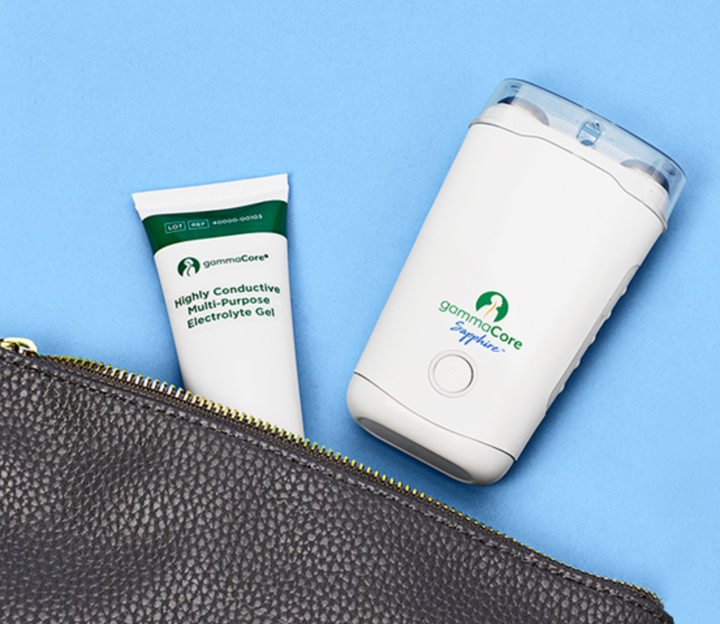 The Gammacore devise is small enough to pop into your bag and is administered by simply applying a gel to the surface and holding it to your neck.
The rollout or the treatment is part of the NHS' Innovation and Technology Payment programme, which will see a number of new tests and treatment options available.
These include a new pre-eclampsia test for pregnant women, a blood test that can help to rapidly rule out heart attacks and a device to limit the side effects experienced by patients undergoing radiotherapy for prostate cancer.
Lord Darzi, chair of the Accelerated Access Collaborative, described the announcements as "a vital step in helping patients receive rapid access to the best, proven innovations being developed in our world-class health system".