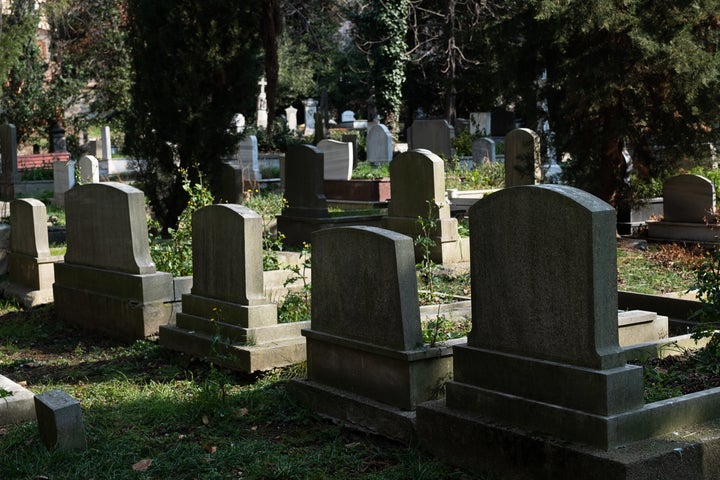 The allure some local tombstones hold as a hook-up spot is apparently so intense that police in Suffolk have had to come up with new ways to deter people – and, predictably, social media didn't hold back with the jokes.
Yes, raised tombstones in Ipswich's Arras Square seem to have a special kind of draw for people looking to have sex, take drugs and consume alcohol off the beaten track.
This is just one part of a wider problem the area has with high levels of crime and anti-social behaviour, which is why Ipswich Borough Council has rolled out its 'Turning Our Town Around' project.
But, it's these tombstones which are drawing in the most attention at the moment – the local community has already voted for the area to be fully redeveloped, and even the police officers have waded in with suggestions on how to reduce public interest.
In a letter published on the council's planning portal, police said: "In publicly accessible but secluded locations such as this, it is sadly common to find raised tombstones being used as tables to consume alcohol and drugs.
"They are also sometimes the site of sexual activity."
The force claimed this "anti-social behaviour is particularly disrespectful" because of the religious setting.
The officers have instead suggested protected the highly sought after tombstones with railings to "deter activity".
This could include creating enclosures for individual tombstones, or installing smaller railings at the top of the structure. Removable seating, CCTV, and improved lighting were also mentioned.
Ipswich Borough Council told the BBC it could not comment on the story before it had its planning meeting on Wednesday.
However, plenty was said on X platform (formerly known as Twitter) about it – especially when the BBC posted the story with the headline: "Ipswich: Suffolk police request railings to stop sex on tombstones."
Obviously, social media accounts immediately interpreted the word "railings" in, er, a different way....