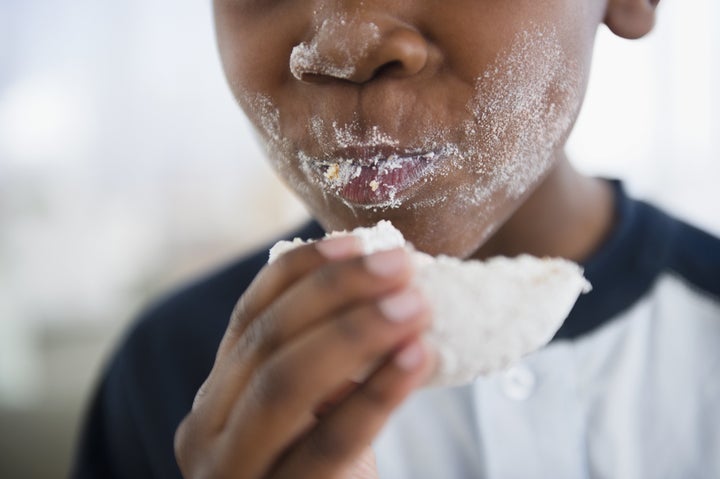 More than two-thirds of Brits want the Government to force manufacturers to cut sugar in children's food, the HuffPost UK can reveal.
A BMG survey shows that 71% of voters believe the law should be changed to reduce the amount of sugar in products such as cereal and yogurts.
Earlier this year the Government announced it would introduced a sugar tax on fizzy drinks to help tackle the obesity crisis.
However, in August campaigners slammed the Government for abandoning plans to curb junk food advertising aimed at children.
Reacting to the poll result, Malcolm Clark, spokesman for the Children's Food Campaign, said: "Everybody has got tired of waiting for industry to regulate itself.
"It's pretty clear parents are keen to see action. We need the 'nanny state', for want a better phrase."
The survey showed that 69 per cent of Tory voters backed the clampdown, as did 74 per cent of Labour voters.
Of those opposed, 13 per cent were Tories, and 13 per cent back the SNP.
The survey also reveals growing concerns about the state of NHS finances, with 45% of the public supporting tax rises to fund the health service – with just 27 per cent against.
NHS trusts in England ended the last financial year with a record deficit of £2.45billion - £461m worse off than originally forecast.
Earlier this month Chris Hopson, chief executive of NHS Providers, said a seven-day service is "impossible" with the current funding levels.
Hopson told the BBC the NHS was under the "greatest pressure that we've been for a generation".
He said: "Jeremy Hunt and others have made a very strong case for seven-day services, but it seems to us it's impossible on the current level of staff and the current money we have available."
On Question Time last week, former Lib Dem Health Minister Norman Lamb called for a tax rise to fund the NHS and social care.
His party's supporters are the most keen on the policy, with 60 per cent backing a tax rise.
Some 60 per cent of Green voters also support a hike to pay to increase NHS funding, while the most opposed are Ukip supporters - with 35 per cent disagreeing with the plan.
BMG surveyed 1,787 respondents between 20th-23rd September.