Suicides on Britain's railways fell after the launch of a scheme that trained staff to intervene more than 1,000 times to help people in distress, it has been revealed.
Around 11,000 Network Rail staff, train operators and British Transport Police officers were taught by suicide prevention charity The Samaritans to identify vulnerable people who might be considering suicide and pro-actively help them from April 1 last year.
They intervened 1,100 times in 2015/16 and there was a 12% decrease in suicides that year, the first fall in three years.
A total of 252 people killed themselves on the railways in 2015/16, while 289 people died the same way in 2014/15 and 276 did in 2013/14.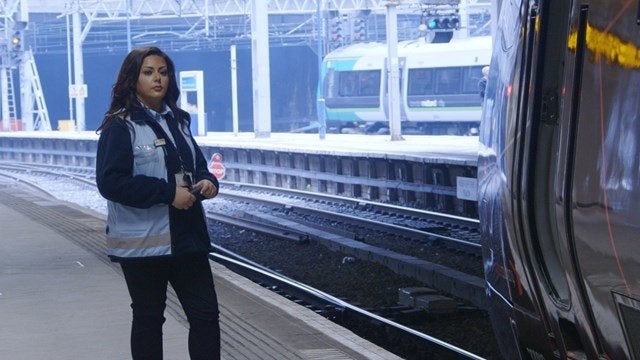 Neena Naylor, a train dispatcher who herself suffered depression, intervened to help someone after receiving the training.
She saw a woman standing on a platform at Birmingham New Street who had a "glazed" look in her eyes and asked her if there was anything she could do to help her.
Naylor said: "I suffered from depression and sought help but too many people, especially men, do not and find themselves at breaking point.
"Through the training I received from Samaritans, I intervened when I saw someone in distress at my station and played my part in helping save someone's life.
"We can all be more vigilant and potentially make a life-saving difference if we try."
Ahead of World Suicide Prevention Day today (September 10), suicide prevention campaigners met at Network Rail's Euston headquarters to "challenge the taboo that exists, particularly amongst men, of talking about suicide".
Of the 252 people who killed themselves on the railways in 2015/16, 80% were men.
The meeting was attended by representatives of Department of Health, BTP, Samaritans, anti-male suicide charity Campaign Against Living Miserably (CALM), Rethink Mental Illness and Network Rail. Huffington Post UK executive editor Poorna Bell, who lost her husband to suicide, was also at the meeting.
Mark Carne, Network Rail's chief executive who chaired the meeting, said: "Men are three times more likely than women to die by suicide – it's the single biggest killer of men aged under 50 in the UK.
"A large proportion of my 36,000-stong workforce are men and I want them to know its ok to talk – we must break down the taboo of talking about suicide. If anyone feels like they need support, it's ok to ask for help."
Health Secretary Jeremy Hunt praised the railway suicide prevention scheme, saying it was "leading the way".
He said "progress" was being made to reduce suicides nationally but added: "As a country, we tragically lose 13 people to suicide every day, and nearly three quarters of those people had no contact with NHS mental health services in the previous year."
Useful websites and helplines:
Related