While performers in recent years may have opted for huge props and gimmicks, the duo kept things fairly simple in terms of staging, instead relying on choreography and their vast catalogue of hits to help them entertain the millions watching both in the US and around the world.
Between them, they sailed through more than 15 of their signature tunes, bringing out guest performers like J Balvin and even performing a few covers of songs by Beyoncé, Cardi B and Bruce Springsteen.
Here's a rundown of what J-Lo and Shakira, Shakira gave us at this year's Super Bowl Halftime Show…
1. Shakira kicked things off with She Wolf…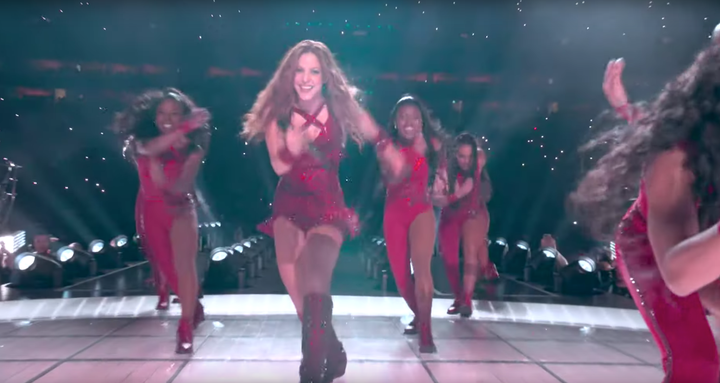 With only 14 minutes to put on as big a show as possible, there was absolutely no time to hang around, and Shakira got the proceedings off immediately with a choreo-heavy performance of She Wolf, complete with a nod to the... erm... unusual moves seen in the song's music video.
All together now: "Aoooooo!"
2. ...before rocking out to a bit of Empire…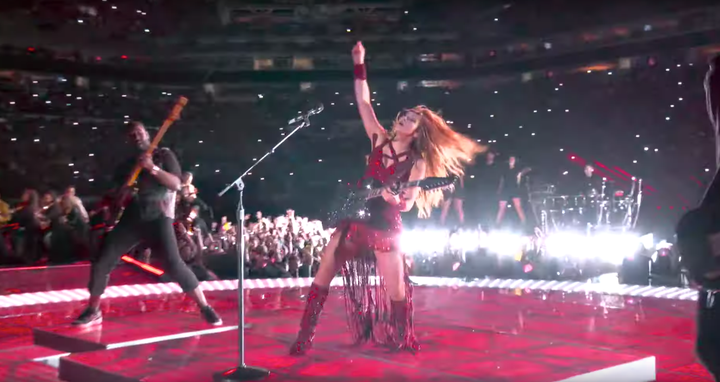 As well as performing in English, Spanish and occasionally French, Shakira reminded everyone she has even more strings to her bow by rocking out on the guitar at the Super Bowl.
Later in the show, she'd also be seen playing the drums.
3. ...and pulling out the belly-dancing for Whenever, Wherever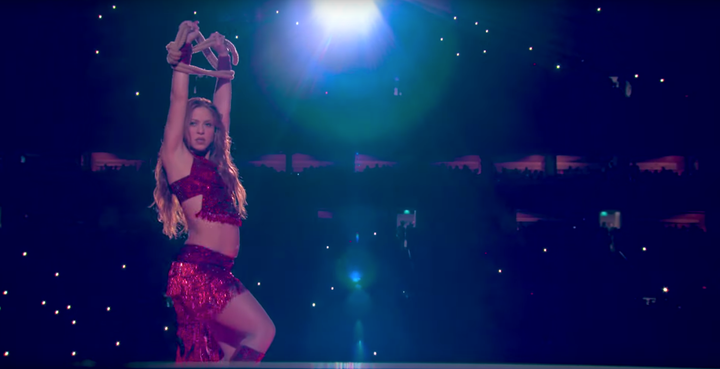 Because who doesn't love a bit of rope-ography, right?
4. The first guest of the night then performed a bit of Cardi B's I Like It
As the performance segued into a rendition of I Like It, Shakira was joined on stage by the Puerto Rican singer Bad Bunny, who provides a guest verse on the track.
Cardi B, as it goes, had been invited as a guest performer at last year's Halftime Show, but turned it down as a protest against the NFL's treatment of player Colin Kaepernick.
5. And her solo section ended on a classic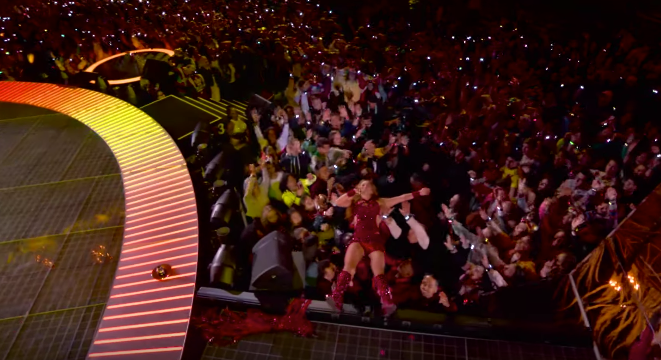 Well, she wasn't going to get all the way to the end without giving us a bit of Hips Don't Lie – complete with an actual crowd-surf – was she?
6. Let it never be said Jennifer Lopez doesn't know how to make an entrance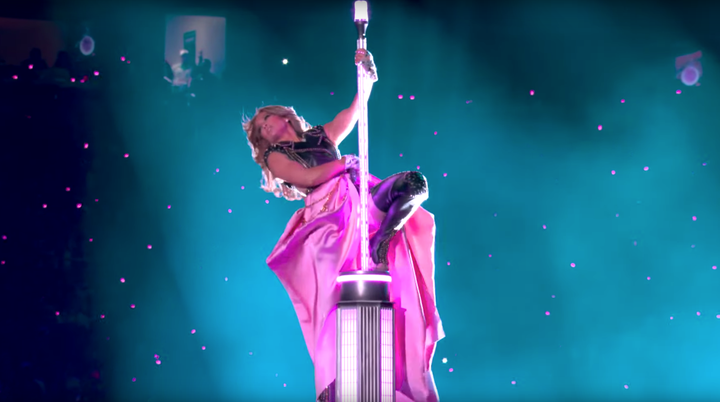 Did someone say "icon", "diva" and "legend"?
7. Get Right was accompanied by some old school cane-ography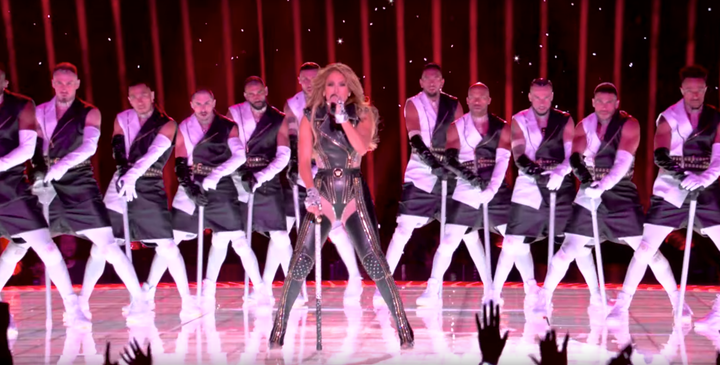 8. J-Lo wasn't going to let those pole-dancing skills she learned in Hustlers go to waste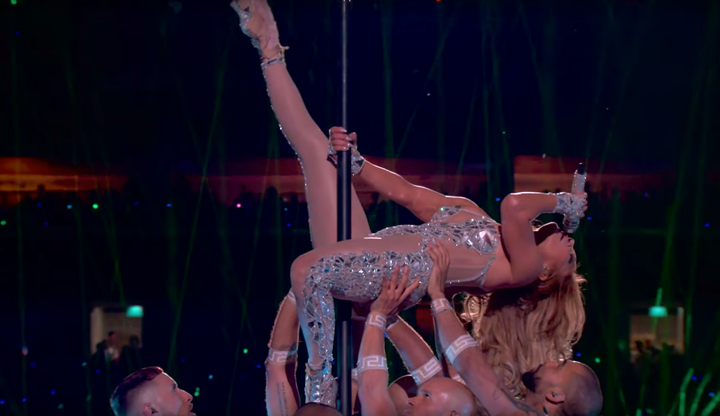 After flying through Jenny From The Block, Ain't It Funny and Get Real, J-Lo changed into something a little more risque (yes, more risque than black leather) as she hopped on a pole for her performance of Waiting For Tonight.
The Academy might not have appreciated her moves enough to nominate Jennifer for an actress, but she certainly gets the thumbs up from us.
9. Yes, she performed Booty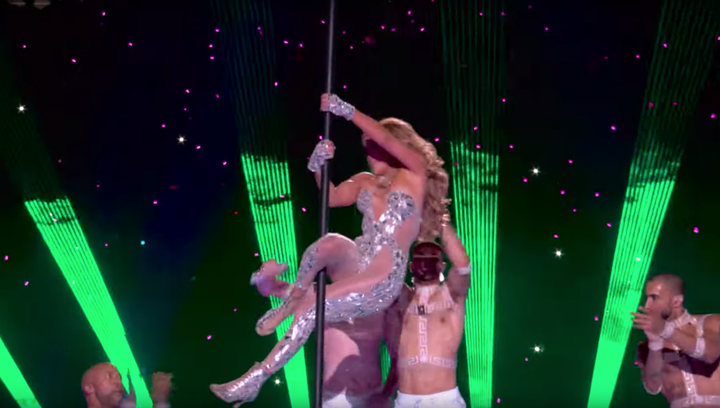 Booty peaked outside the top 10 both in the US (18) and here in the UK (137), and it spawned a music video we still have to watch through our fingers, but for some reason the song is clearly one of J-Lo's favourites.
Not only did she include the track in her Las Vegas residency and her VMAs Video Vanguard performance in 2018, the track also made a brief appearance during the Super Bowl, mashed up with Beyoncé's Mi Gente.
10. And speaking of Mi Gente...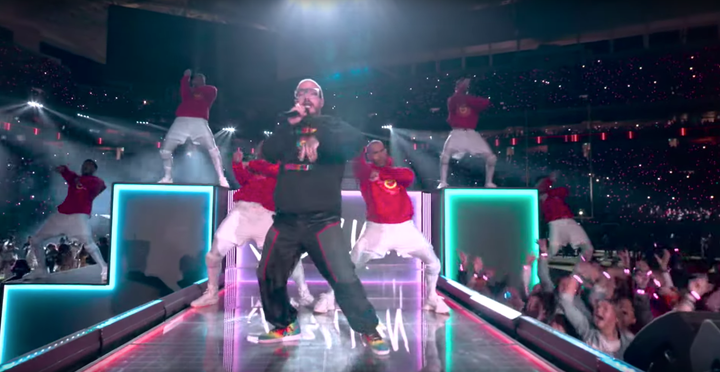 The second guest of the night was trailblazing reggaeton singer J Balvin, who J-Lo joined for a rendition of his famous Beyoncé collaboration, Mi Gente, which really allowed her to show off her moves.
11. However, the final guest of the night was our favourite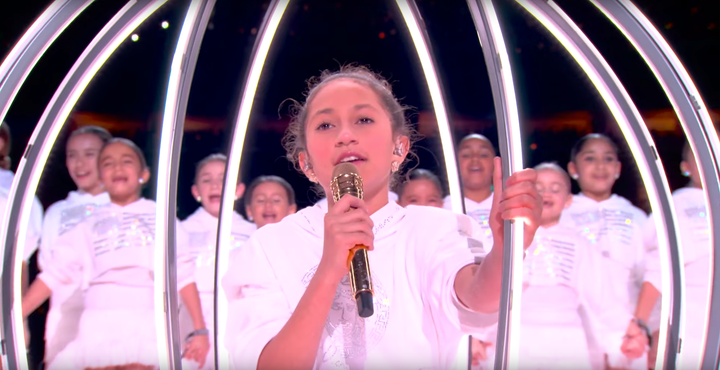 If you were wondering why this little girl looked familiar, that's because she's Jennifer Lopez's 11-year-old daughter, Emme.
Emme joined her mum onstage at the Super Bowl, performing a stripped-back rendition of the track Let's Get Loud.
12. The two divas came together for the final section of the performance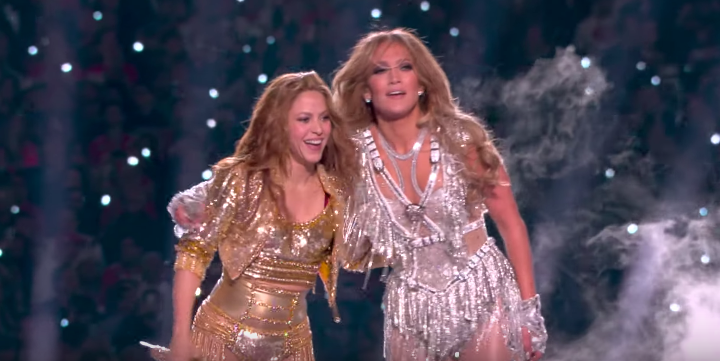 Although both stars were solo for most of the show, they came together at the very end, to perform the tracks Let's Get Loud and Waka Waka (This Time For Africa).
This part of the night was centred around female empowerment, with the stage being lit up with the symbol for womanhood, while an all-girls choir backed Jennifer's daughter during her rendition of Let's Get Loud.
13. And did things end on a political note?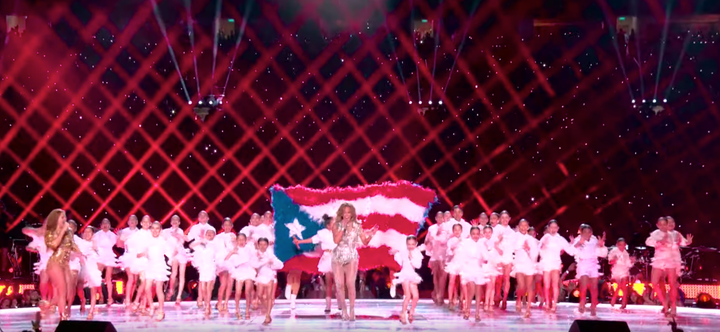 The choice to have J-Lo perform in a stars-and-stripes coat, which was flipped to reveal the Puerto Rican flag – combined with the imagery of children singing in what appeared to be glowing cages – led many on social media to believe the final section of the performance was a deliberate dig at President Trump's immigration policies...
J-Lo also briefly launched into a rendition of Bruce Springsteen's Born In The USA at this part in the show.
14. There was also a subtle tribute to Kobe Bryant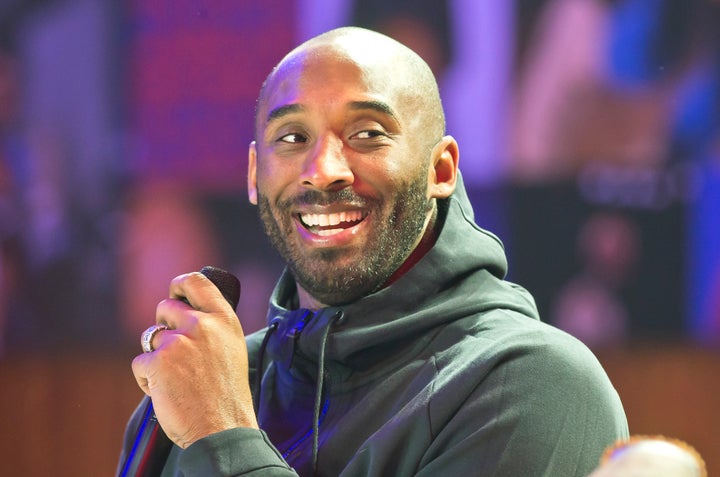 Although it was small, the performance also included a cross lit up in purple and yellow, intended as a tribute to US sporting icon Kobe Bryant, who died last month at the age of 41.
Watch the entire show in full below: