"Super nit" head lice, which are resistant to conventional treatments, are becoming an increasing concern, according to scientists.
The researchers also said the recent weather conditions in Britain - a mild winter and damp spring - have created "ideal breeding conditions" for the bugs, according to The Sun.
"What we found was that 104 out of the 109 lice populations we tested had high levels of gene mutations, which have been linked to resistance to pyrethroids," Dr Kyong Yoon, a member of the research team, said according to the Mirror.
Pyrethroids are chemicals that kill insects, including mosquitoes and include permethrin.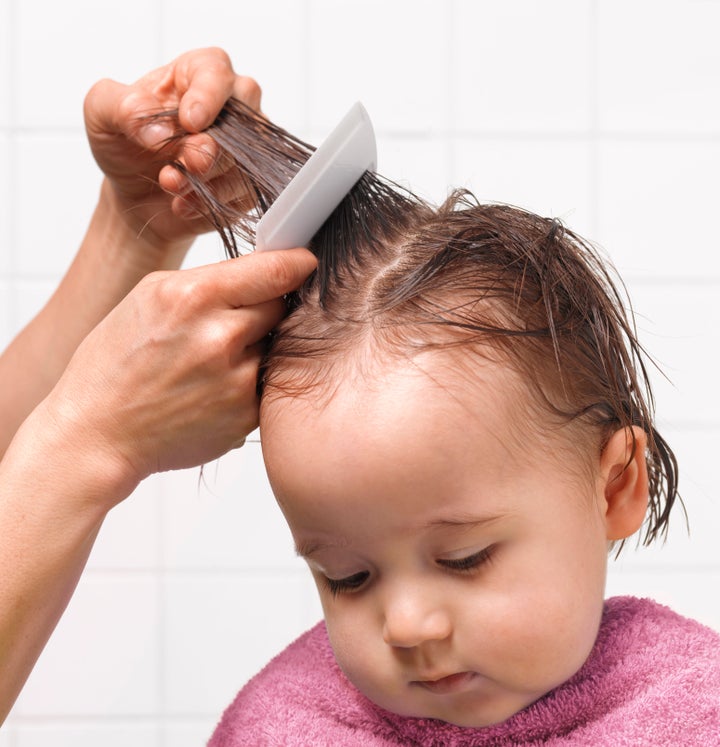 Dr Yoon said nits have been "mutating for years".
"We have to think before we use a treatment," he added.
"The good news is head lice don't carry disease. They're more a nuisance than anything else."
Parents are being warned not to use other alternatives if one conventional shampoo remedy doesn't work.
Commenting on the study, Dr Nitin Shori, medical director of the Pharmacy2U Online Doctor service and a working NHS GP, said these "outbreaks" often happen across the country.
However, he said parents should know that not all treatments will be ineffective and it's good to try all options available.
"Over the years head lice have developed a certain resistance to some of the traditional insecticides – but there are still a variety of helpful lotions and sprays currently available," he told The Huffington Post UK.
"Some treatments are silicone or oil-based and have a physical action, rather than a chemical one. Carefully combing wet hair with a special comb can also allow you to physically remove the lice and their eggs.
"It's extremely important to follow the instructions thoroughly though. Make sure no eggs remain attached to the hair and check for re-infestation.
"If the treatment doesn't appear to be working you should consult with a pharmacist or GP."
The National Pediculosis Association (NPA), a charity dedicated to researching and removing the infestation of lice, has previously issued guidance on what to do if treatment fails.
"Never resort to dangerous remedies such as lindane, kerosene, or pet shampoos.
"Never use a lice spray. Lice sprays are pesticides marketed for use on children's bedding, cars, rugs, garments, and furniture."
They advised the best way to remove head lice safely in this instance would be manually.
"Manual removal is crucial," they wrote.
"Since head lice move quickly throughout the head, it may be helpful to have two people checking an infested person at the same time.
"Even under the best of conditions, a few lice or nits may be missed.
"Use a nit removal comb to screen the infested person every day and regularly thereafter."