From where to sit to making the most of the in-flight entertainment, follow these hard-earned tips from the long haul flight experts, Air New Zealand and make your journey a stress-free and happy one.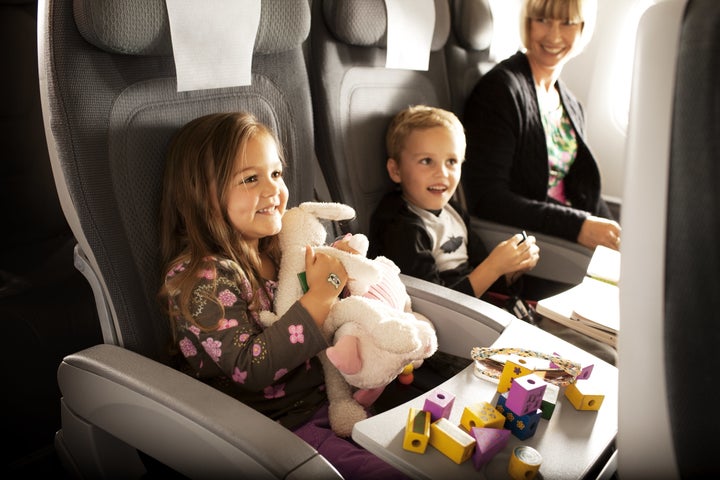 1. Encourage your kids to drink water
Just like adults, kids get dehydrated on flights and if they fall ill because of this, they'll make your flight a miserable one. Make sure they drink plenty of water. If you want your kids to sleep or be calm and content playing, then it's also a good idea to avoid sugary drinks, including juice, or ask the crew to dilute their juice with water.
2. Choose a carrier with a kid-friendly entertainment system
Long-haul airlines often have good in-flight entertainment options for adults, but not all of them cater for children. So if you want to be really savvy about it, check the latest entertainment options of the airlines you're considering before you book your tickets. Some airlines publish lists of their newest movies on their websites, so you can make sure your child will get to see a film they've really been looking forward to.
For flights on aircraft with no on-board entertainment system, power up your iPad or tablet and download some new kids' game apps or films for your child to enjoy with headphones. Although no parent wants to admit that they depend on electronics, in this case, you'll thank yourself.
Air New Zealand's onboard entertainment system has a kids' channel which plays cartoons, movies and music especially for little passengers. May's new kids' movie releases include Cinderella and Frozen Fever and there are plenty of old favourites such as Monsters University and Night At The Museum.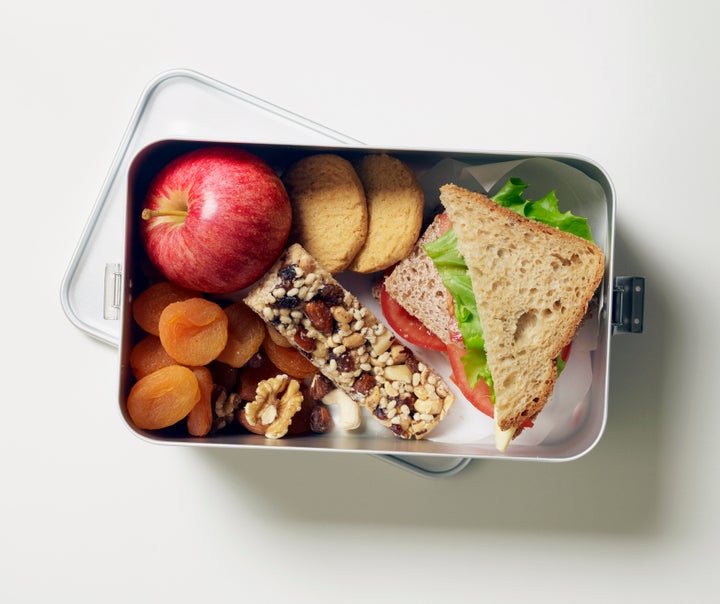 3. Take some familiar snacks
Most airlines offer special meals and snacks for kids if you request them when you book your tickets. But if your kids are fussy eaters bring a few of your own snacks in case they don't like their onboard meal. Depending on their age and preferences, you could pack dried cereal bars, dried fruit and nuts, simple sandwiches like ham and cheese or peanut butter, pretzels or veggie sticks. Pack snacks in small individual containers or ziplock bags to dish out as and when they're needed. Although bananas are a staple at home, they have a tendency to turn to mush at the bottom of hand luggage, you have been warned!
On Air New Zealand's long-haul flights, special meal options are available for children (suitable for children aged two years and over) and for infants (suitable for infants from six months of age). If your children feel peckish between meals, you can request snacks using your entertainment system and they will be brought right to your seat.
4. Take a surprise bag for toddlers
A top tip for parents with small children is to go to the local pound shop and buy five or ten small £1 toys or games. Then while you're on the flight, bring out a new item every hour or so. Children are always entertained by something new and when it comes time to get off, you won't have to worry about hunting around to make sure you haven't forgotten your child's favourite toy.
When you book children's meals on Air New Zealand, they also receive Kid's Packs containing activities to keep them busy.
5. Book carefully and you might get some sleep
If you're travelling with an infant, the best seats are the bulkhead rows as that's where the crew can install a bassinet for you after take off, ensuring your baby will sleep like an angel. Some milk given both prior to takeoff and for landing will help to equalise the pressure in your baby's ears. Cabin crew will usually warm it up for you request it.
Toddlers and older children are more likely to sleep on a night flight, especially if they've had a busy day before you get on the plane so look for departure times at around 4pm or 5pm. You'll be served dinner after take-off and then you can lift the armrests and let them rest their head in your lap so they can get a bit of shut-eye. A favourite cuddly toy or blanket can be comforting and sometimes putting them into their pyjamas can help.
Air New Zealand's innovative Economy Skycouch™ seats combine a row of three seats to create a large, flat area which can be used as a play space or comfortable sleeping space for you all, just like your couch at home. They come complete with blankets and pillows.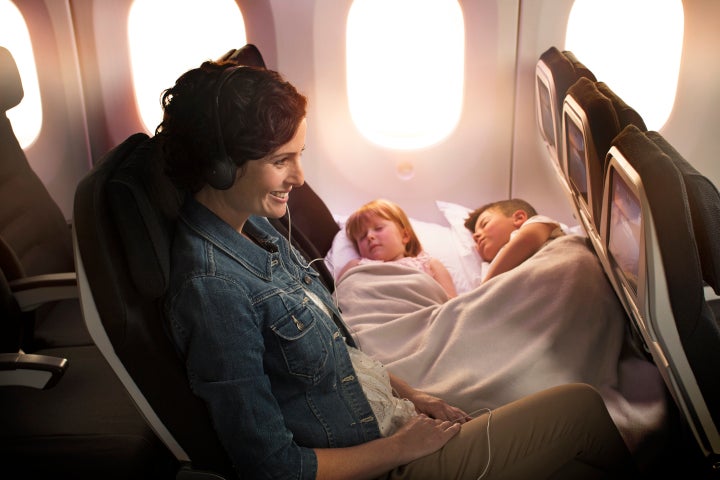 6. Do some pre-flight preparation for babies
If you're travelling with an infant, bring a small, soft baby sheet from home to line the bassinette. This will make it smell familiar to your baby when you lay him down and help to keep him both calm and comfortable.
Try not to overload yourself with unnecessary items in your carry-on luggage. If you are bottle feeding, pre-sterilise plenty of bottles at home before the flight as it is virtually impossible to sterilise them when you are onboard an aircraft.
If you are taking a car seat to your holiday destination, make sure you check it in. They cannot be used as aircraft seats and babies and toddlers will definitely not be happy to be strapped into one for ten to 12 hours when they could be seated on a much-comfier you!
7. Try to relax
Kids pick up on stress cues from their parents so try to be well-organised and calm before your flight. The kids will be so much easier to deal with and you will be less stressed too, so you'll all have a much better flight and will arrive at your destination relaxed and happy.
Air New Zealand's cabin crew are helpful and professional with a down-to-earth Kiwi touch. Air New Zealand flies direct from London Heathrow to Los Angeles every day making California an easy-to-reach destination for families.