Remarkably, it's now been seven years since Susan Boyle stepped onto the 'Britain's Got Talent' stage, stood in front of Simon Cowell and told him the words that, before long, were being repeated the world over: "My name's Susan Boyle... I am 47… and that's just one side of me."
After a career that's been jam-packed with ups and downs, Susan is back with a new album (her seventh!), 'A Wonderful World'.
She's taken some "quiet time" away from the spotlight in recent years, but when I meet her at her record label's office in London, she is adamant that she's "mentally and physically more able to take on the challenge" and "ready to take the bull by the horns and start again".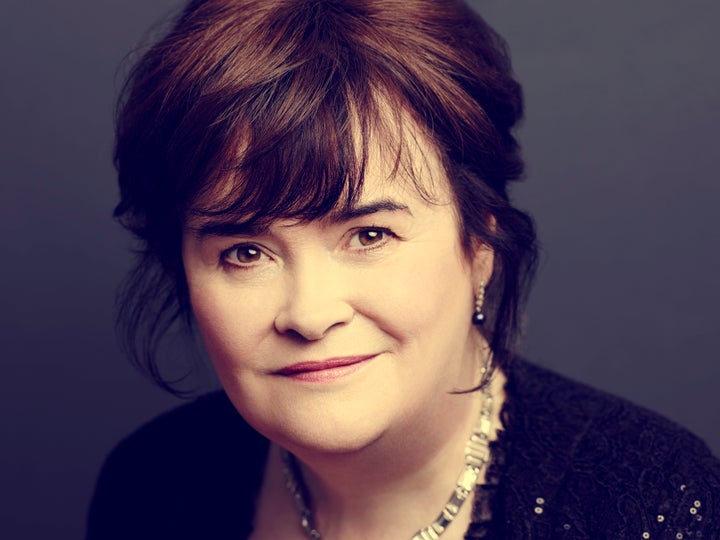 Susan has come down to London from her home in Blackburn, Scotland, where she's lived her whole life, specifically to sign a new record contract with Simon Cowell's Syco label. She's the first act on his roster to have as many as seven albums in her back catalogue (One Direction is the closest behind her on five), and there's a lot I want to ask her about her latest release.
Namely, how did a version of Madonna's 'Like A Prayer' wind up on a Susan Boyle collection, nestled among the more standard covers of songs by Elvis Presley, Nat King Cole and Paul McCartney?
"I'm a great Madonna fan," she reveals, which could come as a surprise to some, "And 'Like A Prayer' has something to do with the fact that I have a very strong religious belief. And it's about as churchy as you can get on the album, really. I think it's a beautiful piece."
It turns out, though, that Madonna holds particular significance for her, dating back to the early days of her time in the spotlight, immediately after her difficult journey on 'Britain's Got Talent', which included a short stay in The Priory.
Susan explains: "When I was ill, at the very beginning, they gave me some albums to listen to. They were all Madonna, and she actually helped me. She helped me get through that."
On whether there are any similarities between the two of them, she jokes: "Madonna is a legend, and I have L-plates on my back. So, to compare me with Madonna is a bit unfair, but I'm a great admirer of hers."
When asked about how songs are selected for her albums, which are mostly compiled of covers, she says it's a "team effort" between herself and Syco executives, but it's clear that certain songs on 'A Wonderful World' are very personal to her.
Describing the tracklisting, she says: "There's something for everyone. There's something for the romantic, there's something for the lonely and there's something nostalgic about it as well.
"'When I Fall In Love' is about my mum and dad going out dancing in the 1950s. Very retro. You can see the glitterball, you can imagine the nice music, my mum and dad dancing. Very romantic."
'A Wonderful World' also allows Susan to add Michael Bolton - who she says with a giggle is a "lovely singer" with a "very sexy voice" - to the long list of artists she's collaborated with, which already includes Elaine Paige, Donny Osmond and Michael Crawford.
However, she confesses there's one artist she's still to pin down for a duet, and that's Michael Bublé.
"Michael Bublé has got a voice which is kissable - a lovely, sexy voice, if you will."
When I ask if this means her number-one crush, Piers Morgan, has competition, she insists there's "no comparison", with a chuckle.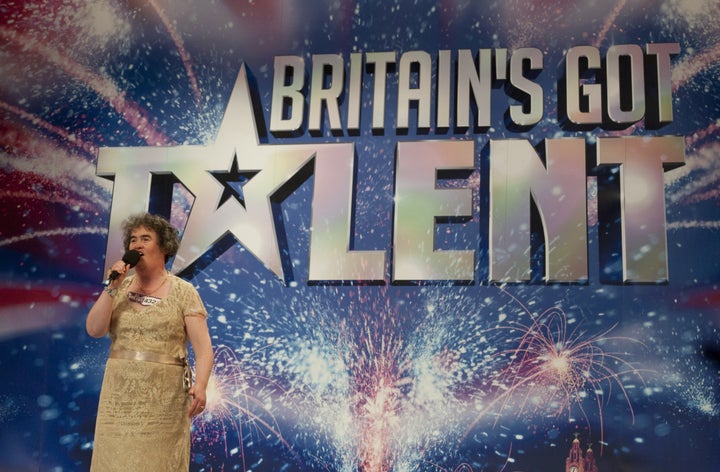 Susan's initial performance of 'I Dreamed A Dream' made her a household name all over the globe, granting her instant fame, and changing her life forever in the space of just a few short weeks.
Seven years on, she admits that she feels much more confident to deal with her celebrity status in 2016 than she was in the early years of her career.
"When you're famous, you give up your anonymity," she says, "It comes with the territory really.
"To begin with, that felt a bit strange, because I had to learn. You have to learn people skills, you have to learn how to conduct yourself in public, and that was difficult for me at first. But I'm more comfortable with it now."
I'm keen to hear how she feels about the way she's portrayed in the media, particularly when the stories written about her don't paint her in the most positive light.
"As you learn more experience, you learn not to read these things," Susan says. "To begin with, I'm talking in the first three months or so, you do [read the press]. Because you're not experienced. But as you learn more experience, you learn not to read these things.
"People write things about you, people may say things about you but they can't hurt you.
"Because if you do your job well, and people like what you do, that counteracts the bad. And turns it around, into a good thing. Into a positive thing."
Throughout the interview, it's clear that the idea of finding the silver lining, and searching for the positive aspects of a seemingly negative situation, has become something of a mantra for Susan.
"Negativity, that's a bit of a swear word," she says. "Negativity can always be turned on its head, and made into a positive. There is always a silver lining, and there's a lot of good that counteracts the bad.
"Your thoughts can get scrambled... but if you straighten things out, and you learn to see things from other people's viewpoint, they can be turned around and made into a positive."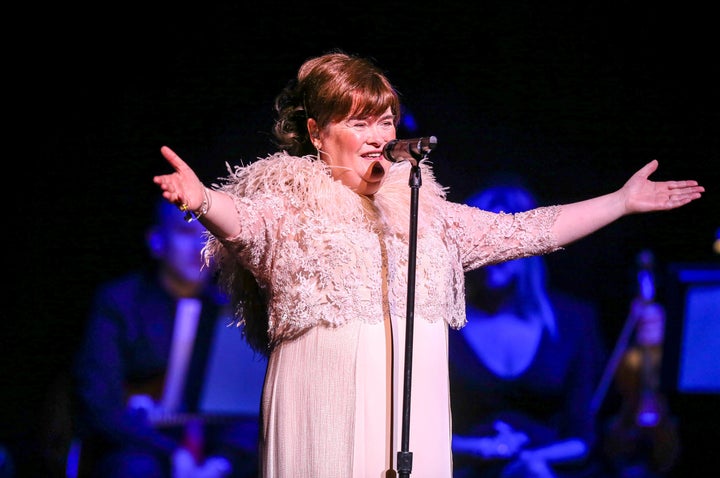 I ask just how accurate the Susan Boyle we read about in the newspapers is, and she admits: "I've got to be honest here. You've got the daft Susan Boyle, that likes a bit of a giggle. But people haven't had the chance to see the more reflective Susan Boyle. The Susan Boyle that has a deeper way of thinking about things.
"And this album reflects different moods. The deeper side of Susan Boyle is, she has mood-swings... and my way of getting things out is through my music. And people can pick that up [on the album], they get a chance to hear what the real Susan Boyle is trying to say."
Describing how she's changed from her early, post-'BGT' days, she continues: "I've matured, I've calmed down in a lot of ways, I used to be known as an unexploded bomb.
"It's been a learning curve, the whole time, a learning curve. You learn something new every day.
"I've learned a lot of patience. You need that. People come up to you, they want photographs taken and stuff like that, and you have to be charming and nice.
"I've accepted what is expected of me. There are still times when I don't feel up to it, which is only natural. But when you feel like that, you've got to put this, sort of, mask on. And you say, 'well I don't feel so good, but I've got an obligation to these people.'"
She's referring to her fans, who she describes as "extended family" and "the drive that keeps her going" when she's having her low moments.
Specifically, she tells the story of one fan, named Angel: "She has a severe disability, I've met her quite a few times. And she has the most wonderful singing voice. She has a physical disability, but she has that ability to sing.
"I look for the good in people. You ignore the disability, and see the whole person, and what they can do. You don't focus on what they can't do."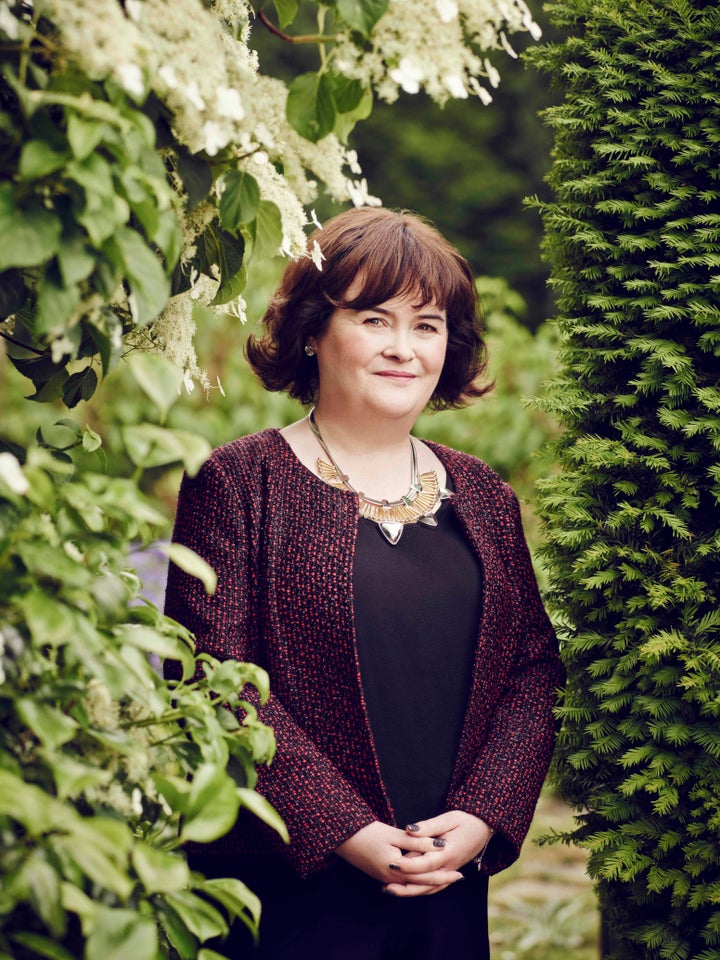 She says she was "very touched" to learn that her own story had inspired Angel to pursue singing herself, eventually going on to audition for 'America's Got Talent', the US version of the show on which Susan first found fame.
Susan continues: "I have to mention that I have a slight disability of my own, which has been much-publicised.
"You hear the word Asperger's and you say to yourself, 'oh God, she's got a disability.' But then you turn that on its head, and you say, 'she's got a disability- so what?' The positive side is, that disability can make you work harder, and that's what it's done for me."
Susan was diagnosed with Asperger's syndrome late in life, in 2012, when she was already in the spotlight. Since discovering she has the condition, Susan has never shied away from talking about it, which she says is a deliberate attempt to raise people's awareness.
She insists: "People need to be educated. And my talking about it tries to educate other people as to what they can do. There are people in high places, who have Asperger's. And they do very well.
"There's no negativity, it's all positive. It used to be there, I'm going to be honest, it used to be there. But I've turned that around."
Despite the huge changes that her life has undergone in the past seven years, Susan says her neighbours in Blackburn don't treat her any differently.
She laughs: "A lot of people know me in Blackburn, and so to them I've not really changed much. They might say I've got a bit posher with my accent and stuff like that, but that's it really."
One aspect that has changed about Susan, though, is in her appearance, an element of her 'BGT' audition that drew particular attention back in 2009.
I'm curious as to how she feels about that, and - despite admitting her first thought upon re-watching the clip a few weeks ago was, "what is she wearing?!" she says now: "There is too much emphasis [on her appearance]. But you've got to remember, I'm not your conventional dollybird! I mean... come on!
"But, that's another illustration about how people can be pre-judged about how they look. When they heard me sing, that turned everything around. No one was laughing then."
Describing the importance of image in the music industry in general, she adds: "You have to look a certain way, you have to be a certain thing, you have to... there is a lot of emphasis - especially on younger people - to look a certain way.
"Because they're led by these, kind of, icons... and they want to look like them. But they should be their own person, and be comfortable the way they are."
Finally, I ask her what her advice would be to those who are in the same position she was in seven years ago, wondering if her seemingly impossible dream would ever be realised.
"I've got a sister who's a teacher," she tells me, "And she has a saying, 'there's no such word as can't.' No matter what your age, no matter what you want to do, if you want it badly enough, you go for it.
"There's no such word as can't."
Susan Boyle's seventh album, 'A Wonderful World' is out on Friday, 25 November.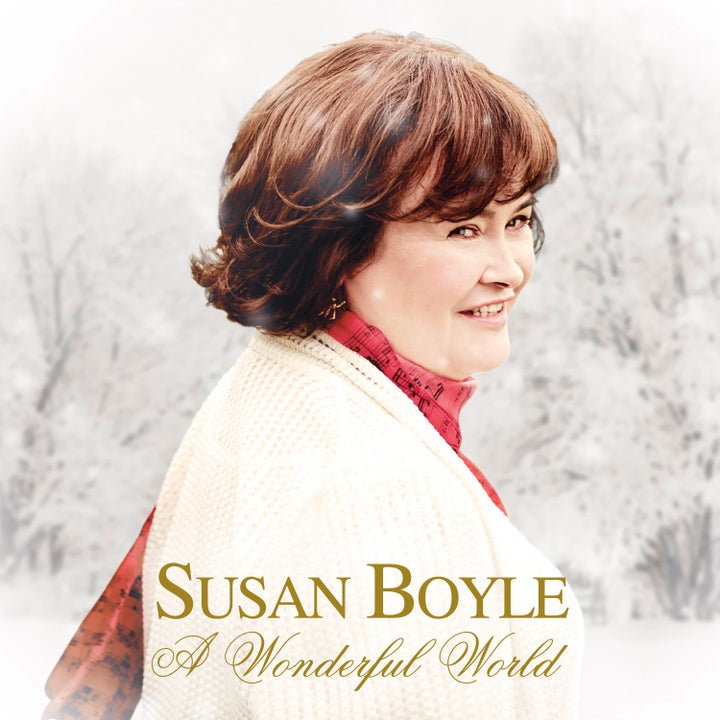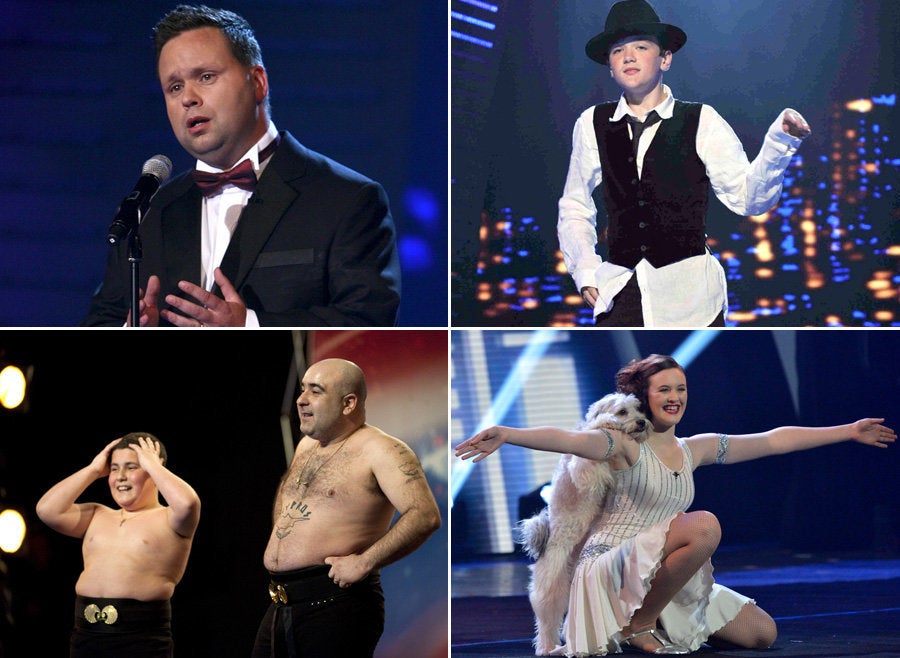 Britain's Got Talent: Where Are They Now?