The US singer branded the 'Good Morning Britain' host "super hot" as he made an appearance on the ITV breakfast show on Wednesday (19 October).
Susanna was left flustered when JT appeared in a video clip with 'Trolls' co-star Anna Kendrick, and discussed the small role the presenter has in the film.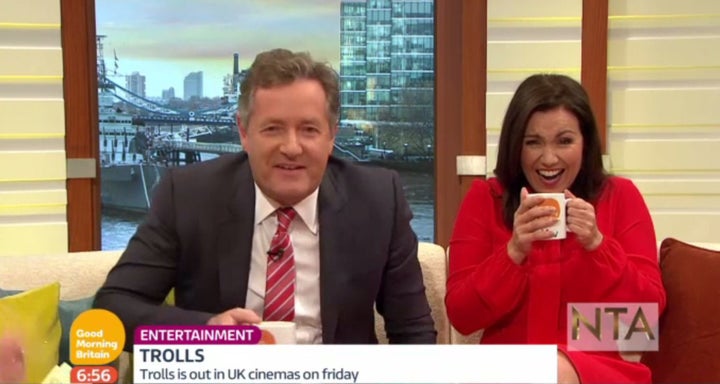 Susanna voices of his grandmother of Justin's character, Grandma Rosiepuff, in the upcoming animation.
Holding up a photo of Susanna, Justin said: "Good morning, Britain! Susanna look you're here with us! You play my grandmother in 'Trolls'. You look way too young... I have a super hot grandmother!"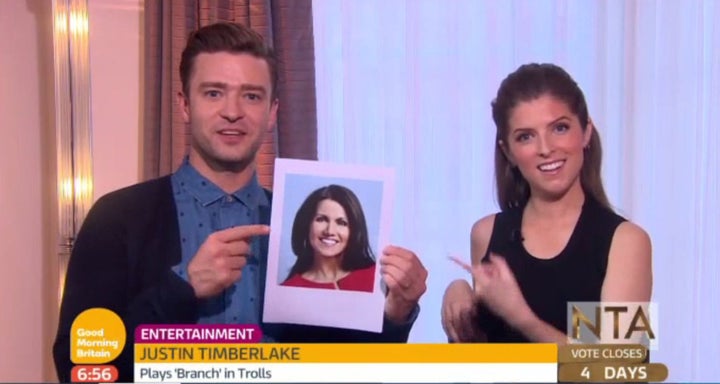 As they cut back to the studio, Susanna couldn't believe her luck, with co-host Piers Morgan also left in shock.
"Oh my god, that's astonishing!" he said. "I didn't know you got all that! That is very cool though Timberlake doing the whole you look too young to be a granny!"
Susanna added: "I can retire now!"
'Trolls' is set to hit UK cinemas on Friday (21 October).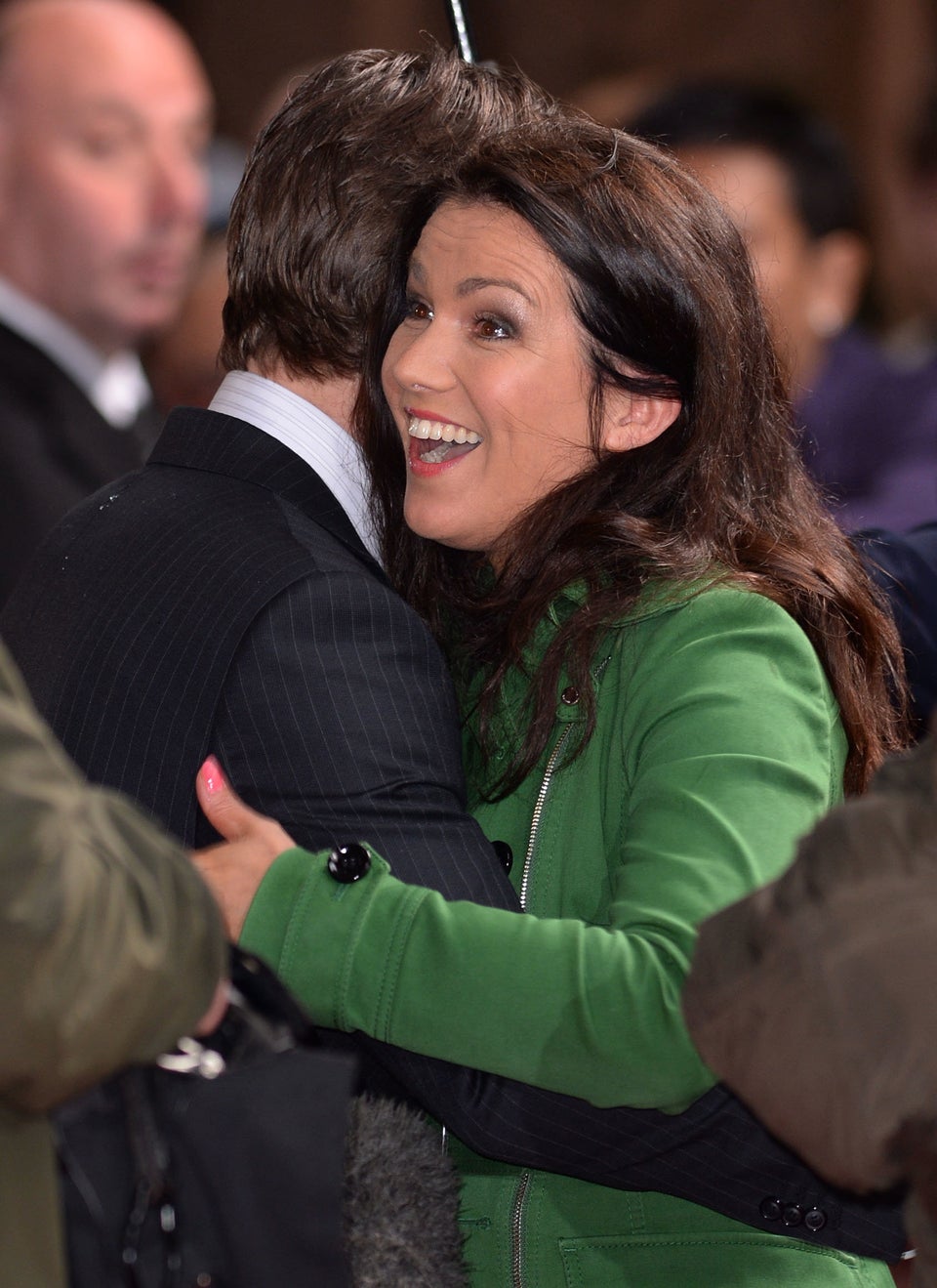 11 Moments Susanna Reid Won At Life
Popular in the Community