This is the bizarre moment a Russian tennis player chopped off her own ponytail in the middle of a match.
Svetlana Kuznetsova was 1-2 down in the third set to world number three Agnieszka Radwańska when she took the unusual step.
According to the Guardian, she requested a break in play during the WTA opener in Singapore on Monday and a pair of scissors, before hacking off her hair.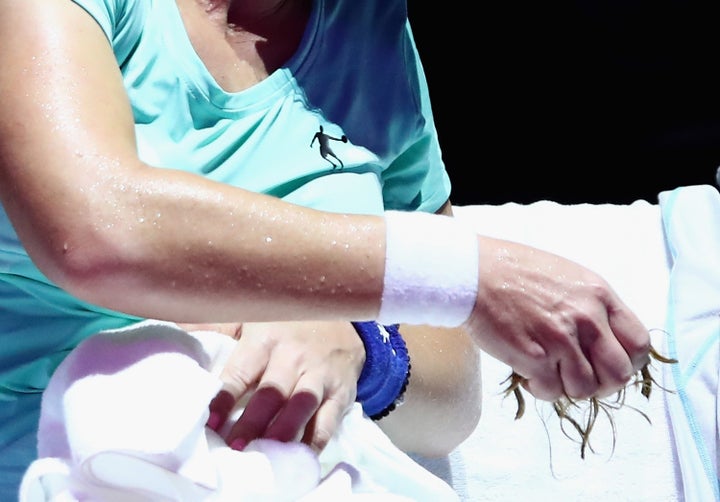 Once the ponytail was removed, Kuznetsova returned to court where she claimed victory, winning 7-5, 1-6, 7-5.
She later posted a clip of her impromptu haircut on Instagram, with the caption: "Sometimes you gotta do it not by best hairdressers and not at [the] best time."
Kuznetsova later explained that her hairstyle had been bothering her during play.
According to BBC Sport, she said: "It was bothering me a lot. When I was hitting the forehands I hit a good shot and it would hit my eye.
"I thought, 'what's more important? My hair, which can grow, or the match?'"
This is not the first time a tennis player has been spotted giving themselves an on court haircut.
While playing Rafael Nadal during last season's ATP finals, Andy Murray gave himself a quick fringe trim.
It seems that was less effective than Kuznetsova's haircut, since the British player went on to lose against the Spaniard.