Contains footage and images some readers may find distressing.
These were the harrowing scenes in a Syrian children's hospital as it was hit by an airstrike.
Medical staff are seen scrambling to reach premature babies in their incubators as the neonatal intensive care unit fills with smoke.
The tiny patients are hurriedly detached from their tubes by weeping nurses and doctors, who pause to embrace as they gather their fragile charges.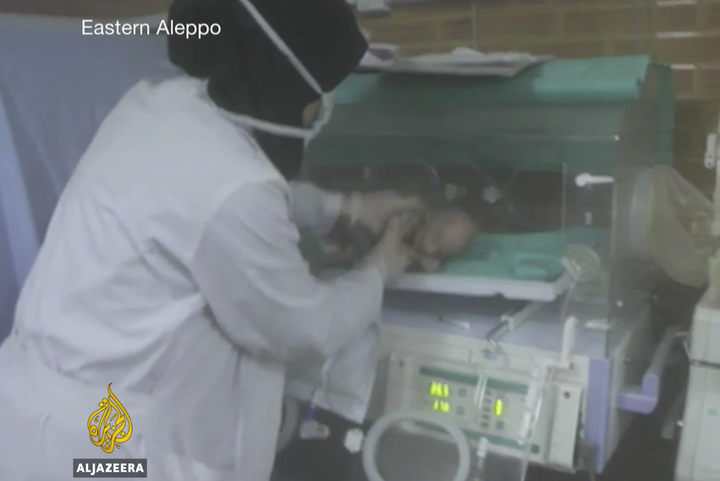 The pediatric facility - the only specialised hospital for children in rebel-held Aleppo was hit by airstrikes on Wednesday, Medecins Sans Frontiers confirmed. It added the surrounding neighbourhood was struck more than 50 times that morning.
Footage provided by Al Jazeera shows a row of babies on the concrete ground, swaddled in blankets, after staff rushed them to the hospital basement during the attack.
The head of the hospital, who identified himself only as Hatem, told the Associated Press: "Thank God the basement is what protected us against any of our staff or patients getting injured.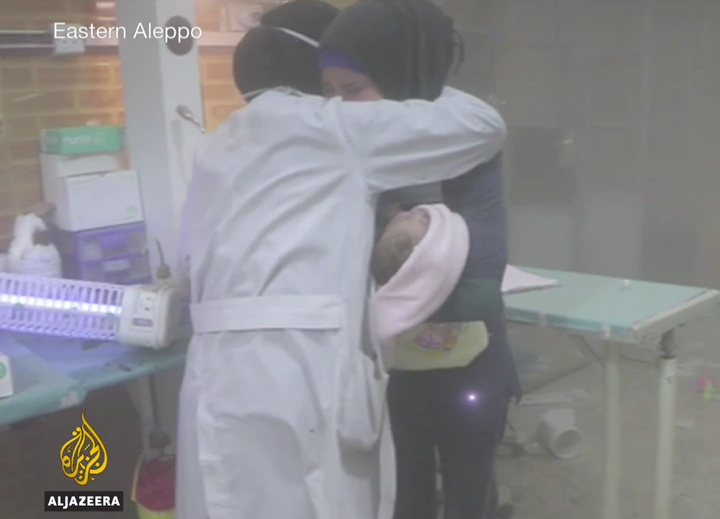 "We can't go deeper than this. Currently we have suspended operations as we search for an alternative location for the hospital."
The Syrian government has stepped up its bombardment of besieged eastern Aleppo - an onslaught that began last week when Syria's ally Russia announced its own offensive on opposition-controlled parts of the country. Since then, more than 100 people have been killed across northern Syria.
On Friday alone, airstrikes hit four hospitals in east Aleppo, effectively rendering all hospitals in the enclave of 275,000 people out of service, according to the opposition's Aleppo Health Directorate and the World Health Organisation.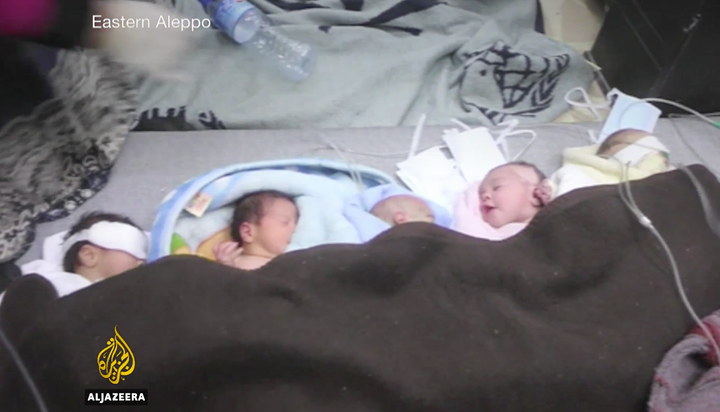 Related