This is the Orbis Flying Eye Hospital, an astonishing aircraft that is capable of curing blindness, teaching those how to cure blindness and educating people so they can prevent it in the first place.
The aircraft was donated in full by FedEx and will travel to countries like Peru, Mongolia, China and Zambia, offering either emergency medical care or educational facilities.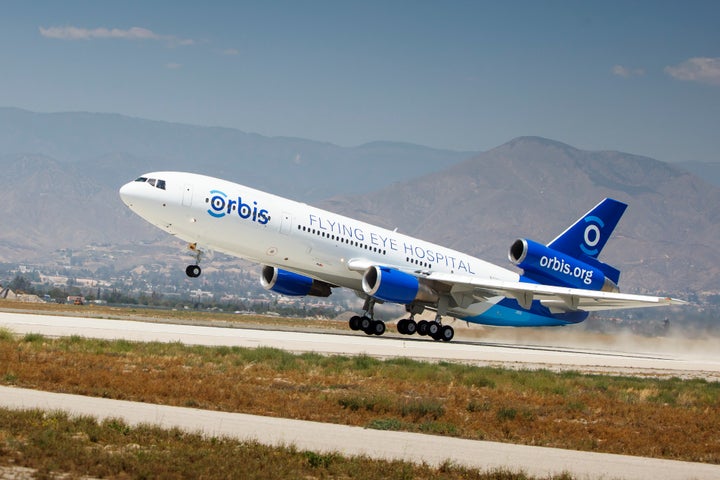 To help further knowledge about the plane and its mission Orbis have released a special 360-degree tour which is narrated by Oscar nominated actor Djimon Hounsou.
The modified MD10 is a marvel of engineering and efficiency, cramming a huge number of facilities into a space remarkably compact.
A 46-seat Classroom
Administration Room
Audiovisual/IT Room - so surgery, filmed and broadcast in 3D, can be streamed
Laser Treatment Room, with a cataract simulator training machine
Observation Area
Operating Room
Sterilisation Room
Recovery Room
The concept of the Flying Eye Hospital has been going since 1982 when Orbis launched their first ever converted DC8 aircraft.
In that time their evolving fleet of aircraft have visited over 78 countries and in the last five years alone the previous aircraft and its other facilities have trained over 100,000 doctors, nurses and biomedical engineers.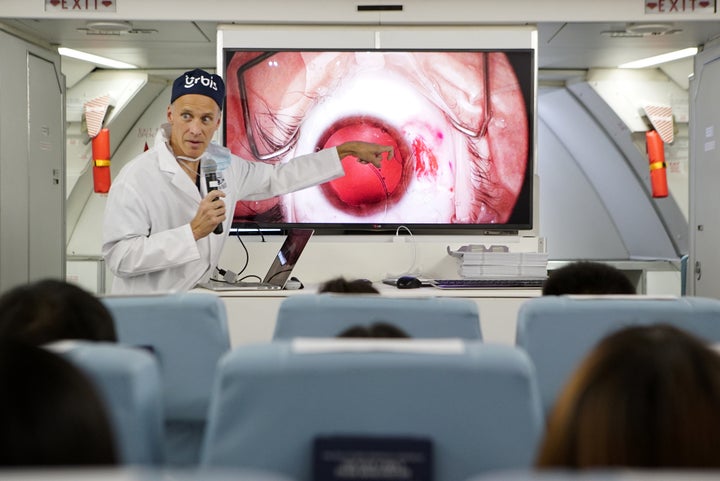 Over 340,000 eye surgeries have been performed, 90,000 of which were carried out on children.
More than 285 million people around the world are visually impaired with 90 per cent of those affected being in developing countries.
As Orbis points out, 80 per cent of all visual impairment is preventable or treatable.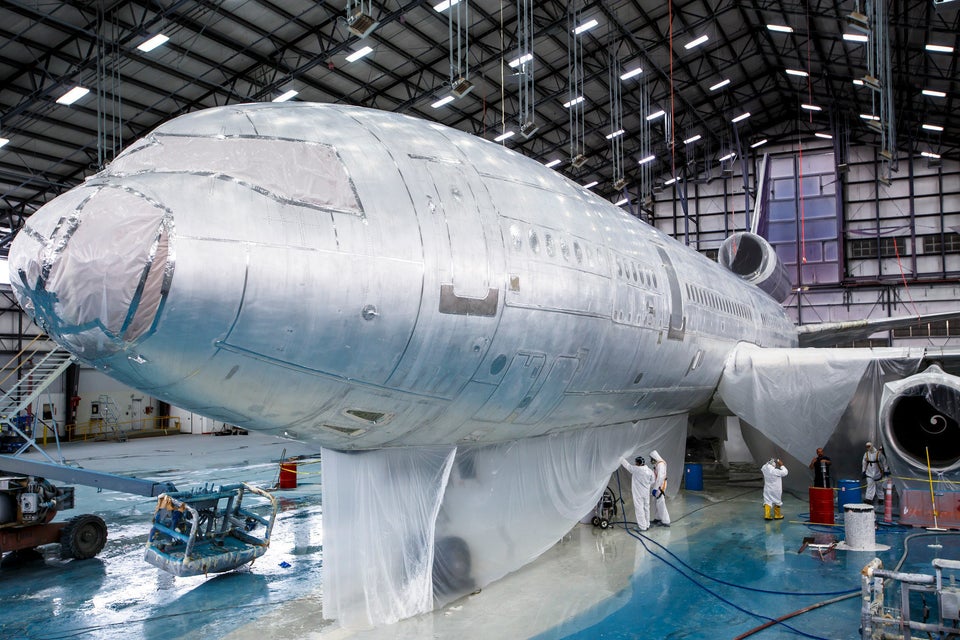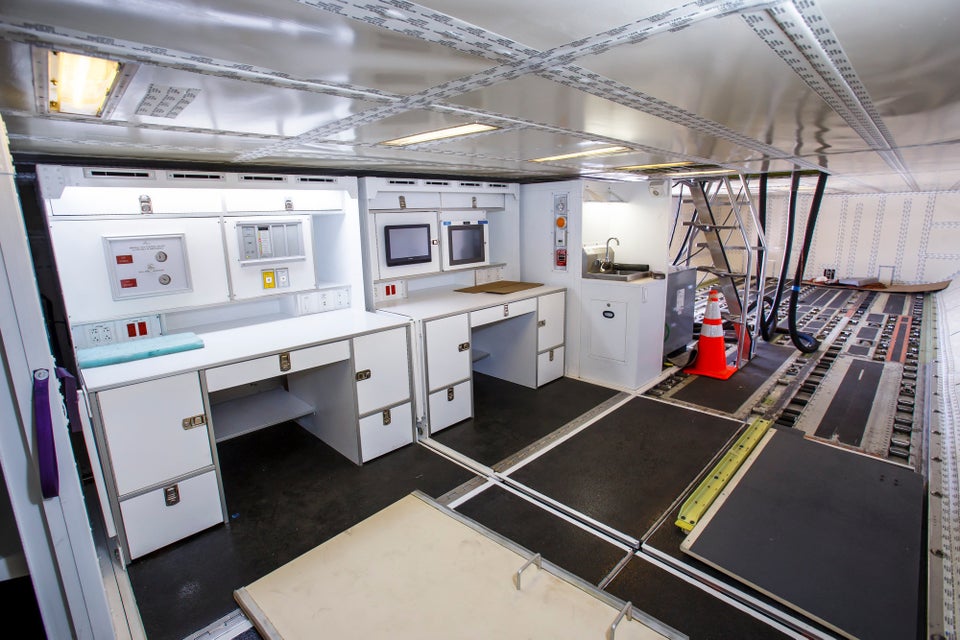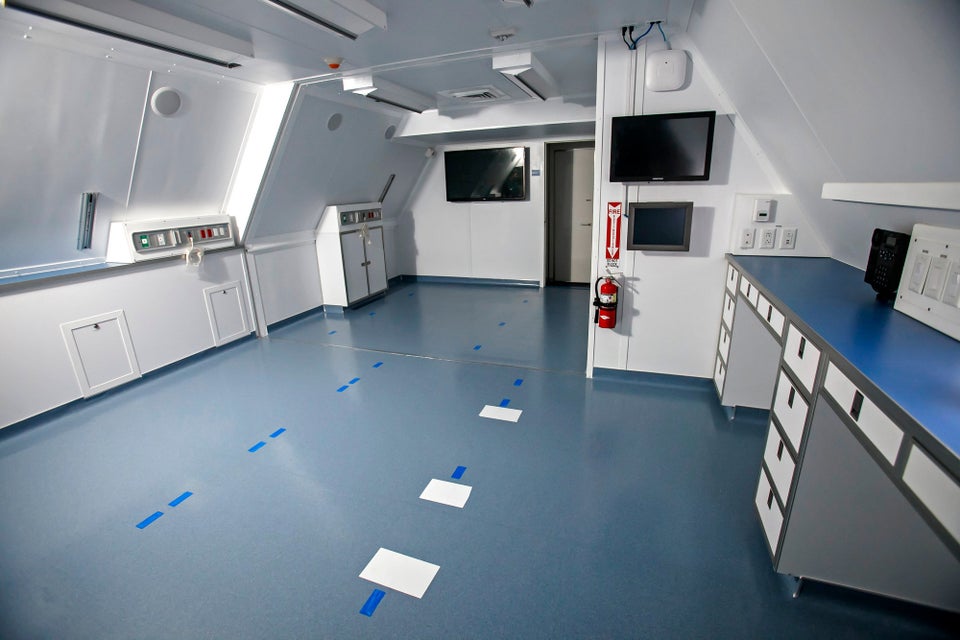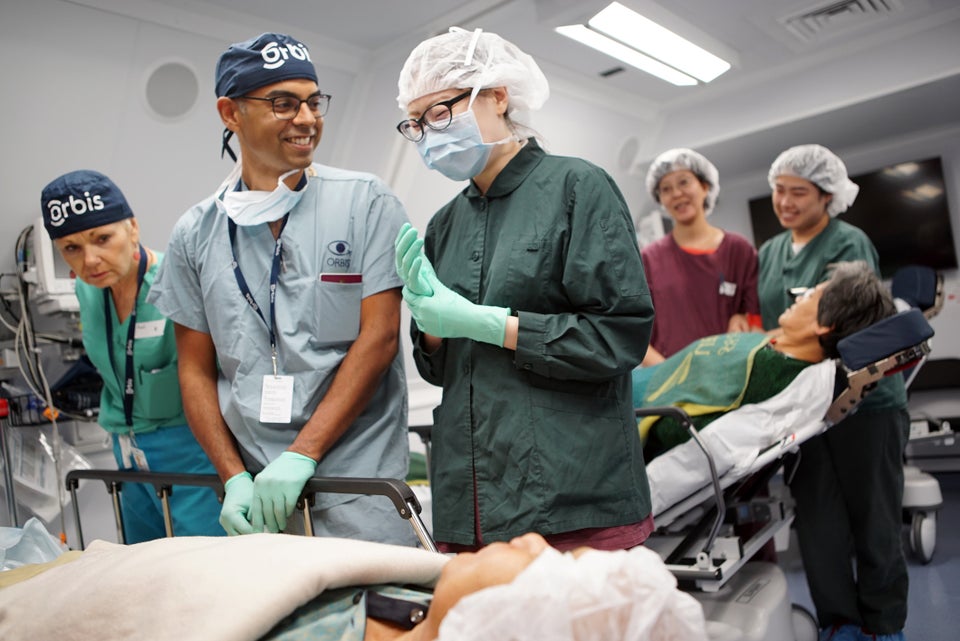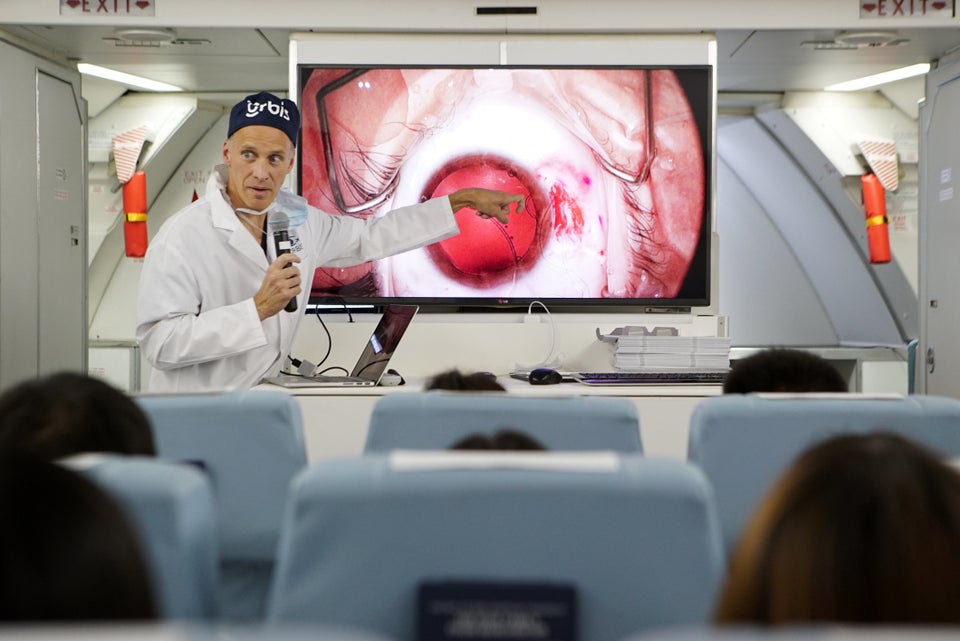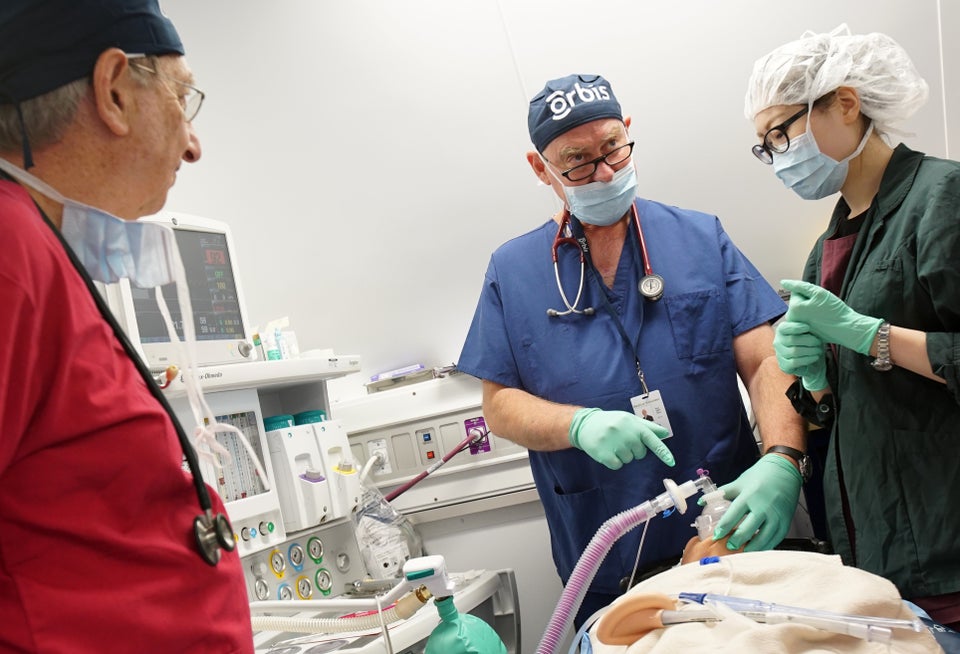 Related