When you pick up your "bag for life" as you head to the supermarket next week, don't forget to grab some Tupperware containers, too.
Starting in May, Morrisons will be inviting customers to use their own containers when purchasing produce from the meat and fish counters in stores, in order to cut down on single-use plastic.
The move is expected to reduce the amount of plastic bags used by the supermarket when packaging fresh products. Your lunch box will be given a sticky label by the staff member behind the counter, which can then be scanned at the till.
Morrisons has also pledged to phase out the use of black plastic trays by 2019, which are currently used for fresh meat and fish and can't be recycled; they will be replaced by recyclable alternatives.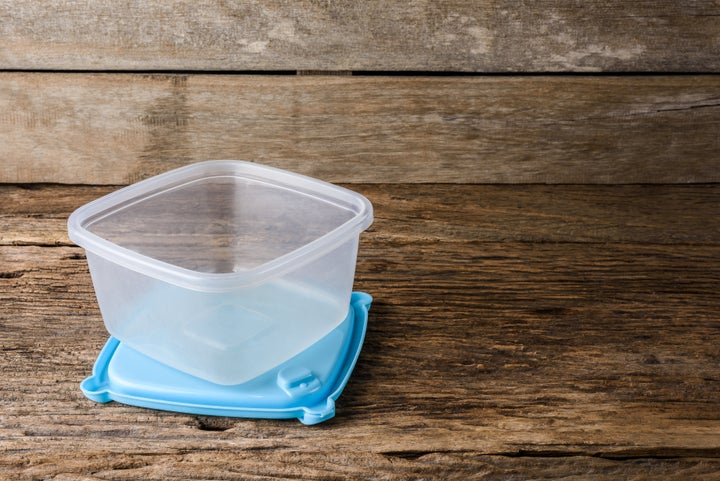 Currently 82% of the plastic by weight in the supermarket's packaging is recyclable, but to improve this, Morrisons has signed up to the UK Plastics Pact.
The alliance of companies is the first of its kind in the world and has united household names including Aldi, ASDA, Lidl, Tesco, Sainsbury's, Waitrose, Coca Cola Europe and Nestle UK, in a bid to protect the environment. The members have committed to making 100% of the plastic packaging they use reusable, recyclable or compostable by 2025.
Commenting on the launch of the initiative on Thursday, Friends of the Earth plastics campaigner Julian Kirby said the pact is a "move in the right direction", but added "government measures are also needed to ensure everyone plays their part, and that these targets are actually met".
"Ultimately the only long term solution is a complete phase-out of plastic for all but the most essential uses," she said. "Ministers must draw up an action plan, covering all plastic-polluting sectors, including clothing, cosmetics and vehicles, to make this a reality."