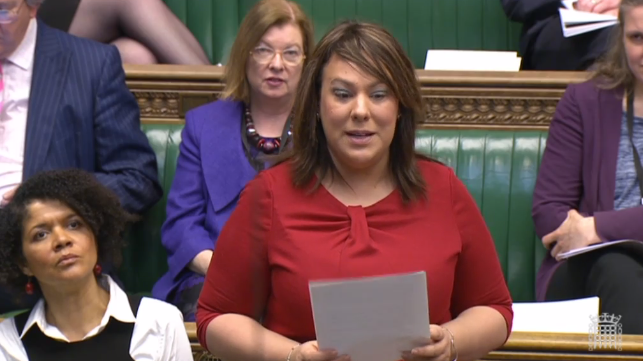 MPs backed the abolition of the so-called tampon tax on Tuesday after the government accepted a Labour amendment to George Osborne's Budget.
Sanitary products currently carry a 5% VAT rate. The government was unable to lower it further due to EU rules.
However last week David Cameron secured an agreement from Brussels that allowed the British government to make the change.
The victory was secured on after the prime minister and chancellor decided not to oppose a Labour amendment to the Finance Bill which called for a zero rate.
MPs voted through the Budget 310 to 275 - a government majority 35.
Labour MP Paula Sherriff, who has campaigned for the change, said it had been an "absurdity" than tampons had been classed as a luxury product when "periods are simply a fact of life".
VAT on tampons, she said, was an "historic injustice" that targeted women.
Sherriff noted she was the first Opposition backbencher to ever successfully amend a government's Budget. "I will at least achieve fame as a parliamentary pub quiz answer," she said.
Yesterday VAT was christened the "Vagina Added Tax" by Sherriff as she celebrated.
Cameron told Sheriff he expected that "new epithet" will "live on in Hansard for many years to come".
The prime minister added: "Getting over some of the language barriers on sanitary products in a 28-person European Council is something that is going to stay with me for a while."
In his first appearance in the Commons since Iain Duncan Smith dramatically resigned and triggered a Tory civil war over proposed cuts to Personal Independence Payments (PIP), the chancellor faced calls to resign.
He told MPs: "Where we've made a mistake, where we've got things wrong, we listen and we learn."