Forget tube travel, a gin train is coming to town and it's quite possibly the best (and most British) thing ever.
A well known gin brand is launching a unique travel experience aboard the Belmond British Pullman consisting of a multiple-course meal, a martini-making masterclass and, of course, gin.
It's basically an adult version of the Hogwarts Express (but probably better).
On 11 May, punters can hop on board the vintage train and experience an absolute gin extravaganza. But it comes at a premium price: £450 per person.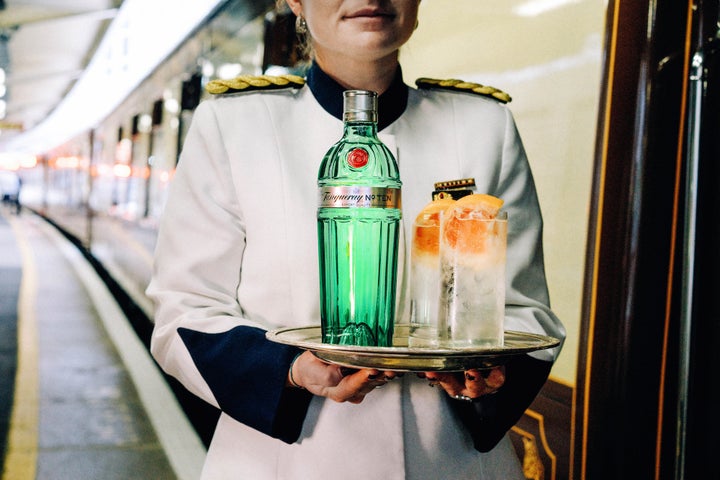 The Tanqueray No. Ten experience begins at London Victoria Station station, where travellers are welcomed with a cheeky G+T.
Once on the train, which sets off on a round trip through the British countryside, a menu of seven uniquely crafted dishes will be served, bringing to life the botanicals featured in the brand's No. Ten gin.
Selected courses will be complimented with matching cocktails and, after dinner, travellers will undergo a masterclass in creating their own martinis with fresh fruits, herbs and spices.
They'll also be able to listen to the brand's gin historian Joanne McKerchar, who will chat about the heritage of the gin and Charles Tanqueray (the company's founder), who loved to travel in luxury himself, often by train.
Once the experience is over, guests will be given a special gift as a souvenir.