The Government has signalled it could take temporary ownership of troubled British steelworks to keep the furnaces burning while looking for a private sector buyer.
The decision puts pressure on ministers to step in amid fears another British heavy industry could collapse amid a glut of cheap steel on the global market.
It came as Labour MPs - and even one Tory - urged the Government to assist amid criticism of Business Secretary Sajid Javid being pictured on a trade mission in Australia.
Soubry, speaking on Radio 4's Today programme, said the Government wanted "enough time to be able to secure a buyer".
When asked about whether the Government could step in to take control of the Port Talbot steelworks, Soubry said: "That's an option, we have looked at all the options."
She she resisted the term "ownership", adding: "I don't know if 'own' would be the right word."
Re-nationalisation of an industry would be a remarkable step for a Tory government that is avowedly pro-free market.
The minister appeared confused over whether the Scottish government had bought two Tata sites south of Glasgow - it did, but that was on a much smaller scale since only around 270 jobs were at risk.
Tata Steel bought Corus - formerly state-owned British Steel - in 2007 and it is already in the process of selling its Scunthorpe works.
Port Talbot is Britain's biggest steelworks and employs 4,000 people, but is losing £1m a day.
Tata Steel confirmed last night its board had recommended exploring "all options for portfolio restructuring including the potential divestment of Tata Steel UK, in whole or in part". It blames cheap Chinese imports, high energy costs and weak demand for threatening the future of its UK steelmaking.
Labour MPs today demanded a significant intervention from the Government.
Even Tory MP Tom Pursglove, whose constituency includes the Corby works in Northamptonshire that is under threat, has urged the Government to consider full re-nationalisation.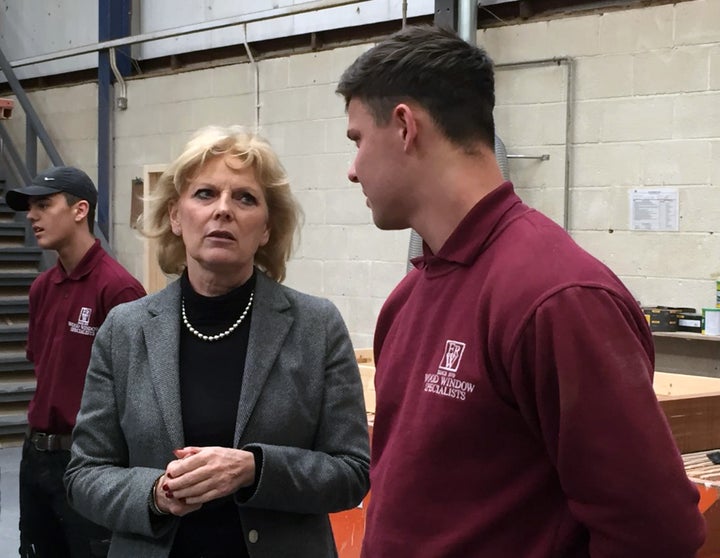 Meanwhile, the Business Secretary, Sajid Javid, continued a tour of Australia - much to the concern of Labour.
The Huffington Post UK reported yesterday how Javid's failure to meet with Tata bosses in India symbolised the Government's "abject failure" when it came to helping the steel industry, according to Labour MP Stephen Kinnock, whose constituency includes Part Talbot.
Related