The team at Channel 4's 'Tattoo Fixers' are used to seeing unusual ink, but even they were left speechless when a real-life gingerbread man walked through their door.
The man, who changed his name from Luke to Ginge by deed poll, decided to become a gingerbread man after years of being bullied for his red hair.
"Ever since I was small people have taken the piss out of the colour of my hair," he said on the show.
"I've been known as 'ginge' pretty much all my life, so I decided to take ownership and change my name to Ginge."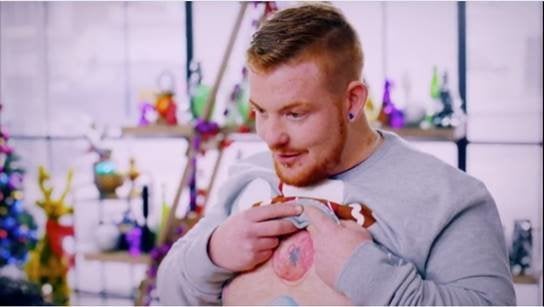 After changing his name, Ginge got three large buttons tattooed down his front to complete his gingerbread transformation.
In true gingerbread-style, he had the tattoos done in a friend's kitchen, but it was a recipe for disaster.
Instead of the quirky design he was hoping for, Ginge was left with amateur-looking buttons.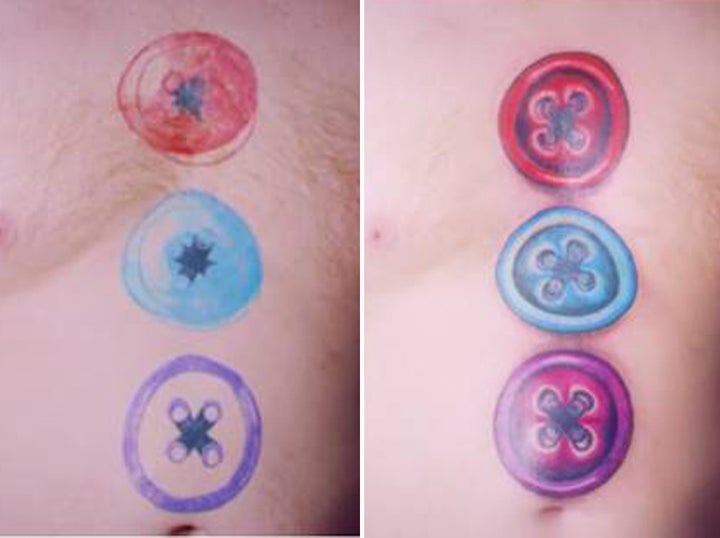 Thankfully, tattoo artist Sketch was able to give him an upgrade.
Sketch gave the buttons a 3D enhancement and designed a second, sweet-themed tattoo for Ginge to complete his look.
The 28-year-old now has a pile of bright confectionary spilling out from under his skin on his shoulder.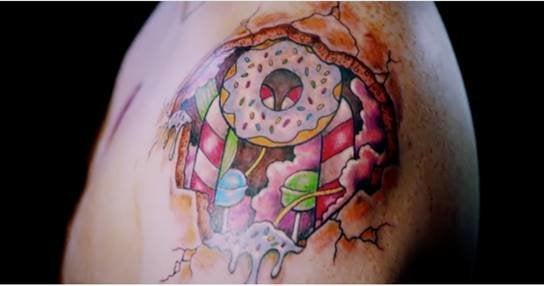 He was over the moon with his new tattoos.
"Wow, that is amazing," he said. "I'm a couple of steps closer to being a real-life gingerbread man."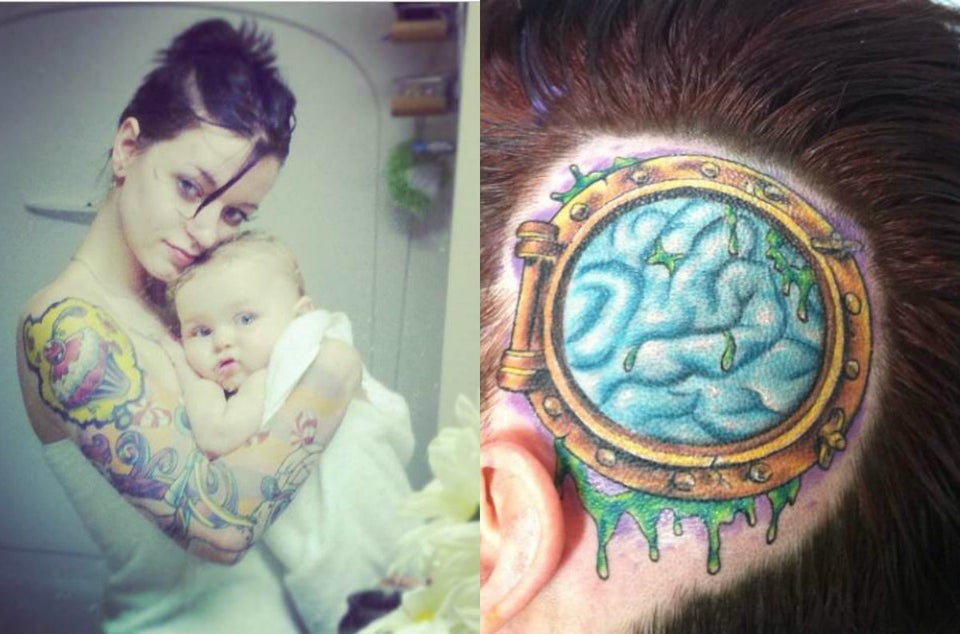 Tattoos And The Stories Behind Them