A single mum-of-four "never cried so hard in life" after a 74-year-old stranger helped her family out when everything seemed to be going wrong.
Florida-based Tawny Nelson, whose children are aged nine, five, two and six weeks, said her truck was on its last legs but she desperately needed to go to the shops.
She drove to the supermarket, whizzed around to do a food shop then headed home.
But when she got back to the truck, she realised one of her daughters had left a light on.
"My battery was dead. My phone was also disconnected. I have no family to speak of and was on my own," Nelson explained to American TV personality Frank Somerville, which he then shared on Facebook.
Nelson asked more than 20 people in the course of two hours for a jump lead but they "all ignored" her.
"My five-year-old was melting down, my newborn was screaming, my two-year-old was crying and my oldest desperately trying to help," the mum continued.
"I was bawling and felt like the worst mum ever. Then I got a knock on the passenger window.
"An older gentleman (he was 74) with a cane and a bad limp was on the other side of that knock."
The elderly man handed Nelson a plate of chicken strips and biscuits, as well as several bottles of water.
"He said: "Feed those babies and yourself young lady. I have a tow truck on the way and my wife will be here shortly to take y'all home."
As promised, Nelson and her four kids were taken home.
The next morning, the man returned to her house with a mechanic who replaced her battery and fixed her broken alternator.
"When I asked what I owed the mechanic and if I could make payments he smiled telling me the older man had paid for all of it," she added.
"He said that the only payment the older man wanted was for me to never give up and keep being an amazing mum.
"I've never cried so hard in my life. Things had been absolutely awful. What he did revived my faith when I was falling apart. I'll never be able to thank him."
The Facebook post has been shared more than 6,000 times in one day.
"Someday I'm going to do something like that," Somerville wrote when sharing the post on his page.
"I can just feel it. And it's going to make me so happy."
Related
Before You Go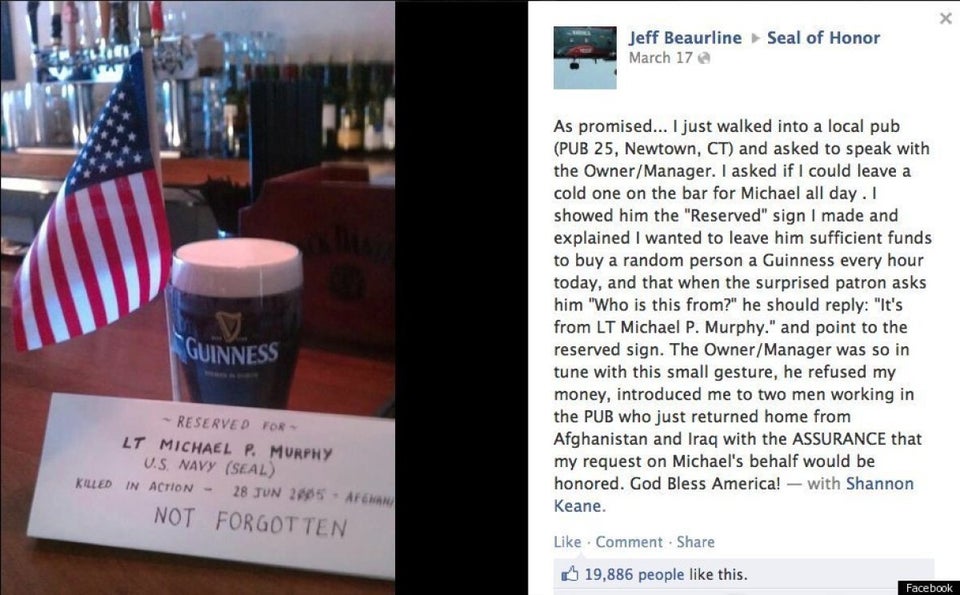 Random Acts Of Kindness