Keeping a small business running during lockdown, and making sure staff are provided for, has been challenging for entrepreneurs. Looking after young children - homeschooling, no less! - has been stressful for working parents all around.

Doing both of the above, while simultaneously working as a VP at Barclays throughout the lockdown period, is nothing short of a marvel.

Which is why we're utterly in awe of Bee Kwan-Chia, mother, employee and the owner of Lavender on the Hill, which provides luxury massage, osteopathy and facials from licensed physiotherapists across two London locations, in Highgate and Primrose Hill.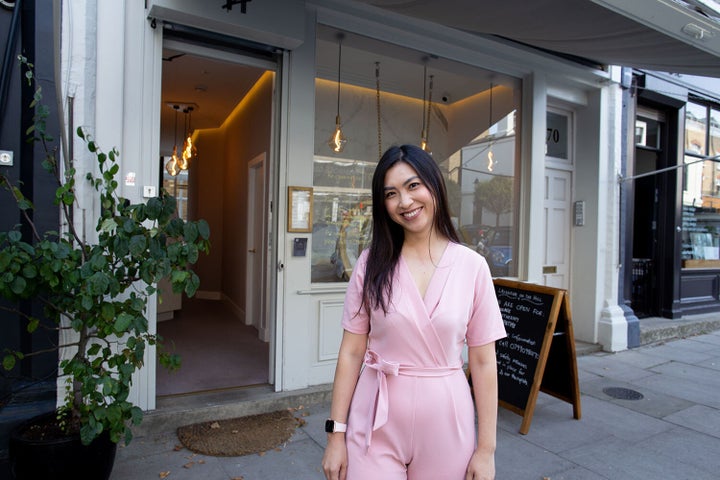 Kwan-Chia spent her days working an investment banking job as well as focusing on her salons (the Highgate branch opened in 2018; Primrose Hill in October 2019) - even though she wasn't able to reopen their doors until July.

"It was a bit apocalyptic, when I came back in July and all the plants had died. Just before lockdown, we did the whole garden up with lavender and jasmine, and I remember walking in and there were dry leaves blown into the shop," Kwan-Chia tells HuffPost UK in an interview.

"I take pride in using natural ingredients - all my holistic facial products, which are handmade in Oxford, expired. All my stock. It feels like time sat still for four months."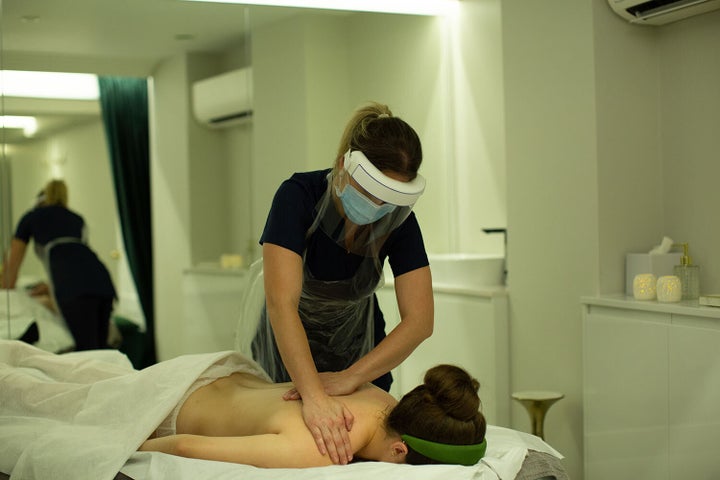 Lavender on the Hill is more than just a beauty salon. With its marble finishes, plush velvet furnishings and gorgeously scented, natural products, it's an urban oasis and then some. In fact, it's very much an extension of Kwan-Chia's personal self-care ritual: she's been having weekly massages since 13 weeks into her pregnancy with her now six-year-old daughter, and the main therapists in each branch have been her personal massage therapists for years.

One main impetus for launching the business was not wanting to see these talented therapists dragging heavy massage beds on the tube and in cars around London - she wanted them to have a dedicated space where they could focus their energies on doing what they do best. Kwan-Chia herself recently qualified as a sports therapist, so she can be sure everyone she hires really, truly knows their stuff.

"My business is based on people and on the skill of these people. Peoples' livelihood was at stake, and there were 15 people who depended on me to reopen," she says, noting that she took out a COVID-19 business loan from the government for her therapists to use if they needed, as well as paying for them all to take antibody tests ahead of reopening, to help them feel more secure before they returned to work.

Since all of the therapists at Lavender on the Hill are qualified physios and osteopaths, skilled in anatomy, they can really hone in on exactly how to relieve that specific back pain in clients who have been hunched over desks for 10 hours a day… or how to soothe an aching muscle pulled from ambitiously running a 10K over the weekend.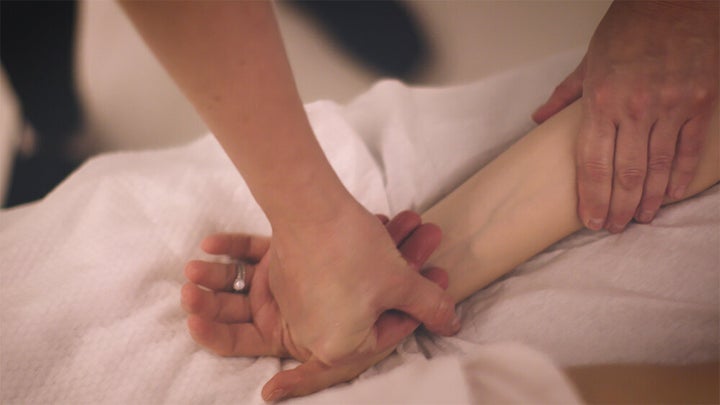 Being able to run the business remotely was critical to Lavender on the Hill's survival - and Kwan-Chia's as a working parent. Her six-year-old daughter, Emily Rose, would be next to her on a laptop, learning her Year 1 curriculum as Kwan-Chia worked her day job.

Kwan-Chia also credits Square technology with helping her to reopen both of her locations in a COVID-secure way.

"Square doesn't charge a monthly fee, and the cash flow is really good because it's in the bank the next day. They accept American Express - I always say you're going to lose business if you don't take Amex because I'd rather spend myself on Amex and get points with Amazon or BA," she tells us.

Everything in the salons is digital, from the Nuki door lock which allows her to remotely lock and unlock the door to the Ring doorbell and Nest camera, which gives therapists the chance to greet their clients and open the door remotely, eliminating the need for a receptionist.

"We don't want to handle items. We only accept card payments - Square is tied into my scheduling system, Acuity, so when a client books an appointment they have an option to pay now or pay later. It allows them to tip by giving them an option without the cash. I personally don't carry cash, and seeing that option encourages people, it gives them that flexibility and convenience and is really good for the therapists," she explains.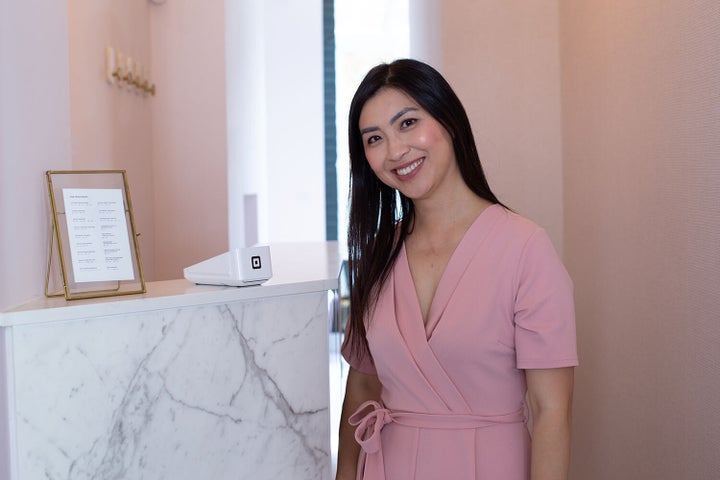 When the salon was closed, loyal clients helped keep business afloat by purchasing gift vouchers online for themselves, friends and family members, to use once the salon was able to reopen. Kwan-Chia also extended existing gift vouchers by three or four months so customers who had been given them would be able to enjoy the services.

"It's no longer a luxury having a massage, especially when you've been slouching at your desk for the last three to four months. As your house blends into the office, and the office blends into the nursery, it's very important for people to have that, not just physically but mentally. Our customers are delighted that we're back and want to be back to support us," Kwan-Chia says.