Rarely does a single event unite the focus of the entire world but the coronavirus outbreak has done just that – not least in the fields of science and technology.
"It's a war-footing," Steve Bates, chair of the Bioindustry Association, tells HuffPost UK.
"The fact that it's such an immense global priority – it's lowered some of the barriers to innovation."
From Cambridge scientists and elite engineers to the newly unemployed, an incredibly wide and diverse array of people have stepped up in the global fight against the coronavirus...
The HIV detectors repurposing kit to hunt coronavirus
Those were the words of the World Health Organisation (WHO) last month as the severity of the coronavirus crisis was swiftly becoming clear and it made a plea for governments around the world to do more to detect and isolate those infected.
This has proven difficult in the UK owing to technical and logistical challenges – taking a sample from a patient, sending it to a lab, analysing it and then getting the results back currently takes around 24 hours.
Originally developed in 2016 to detect HIV in Africa countries, the Samba II is a coffee machine-sized piece of kit that can get a result in just 90 minutes and because of its compact size can be taken to where the patients are located rather than relying on a lab.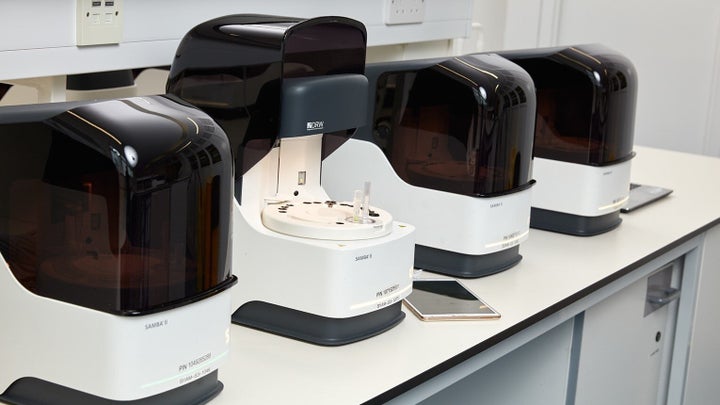 "Because the amounts are so tiny they can't be detected so what it does it uses a trick with a series of enzymes to make copies of whatever are there which can then be detected."
The Formula 1 teams taking a break from racing
Normally obsessed with shaving fractions from the lap times of their cars, seven of the UK's 10 Formula One teams have joined forces with leading aerospace and engineering companies to ramp up production of ventilators.
Mercedes, McLaren, Red Bull, Racing Point, Haas, Renault and Williams are collectively part of "Project Pitlane", seeking to pool their engineering expertise to provide much-needed medical devices.
Mercedes has also worked with a team of mechanical engineers at University College London and clinicians at University College London Hospital to build a machine that pushes an air-oxygen mix into the mouth and nose.
The device, a Continuous Positive Airway Pressure (CPAP), has been used in hospitals in Italy and China and can help patients avoid more invasive ventilation.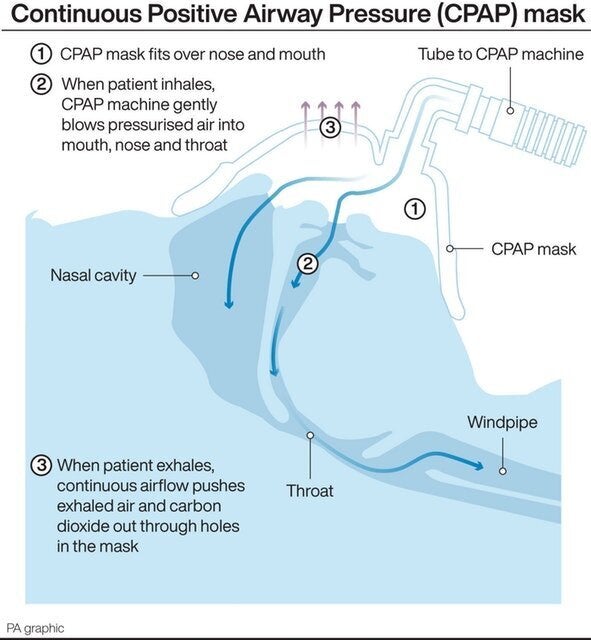 Having produced the first device less than 100 hours after the first meeting, the team has already secured regulatory approval and will now work with other F1 teams and the manufacturer of oxygen monitors to ramp up production.
"By working flat out... we have accomplished something in five days that would normally take two years," Andy Obeid, chief executive of the oxygen monitor firm Oxford Optronix said.
The therapists talking to patients without actually talking
Currently in the UK, going to see a therapist for a face-to-face counselling session is not an option – right at the time when anxiety and depression levels are spiking due to the effects of living under lockdown.
While Skype and Zoom sessions are an alternative option, one web-based platform providing Cognitive Behavioural Therapy (CBT) called Ieso Digital Health is already perfectly adapted to the new world we find ourselves in.
The company's chief clinical officer, Sarah Bateup, told HuffPost UK: "[Therapist and patient] communicate through writing. They don't see each other and they don't speak to each other."
While this might seem odd, it actually has many advantages.
"For many people who are anxious or depressed, actually going to a clinic is a big ordeal, sitting in a waiting room with other people and then actually meeting somebody in a room and then having to look them in the eye – that can be very, very difficult," says Bateup.
The company saw an increase in demand of 25% in March when the lockdown was announced.
The cigarette maker using tobacco plants to make vaccines
British American Tobacco (BAT) isn't necessarily a company you'd associate with good health, being best known for producing Lucky Strike and Benson & Hedges cigarettes.
But the multinational also has a biotech unit in the US developing a potential vaccine for coronavirus that uses proteins extracted from tobacco leaves.
The vaccine, currently undergoing pre-clinical testing, uses a cloned portion of Covid-19′s genetic sequence to create an antigen that is then inserted into tobacco plants for reproduction, Reuters reports.
Tobacco plant technology is thought to have advantages over traditional development methods as it can produce initial vaccines in the plants in just six weeks, instead of months.
It is also possibly safer because tobacco plants cannot host so-called pathogens that cause human disease.
The 3D printing enthusiast producing vital supplies
It's not just the scientists, governments and big multinational companies that are doing their bit to fight the coronavirus outbreak – Sid Lovatt from Harrogate has put his hobby to good use by 3D printing protective masks for front-line workers.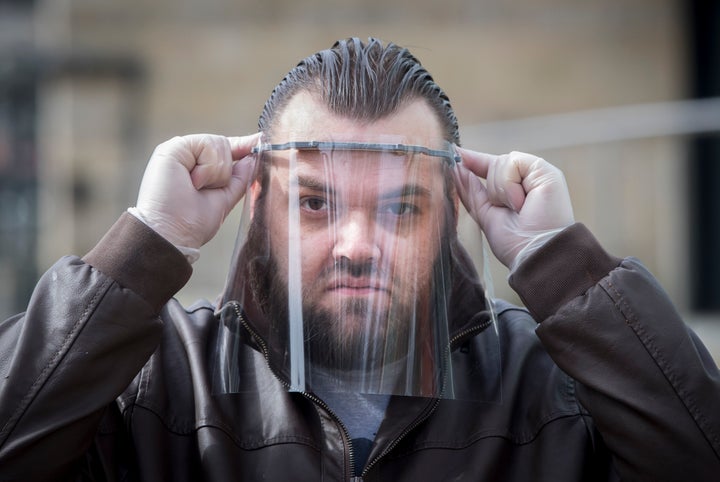 After he was furloughed from his job in the retail sector when he became aware that 3D printing enthusiasts in other countries were producing the much-needed pieces of kit.
He said the "simple but genius" Swedish design covers the whole face and uses A4 ring binder covers which fit on to the 3D printed band, using the punched holes.
"I just thought I would put my hobby to some use and it's blown up," Lovatt said.
"It's absolutely mental. My phone hasn't stopped."
Since he started producing the visors last week, he has had requests from care homes, GP surgeries and even his local hospital ward.