A 17-year-old has passed his driving test despite killing a deer.
Tom Lo, a sixth-form student at Colchester College, hit the animal at 40MPH on a country lane near Fingringhoe.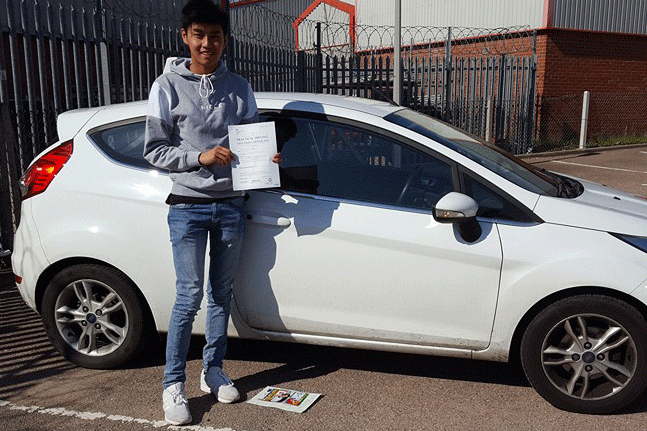 "I applied the brake but unfortunately I was too close and I ended up hitting the deer.
"I had so many things going on inside my head. I thought have I failed my test? Has the deer died? It was crazy when it happened."
After stopping and inspecting the car for damage, the instructor allowed Lo to continue with his test.
He passed - first time - with just two minors.
Instructor Robert Jezierski, 56, said the teenager was "shaken up" by the incident.
He told BBC Newsbeat: "Whenever someone passes I usually get a smile or the thumbs up but Tom was just sat there you could tell he was shook up.
"Full credit to him though because it didn't affect his driving and he passed with only two minors. I think he was just happy to get it out of the way with the exams coming up."
Lo added: "I was pleased to pass my test but I also killed a baby deer so I didn't feel like celebrating. I was just happy because I had worked hard and it was important to me."