A black man shot dead by officers in Tulsa was unarmed, police in Oklahoma have confirmed.
Footage recorded by a police vehicle shows pastor Terence Crutcher walking towards his stalled SUV with his hands up, as a female officer walks behind him.
In further footage shot from a police helicopter above the scene, an unidentified man can be heard saying "time for a Taser."
He then says: "That looks like a bad dude too. Probably on something."
As Crutcher approaches the SUV, three male officers walk up and he appears to lower his hands and place them on the side of the vehicle.
The officers surround him, then Crutcher can be seen dropping to the ground. Someone on the police radio says, "I think he may have just been Tasered." One of the officers near Crutcher backs up slightly.
Then almost immediately, someone can be heard saying, "Shots fired." The 40-year-old's head drops, leaving him lying prone in the street.
After that a voice can be heard on the police radio saying, "Shots fired. We have one suspect down."
The officer who fired the shot that killed Crutcher on Friday has been identified by police as Officer Betty Shelby, who is on paid leave pending an investigation.
Officer Tyler Turnbough fired the stun gun at Crutcher, who reportedly died at a hospital following the shooting. It's unclear whether Turnbough remains on active duty.
Police spokeswoman Jeanne MacKenzie said the shooting occurred after one officer stopped to investigate an SUV stopped in the middle of a street and Crutcher approached the officer and another who had arrived to assist.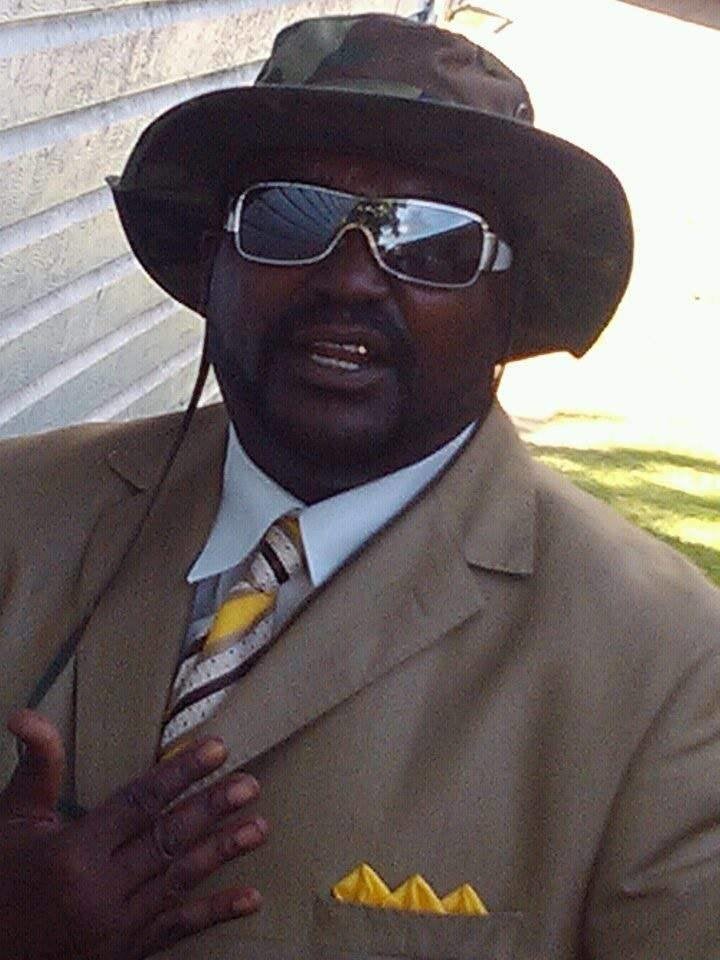 MacKenzie has said Crutcher refused orders to put up his hands and was shot when he reached inside the SUV, which was his.
Crutcher was not armed and no weapon was found in his SUV, police chief Chuck Jordan told the Associated Press.
Crutcher's twin sister, Tiffany Crutcher, told reporters on Saturday that the family is heartbroken and is asking for "peaceful protests" over his death.
She is also calling for criminal charges to be filed against the officer who fired the fatal shot. She and others said police videos of the incident refer to her brother as a "big bad dude" before he was shot.
She said her brother had left a class at Tulsa Community College when his SUV stalled in the street.
"The big bad dude was my twin brother. That big bad dude was a father," she said.
"That big bad dude was a son. That big bad dude was enrolled at Tulsa Community College, just wanting to make us proud. That big bad dude loved God. That big bad dude was at church singing with all of his flaws, every week. That big bad dude, that's who he was."
Civil rights attorney Benjamin Crump said Crutcher committed no crime and gave officers no reason to shoot him.
"When unarmed people of colour break down on the side of the road, we're not treated as citizens needing help.
"We're treated as, I guess, criminal suspects that they fear. So I guess it's a crime now to be a big black man."
Attorney Damario Solomon-Simmons, who is acting for the family, said the video of the shooting is so disturbing, it kept him awake at night.
He said the video shows that Crutcher didn't make any sudden movements before he was shot.
Solomon-Simmons says the video also calls into question police statements that Crutcher died at a hospital following the shooting. He says Crutcher "died on that street by himself in his own blood without any help."
The results of the investigation will be sent to Tulsa County District Attorney Steve Kunzweiler, who will determine whether the shooting was justified.
"It's obviously a very high-profile matter," Kunzweiler said on Sunday.
"It's an ongoing investigation and my responsibly is to protect the integrity of that investigation until the report is in my office," Kunzweiler said. "It would be improper for me to comment."
Popular in the Community