Monty Python Terry Jones received a standing ovation from an appreciative crowd when he appeared to receive his BAFTA Cymru award at the weekend - in his first public appearance since revealing his dementia diagnosis.
Terry was presented with the award for outstanding contribution to television and film by his fellow Python and great friend Michael Palin, and greeted the raucous crowd by telling them to "quieten down".
He then handed over to his son Bill, who tearfully told the audience in Cardiff:
"It's a great honour for dad. We're so proud of him... with the struggles we're having at the moment, it's been hard."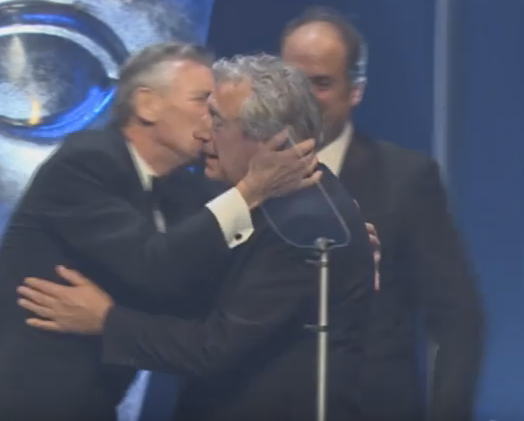 In presenting the award, Michael Palin spoke incredibly fondly of his friend and colleague. He said:
"Life seemed more exciting when Terry was around. The first sketch we performed was as a pair of police officers at the Edinburgh festival and for the next few years we were inseparable.
"His force of character and tireless workaholism kept us all up to the mark. He has been relentlessly prolific while being a wonderful friend."
His spokesperson said then: "This illness affects his ability to communicate and he is no longer able to give interviews."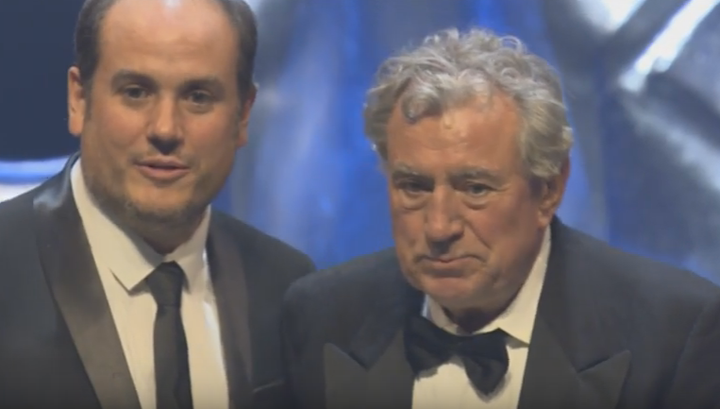 Terry is one of Wales' favourite sons, following his big break with the Pythons in 1969, and his later success writing and directing his own films, as well as making documentaries and even extending his talents to opera.
He made a major contribution to the success of the Monty Python gang, which also included John Cleese, Michael Palin, Graham Chapman, Eric Idle, Terry Gilliam. Having co-directed 'Monty Python and the Holy Grail', he took the helm for 'The Meaning of Life' and received a BAFTA nomination for his enduring song 'The Meaning of Life'.
Following his solo success, he's more recently turned his talents to writing, and has just completed his latest novel 'The Tyrant and the Squire', only a few months short of his 75th birthday.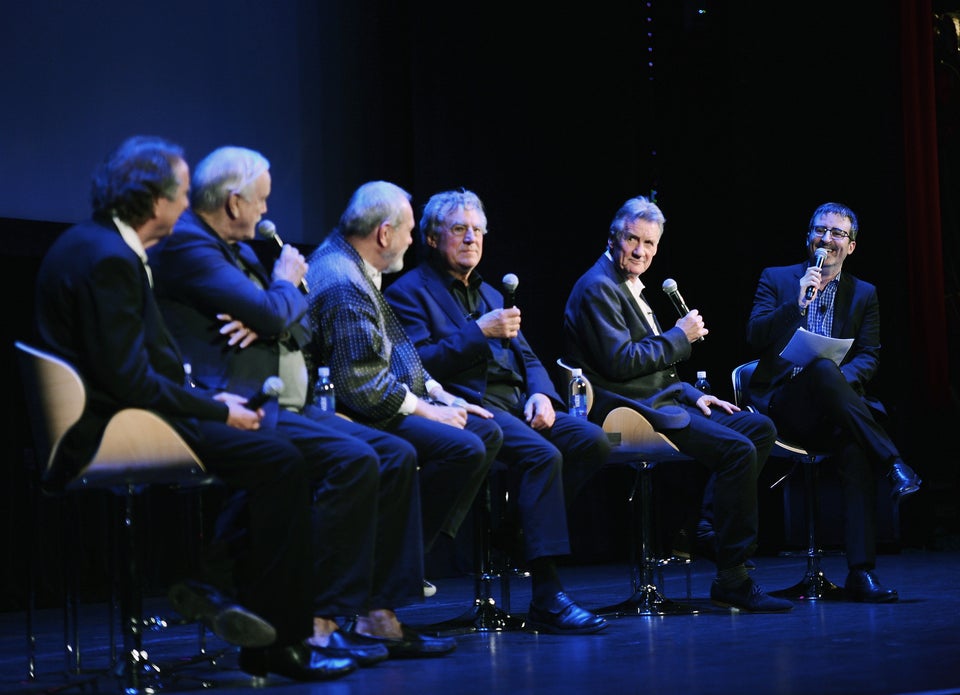 Monty Python Reunion