Tesco has urgently recalled two of its popular chicken salads after the discovery of a germ that causes fever, diarrhoea and cramps.
The supermarket said customers must not eat the products, a 160g Chicken Salad and a 315g Chicken, Broccoli, Almond and Cashew Nut Salad, both dated between 12/07/2017 and 13/07/2017.
The Food Standards Agency said the recall was taken due to the presence of the germ Campylobacter in the products.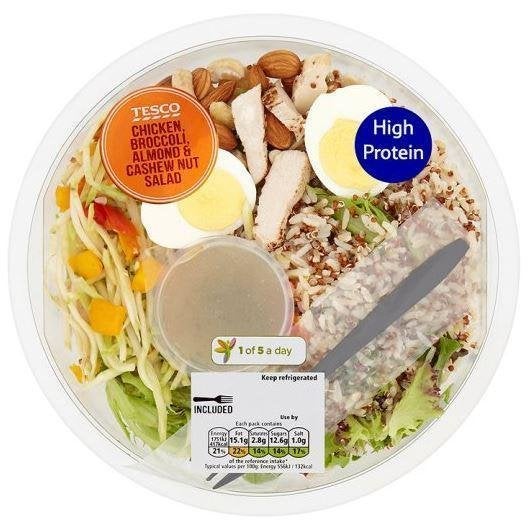 "The usual symptoms caused by Campylobacter are fever, diarrhoea and abdominal cramps," it said.
The agency added: "If you have bought any of the above products do not eat them. Instead, return it to the store from where it was bought for a full refund."
Tesco said: "We have been made aware by our supplier that they have detected campylobacter in a small number of products. Tesco is recalling the affected products as a precaution."