Forget standard sponge, dreary fruit or sickly chocolate, because if you're buying a wedding cake this year, cheese is the way forward.
Tesco is selling a glorious five-tiered cheese "cake" for just £30 that contains a dreamy 2.9Kg of gouda-ness.
The cake originally launched in time for Christmas in 2017, but with wedding season fast approaching, it's proving more popular than ever on social media.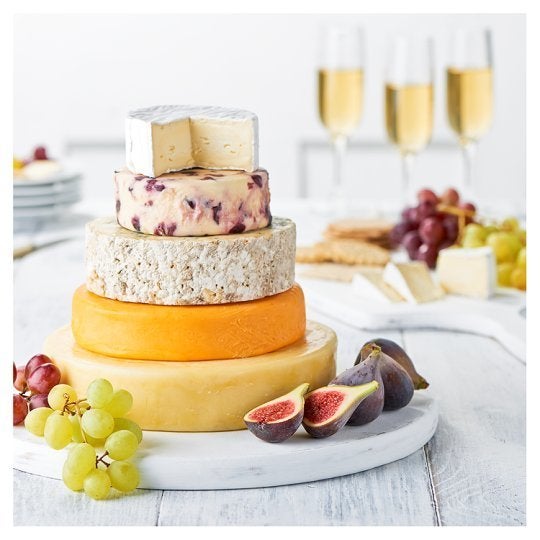 The cake features a series of cheeses stacked on top of one another. There's a 15-month matured Cheddar, a 10-month matured Red Leicester, and a creamy and mellow mature Stilton.
The cake is then topped off with Wensleydale with cranberries and blueberries, and finally, a sumptuous hunk of St. Endellion Brie made with Cornish double cream.
If you've got a stack of "save the dates" pinned to your notice board this year, prepare to become well acquainted with it.
If you want to say "I do" to this cheesy number, the cake is available to buy online. You'll need to leave at least six days between ordering and your nuptials to guarantee it arrives on time.
We all work hard to earn our money – so it shouldn't feel like hard work to spend it well. At HuffPost Finds we'll help you find the best stuff that deserves your cash, from the ultimate lipstick to a durable iron to replace the one that broke (RIP). All our choices are completely independent but we may earn a small commission if you click a link and make a purchase.