Plus-size model and mother Tess Holliday posted a picture recently on Instagram that sums up one of the biggest struggles post-partum: how do I learn to love my body again?
She wrote in the caption: "Each day feels like a battle to learn how to love my body post-partum. It's been 6 months, and my stomach is lower, my breasts are a different shape, new stretch marks and I feel like a stranger in my body more than ever."
She added: "I wasn't anticipating this at all. I'm not used to looking in the mirror and feeling like I don't recognize myself, but sadly that's my reality some days. I debated on whether or not to post this, but I think it's important to be honest about what it's like to be a woman in the media, who recently had a baby and the pressure that's put on new moms to "lose the baby weight". I was fat before, I carried a healthy baby, and guess what, still fat... & THATS OKAY.
"I have no New Years resolution to lose weight, but only to work on learning my new body and loving and nurturing it. Not a day goes by that Nick doesn't tell me how beautiful I am, but it's not our partners job to lift our spirits, we have to be our own cheerleaders. So that's what I will do, take it day by day. It's a journey, not a race.. and a beautiful one at that."
A month ago, US-based mother Briana Klink Macon posted an uplifting message about how she dealt with her post-baby body after five children.
She accompanied with a picture of her caesarean scar and wrote: "So much judgement. Why divide ourselves? Why compare? We're all just taking it day by day."
"I'm just glad I'm finally able to find comfort in my own skin. To find appreciation and growth.
"I hope if you're going through all the new phases of motherhood, you're able to find strength and give yourself grace."
This year, Chrissy Teigen also addressed the pressure around losing weight post birth, and why celebrities shouldn't be held up as examples of weight loss.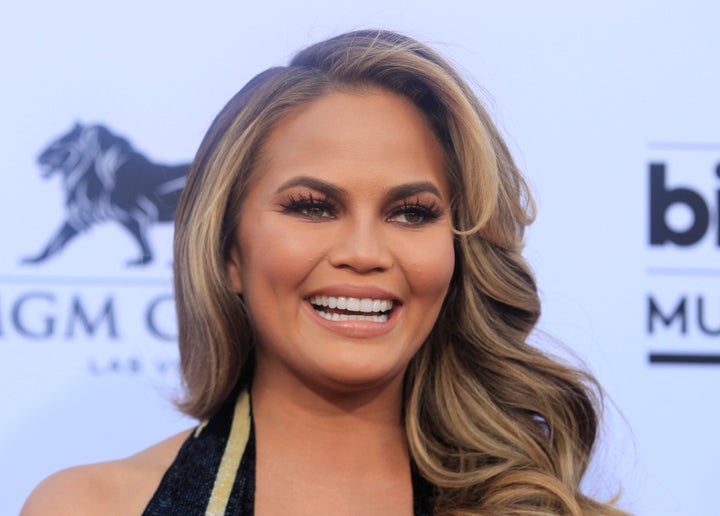 "Anyone in the public eye, we have all the help we could ever need to be able to shed everything. So I think people get this jaded sensation that everybody's losing it so quickly, but we just happen to be the ones who are out there."
"We have nutritionists, we have dietitians, we have trainers, we have our own schedules, we have nannies. We have people who make it possible for us to get back into shape. But nobody should feel like that's normal, or like that's realistic."