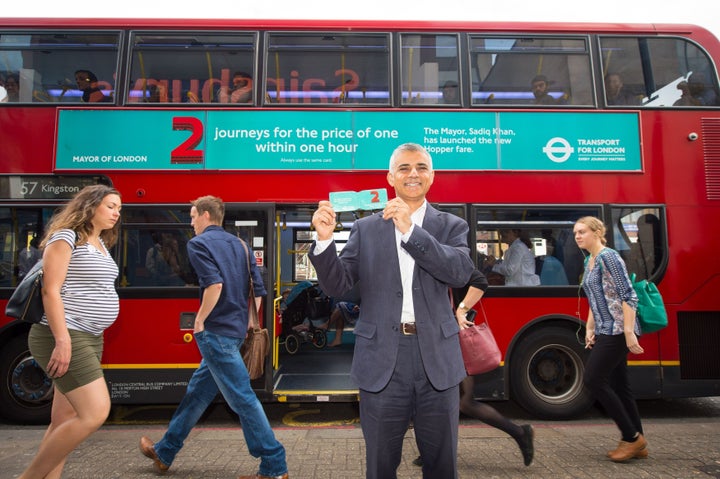 Sadiq Khan is launching the one-hour London bus hopper ticket on Monday.
Passengers in the capital are now able to make a second journey for free if they travel within one hour of beginning their first.
Officials estimate that 30 million bus journeys currently costing £1.50 will become free every year.
The London mayor said: "Today is a landmark day for transport in London, and I'm hugely proud that our new 'hopper' fare will make bus travel cheaper for millions of Londoners travelling around our city.
"It wasn't right that Londoners had to pay twice simply to change buses, and the 'hopper' will make 30 million journeys free every year.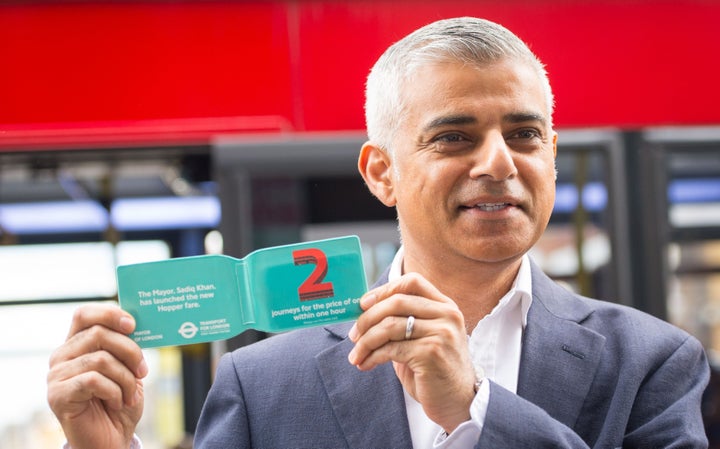 "It will make a particular difference to low income families – many of whom still spend a large proportion of their wages on essential travel costs."
Passengers using pay as you go with Oyster or contactless payment cards will automatically be charged the lower fare.
People using the tram network - which serves Croydon and surrounding areas - are also be eligible for the free journeys.
In addition, passengers who travel on a Tube or train between their two bus or tram journeys will be eligible for the Hopper fare from 2018.
Stephen Locke, chairman of London TravelWatch, said: "Making bus travel more affordable will really help passengers, particularly people on lower incomes with long or complex journeys to work.
"We hope that for many people, the hopper fare will improve access to jobs in areas they may have previously found it too expensive to get to."
Transport for London does not have the technology to allow unlimited bus and tram transfers within an hour, but it expects to rectify this by 2018.