An abandoned dog who waited at the side of the road for her owner to return has died after being hit by a car, local media reports.
Loung fell out of a pick-up truck on a busy main road in eastern Thailand last year.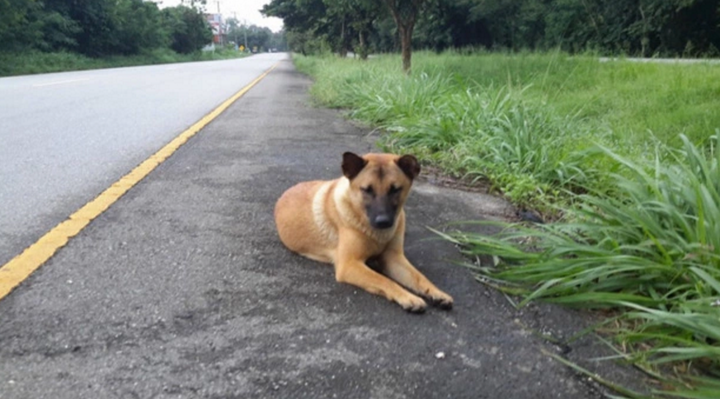 It is believed that her owners did not notice she was missing until it was too late and she was left stranded by the side of the road in Chanthaburi, waiting for them to return.
The three-year-old dog was fed by people in the local village of Ban Nong Khon while she waited for her owners to return.
According to local media reports, some people claimed to be Loung's owner but she ran away from them when they approached, refusing to be moved from the spot.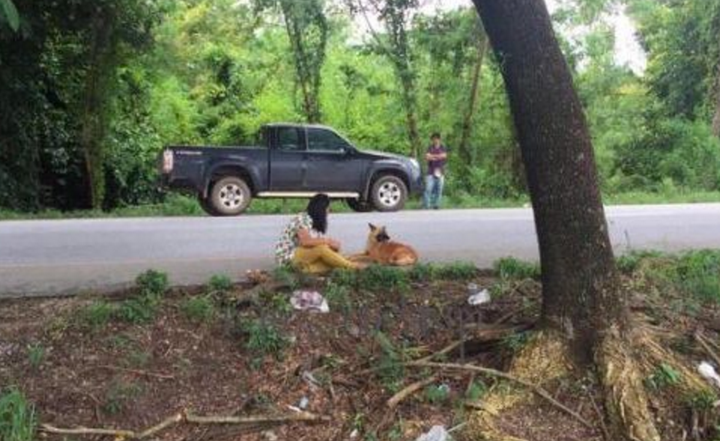 Tragically, last week the young dog was run over and killed by a vehicle travelling along the highway, the Bangkok Post reports.
Dog lovers in the province have said they will bury the deceased and loyal canine.
The Nation reports that Chanthaburi's livestock office was planning to catch Loung following concerns that she would be hit by a passing vehicle.
People have shared photos online and paid tribute to the young dog, with many commenters writing "RIP" in response to the sad news.