Britons are being warned to "exercise extreme caution" in Thailand after a wave of co-ordinated explosions left at least four people dead and dozens injured.
The Foreign Office updated its travel advice on Friday following multiple blasts in Hua Hin, Trang and Surat Thani, and was "urgently clarifying" reports of a further explosion in Phuket. The advice was echoed by several governments, including the US.
Among the injured were 10 foreigners in the seaside resort town of Hua Hin, which was hit by two explosions on a busy street on Thursday night and by two further blasts on Friday morning. The Mirror reported that Britons were thought to be among the injured, but the FO is yet to confirm that.
According to the Associated Press, police have said four of the injured tourists were from Germany, three from the Netherlands, two from Italy and one from Austria.
There were also explosions in Trang on Thursday and Surat Thani on Friday which caused casualties, the FCO said, warning tourists to "exercise extreme caution, avoid public places, and follow the advice of local authorities".
An FCO spokesman said it was in "close contract" with local authorities and was urgently seeking more information, and "stand ready to provide assistance to any British nationals involved".
It is advising against "all but essential travel" to the provinces of Pattani, Yala, Narathiwat and Songkhla on the Thai-Malaysia border.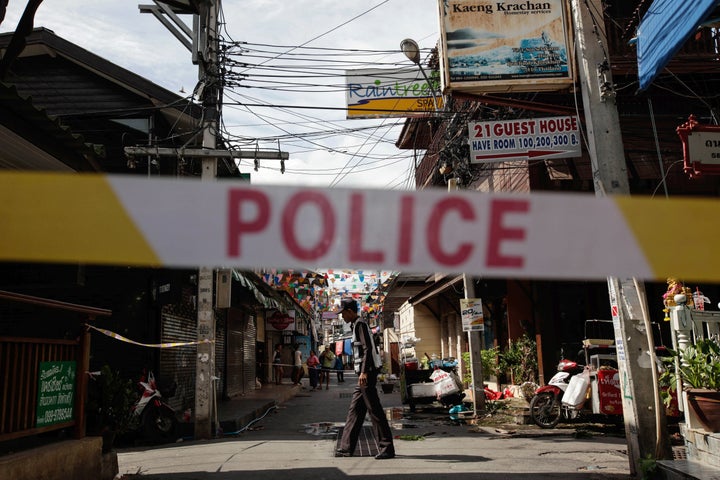 Colonel Krisana Patanacharoen, of the Royal Thai Police, said it was too soon to say who was behind the attacks but "we are sure that it is not linked to terrorism".
Police, according to AP, also ruled out low-level insurgency in the country's Islamic south that has ground on for more than a decade and killed more than 5,000 people.
Militants in the south have carried out such sophisticated attacks before, but almost all have targeted Thailand's three southernmost provinces.
The bombings are the worst in Thailand since the military seized power in a coup two years ago.
They also followed a successful referendum held last weekend on a new constitution that critics say was undemocratic and was fashioned to keep the military in control for at least five more years.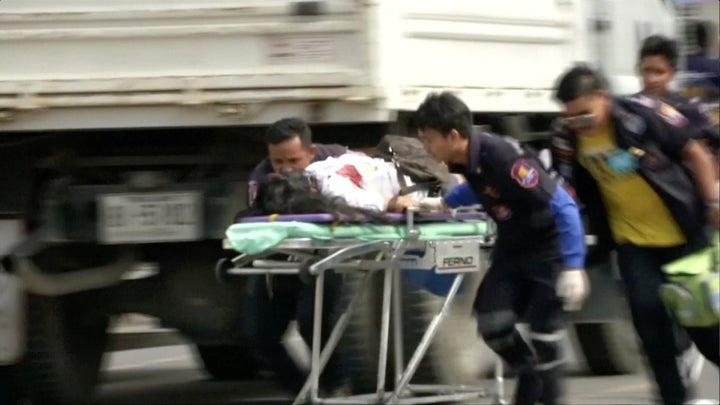 The blasts all occurred south of Bangkok and several of the explosions - including one on Patong beach in the tourist town of Phuket and three in the seaside resort city of Hua Hin - appeared designed to strike the tourism industry, which provides vital income to the government.
Tourism has remained one of the few bright spots in Thailand since the military coup caused the economy to sag. More than 14 million people visiting through May 2016 compared to nearly 30 million in all of 2015.
The most devastating explosions occurred overnight in Hua Hin on a busy street filled with bars and restaurants. One Thai woman was killed and about 20 people were wounded, half of them foreigners, according to police Lieutenant Chaiyot Tisawong.
General Sithichai Srisopacharoenrath, the superintendent of police in Hua Hin, said the bombs were hidden inside potted plants and were set off by remote control, half an hour apart. He said a Samsung cell phone had been recovered that they believe was used to detonate at least one the bombs.
On Friday, debris and ball bearings could be seen strewn across the road as police investigated the scene. The blast damaged a pair of phone booths and shattered the window of a nearby Starbucks.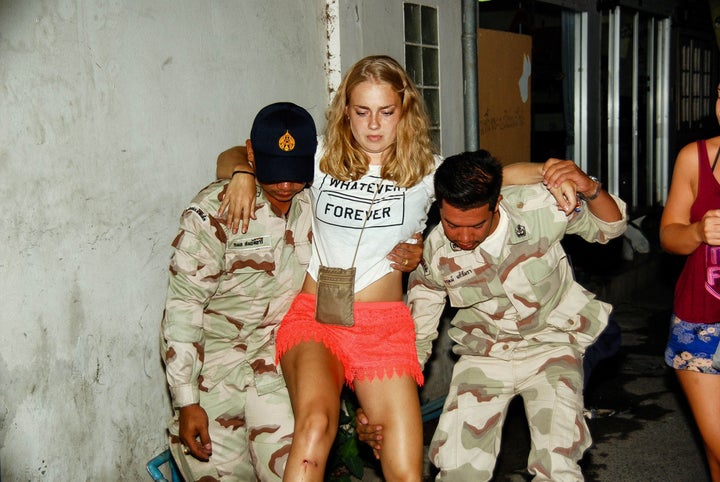 Many shops in the city center closed afterward and normally bustling streets were empty, for good reason: Hua Hin was hit again by another bomb that exploded Friday morning near a clock tower, killing one person and wounding four more.
Separate blasts were reported elsewhere in the south. One exploded on Phuket city's popular Patong beach, injuring one person. Two more detonated in front of two police stations half an hour apart in Surat Thani in southern Thailand, killing one and wounding three. And two bombs exploded outside a market in Phang Na, damaging two vehicles but causing no casualties.
Earlier Thursday, another bomb blew up in the southern province of Trang - known for its beautiful beaches and tourist islands - killing one person and injuring six, according to police and Thai press reports.
In Hua Hin, tourist Shane Brett told the Australian Broadcasting Corp from his hotel room, that there was panic after the first explosion there Thursday.
"I was at a bar in the main bar district in Hua Hin right outside the Hilton Hotel and at first I heard kind of a bang ... and everyone kind of panicked," Brett said.
He looked outside and saw people running. Half an hour later, heading back to his hotel, he saw "a good few people injured and the whole area just panicking ... the whole area was just shut down with police cars, ambulances".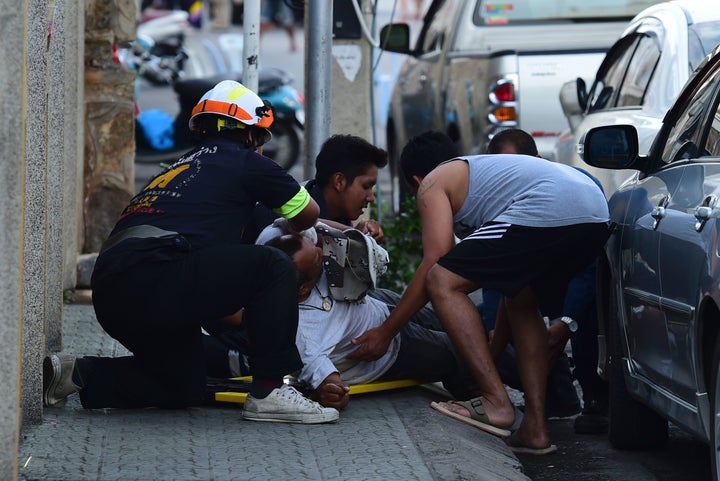 Thailand has been plagued by political violence, including several bombings, since the populist billionaire Thaksin Shinawatra was ousted as prime minister in a 2006 military coup after demonstrations accused him of corruption, abuse of power and insulting King Bhumibol Adulyadej.
Thaksin's ouster set off sometimes-bloody battles for power between his supporters and opponents, who include the military. The government of his sister Yingluck Shinawatra, who became prime minister in 2011, was toppled in the country's last coup in 2014.
In a speech Wednesday night, junta chief and Prime Minister Prayuth Chan-ocha took credit for bringing stability back to Thailand after an extended period of unrest.
On Friday, Prayuth said the government was doing the best it "could to provide security to the country. ... We have to band together and stay strong."
Colonel Sansern Kaewkamnerd, a junta spokesman, said Prayuth "expressed his sadness over the unexpected and tragic incident (in Hua Hin)" and ordered police and soldiers in the area to step up security measures.
Friday's blast took place on the birthday of Thailand's Queen Sirikit. The junta has repeatedly said that defending the monarchy is a top priority, and the army and its allies are keen to ensure a smooth succession for Bhumibol, who is the world's longest reigning monarch.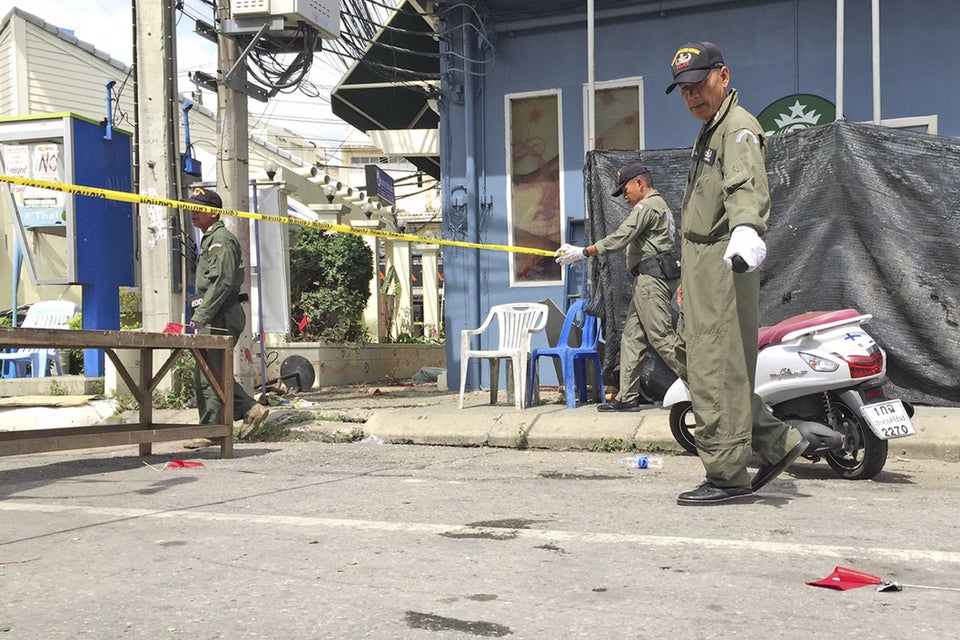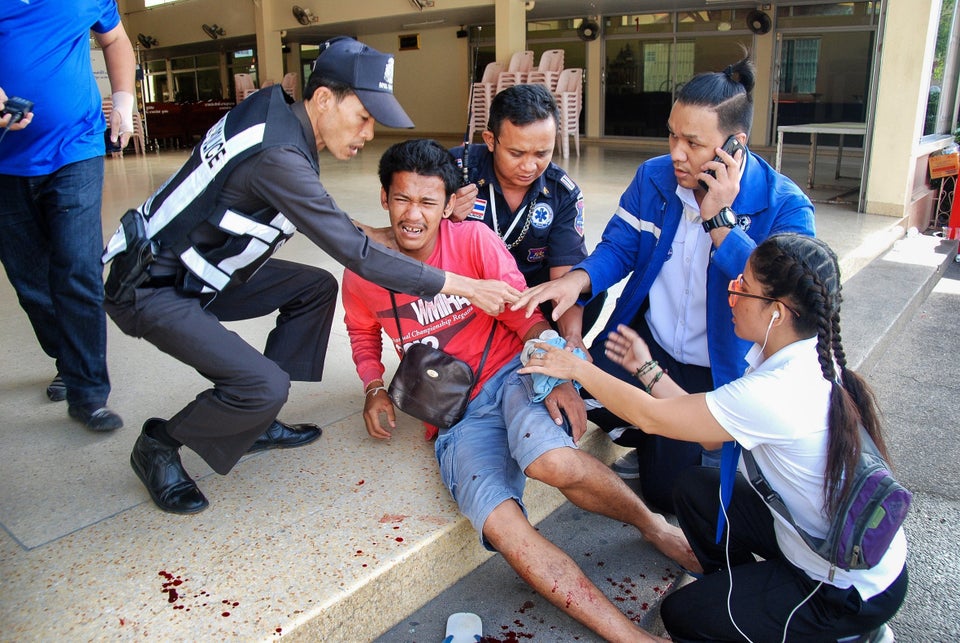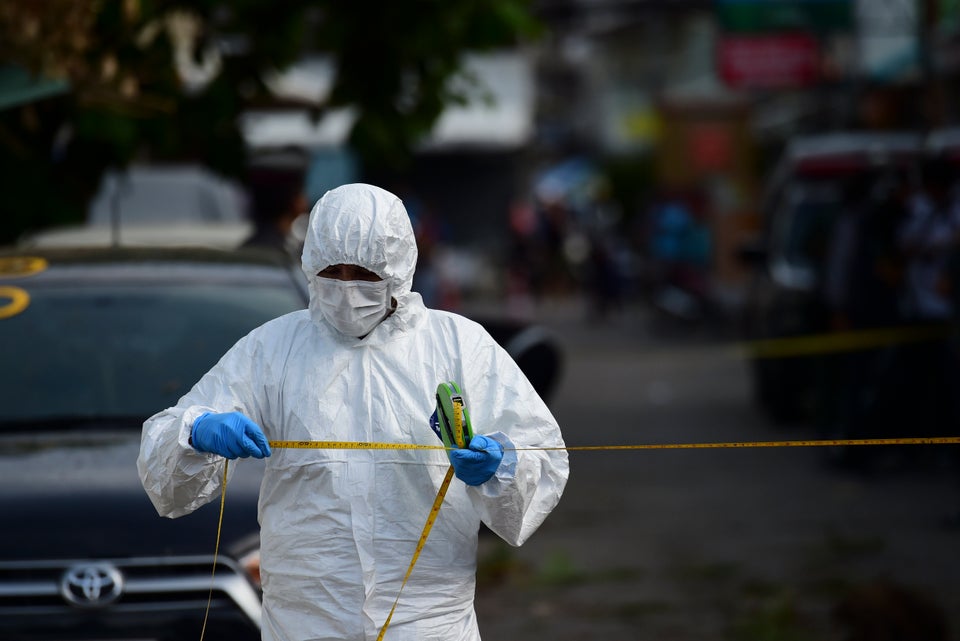 MUNIR UZ ZAMAN via Getty Images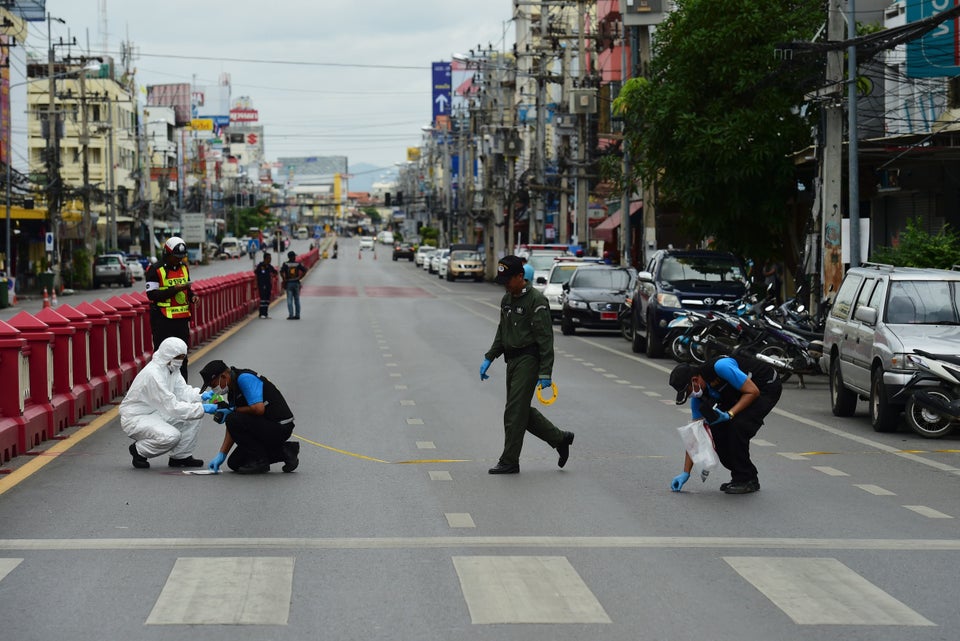 MUNIR UZ ZAMAN via Getty Images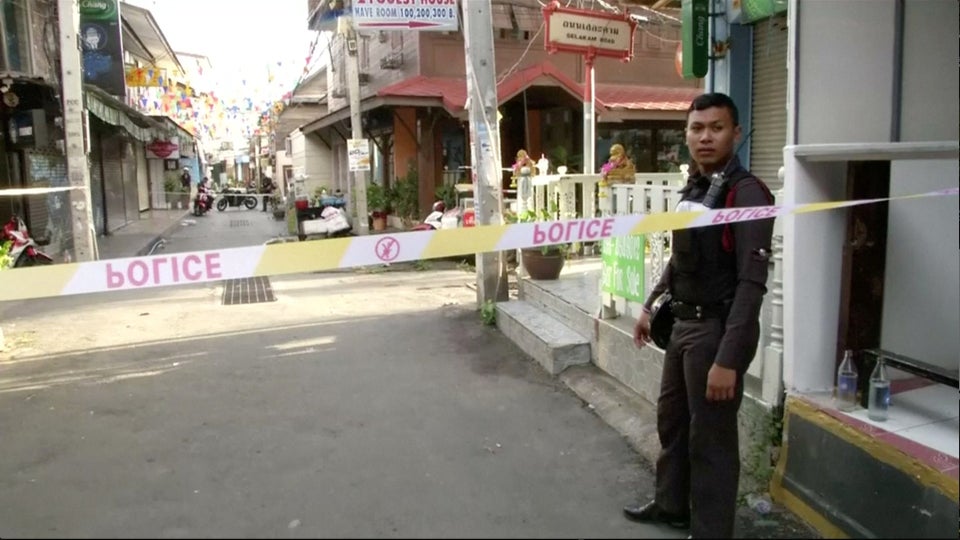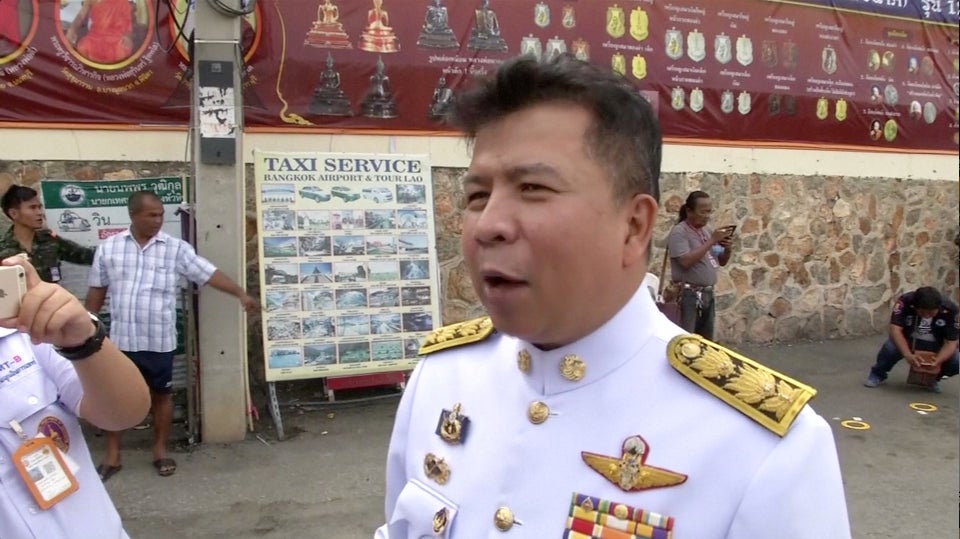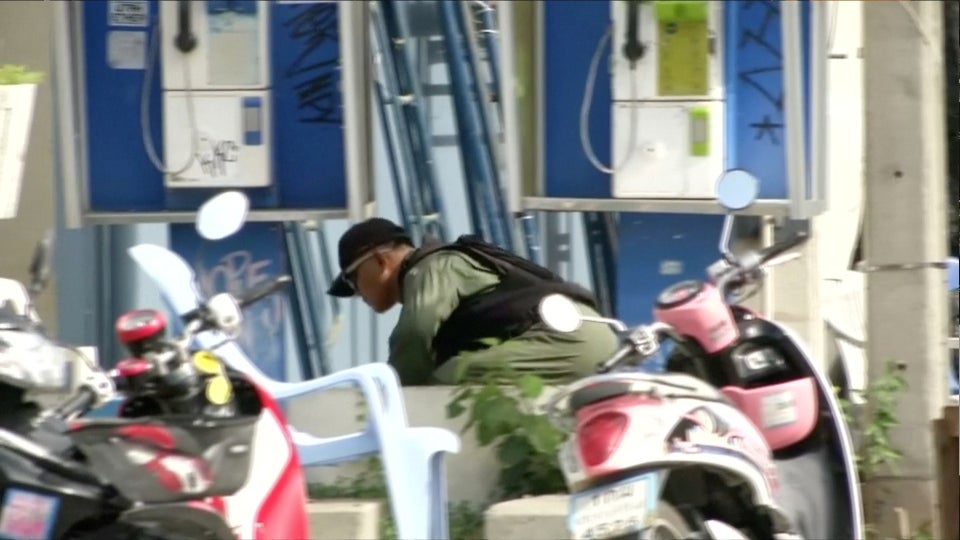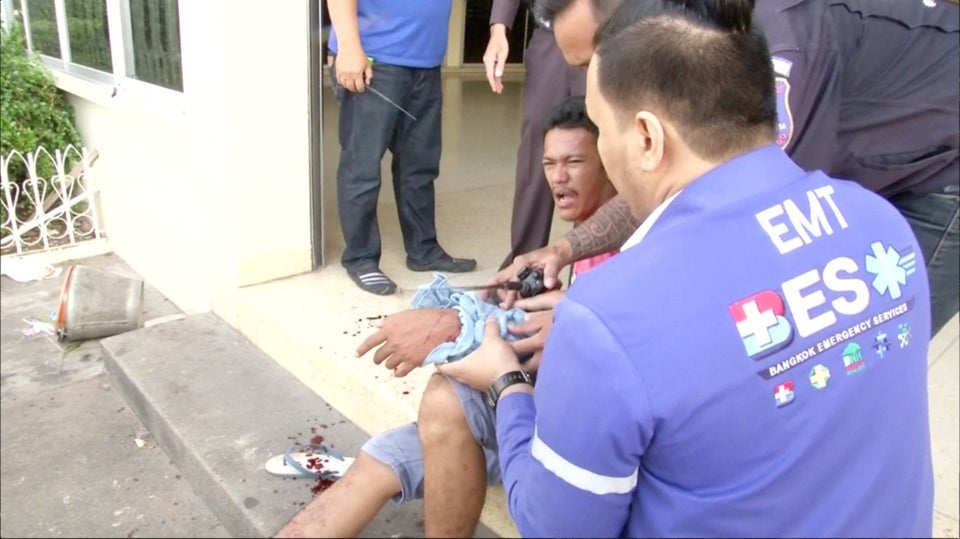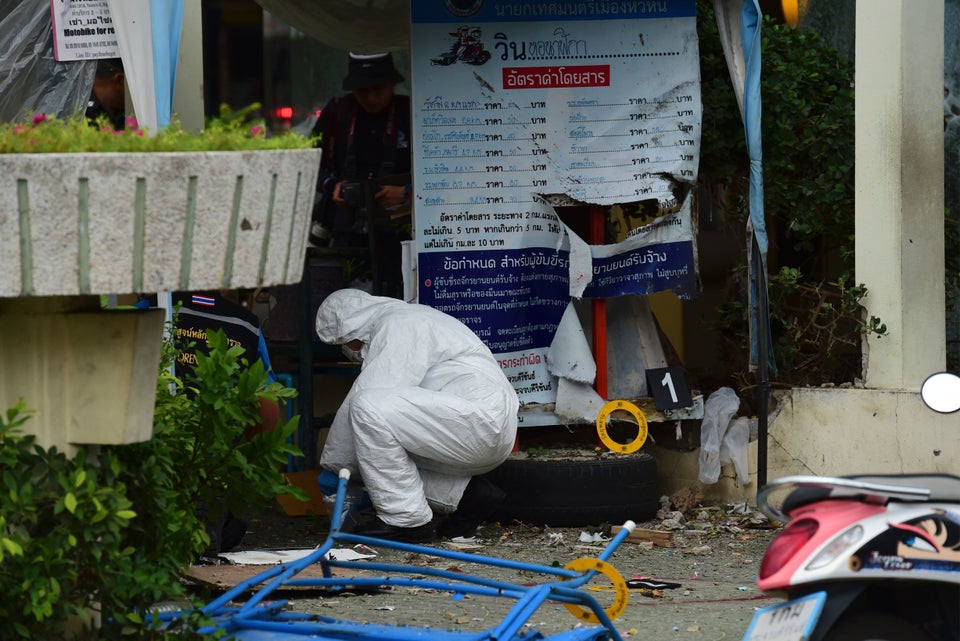 MUNIR UZ ZAMAN via Getty Images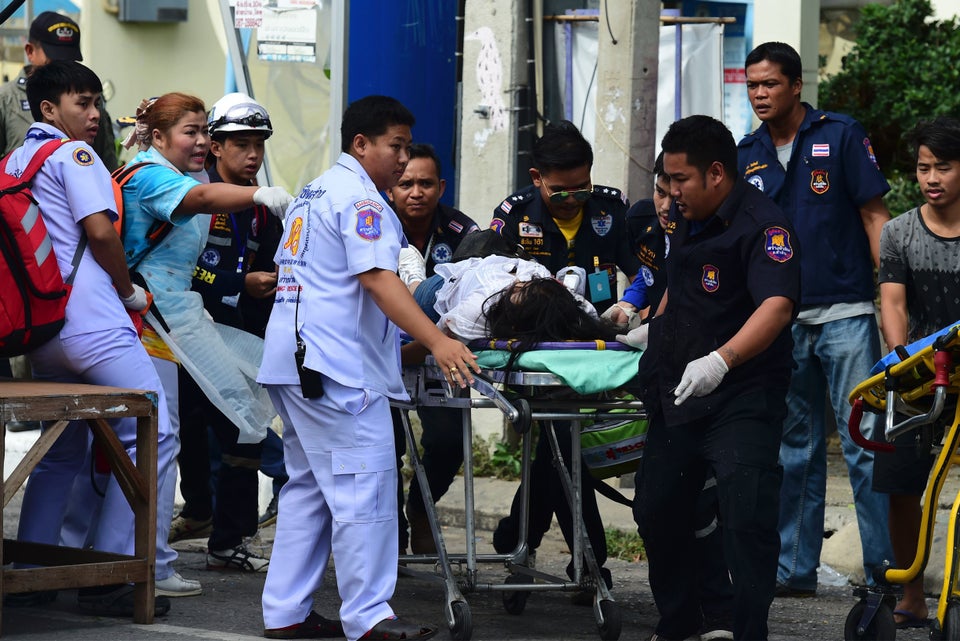 MUNIR UZ ZAMAN via Getty Images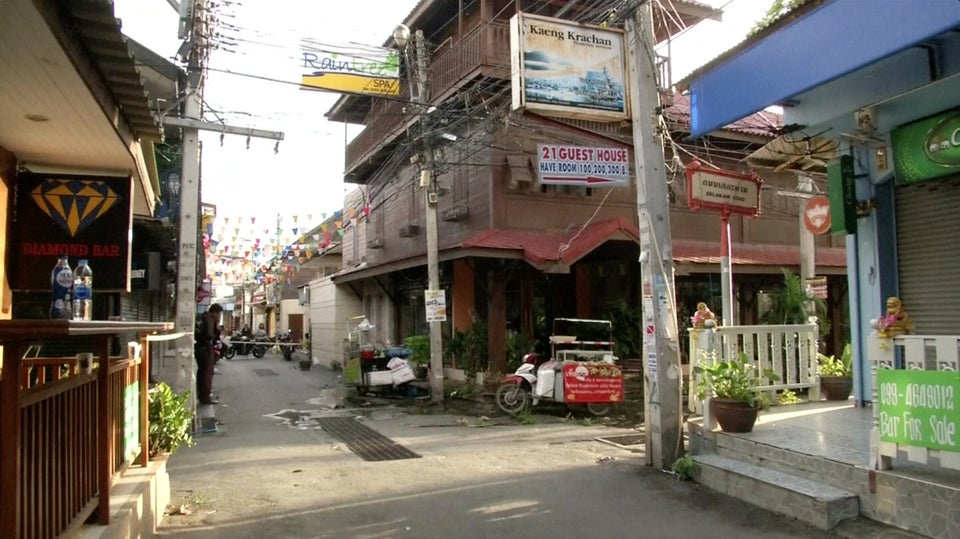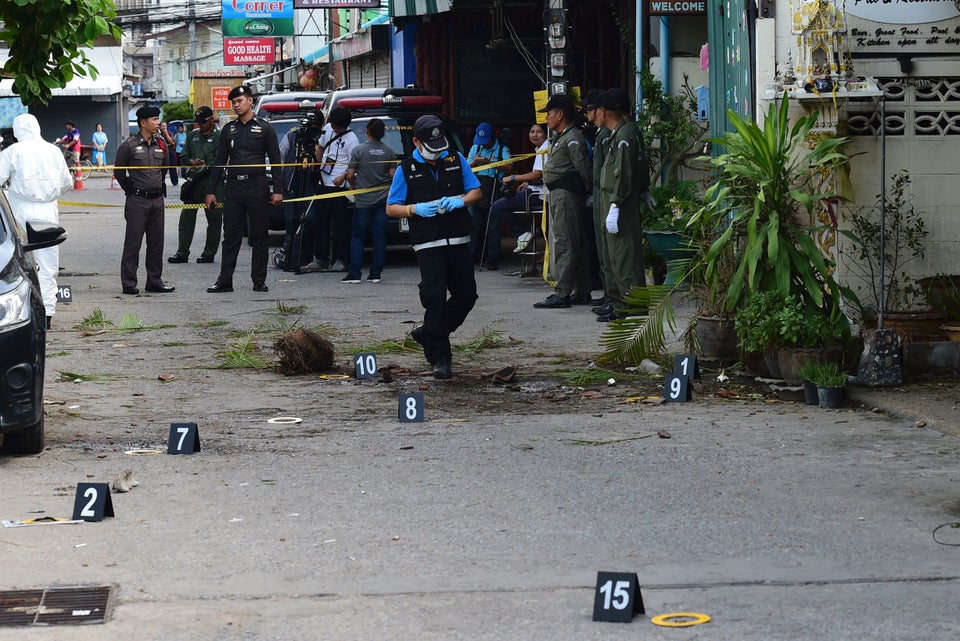 MUNIR UZ ZAMAN via Getty Images
Popular in the Community