An 84-year-old woman with pancreatic cancer has lived to see her granddaughter get married, in what was a bittersweet moment for the family.
June, who is from Skipton, North Yorkshire, starred in last night's episode of 'The Big C And Me' on BBC One.
In the show, June chose not to opt for treatment following a devastating cancer diagnosis.
Instead, she decided to live life to the full and, more than a year after her diagnosis, she fulfilled her dying wish of seeing her granddaughter get married.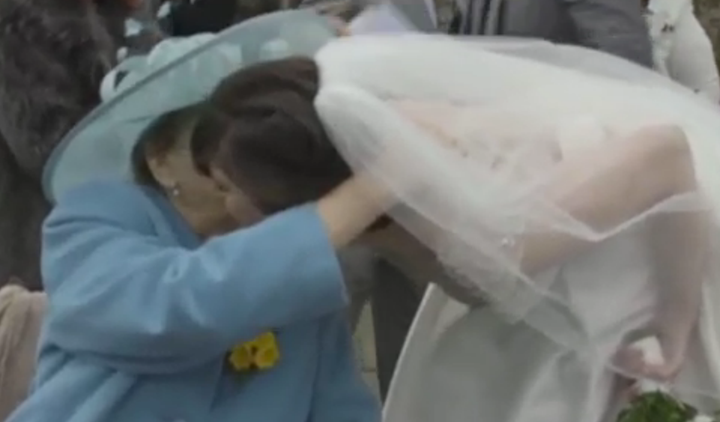 June, 84, first realised something was wrong with her health when she turned yellow overnight.
A visit to the doctors for tests confirmed the worst: she had pancreatic cancer.
The pancreas is a large gland that's part of the digestive system. It is responsible for producing digestive enzymes which break down food and hormones, including insulin.
Around 8,800 people are diagnosed with pancreatic cancer in the UK each year, making it the 11th most common cancer, according to the NHS.
For June, the only chance of being cured was by undergoing an operation to have the cancer removed, which would be a huge and potentially life-threatening operation for someone of her age.
Her alternative options were chemotherapy, which wouldn't cure the disease but would slow the cancer's growth and help prolong her life, or to not have treatment at all.
With the latter option, doctors estimated she wouldn't live past a year.
June was left to decide on a course of action, but found it an incredibly difficult decision to make.
Following her appointment at St James' Hospital in Leeds, where she was given the bleak prognosis, one of June's three daughters said the news had "physically felt like being punched in the stomach".
In the end, June opted to continue without treatment. "I don't want the operation and I don't want chemo," she said.
All she wanted to focus on was enjoying the time she had left.
While her daughters said they found it hard to hear their mum's decision to not have any treatment, they also said it was a "massive relief".
"She can have a very dignified, quiet end," they said.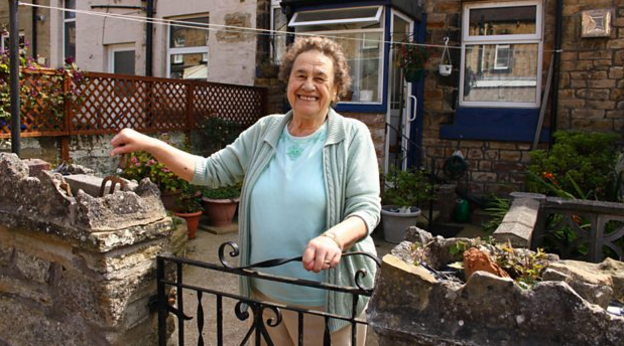 With less than a year to live, June embarked on a mission to fulfill her bucket list. One of the things high on her wish list was to see her granddaughter Sarah get married. She also wanted to see the Royal Ballet.
Not wanting to delay, her family took June to see the ballet at Covent Garden, London shortly after her diagnosis.
Her granddaughter said that during the performance June was "mesmerised". The 84-year-old later sobbed and thanked her family for taking her on the memorable trip.
Five days later, June was met with more amazing news when Sarah told her she was engaged.
"I'm really pleased for you love," June told her. "That's a nice surprise."
Almost one year after June turned down treatment, her health began to deteriorate noticeably, as the tumour had grown over her stomach. But she was determined to stay strong.
"I was being sick every night," she said. "I had two blood transfusions, I had plasma, I had all sorts.
"But I'm not in any pain at all," she added.
Time went on and her condition worsened but, true to her word, June attended Sarah's wedding - more than a year after her diagnosis.
She had defied doctors' estimations that she wouldn't live for longer than 12 months.
"It's something that I never thought was going to happen," said Sarah on her wedding day. "I'm just feeling so relieved that she's actually here."
With her grandmother there, Sarah's wedding day was more perfect than she could have imagined - and for June, the most important wish from her bucket list had come true.
'The Big C And Me' aired on Wednesday 8 June at 9pm on BBC One.