"There was a rumour - started by me, accidentally, because I mentioned it by mistake - that the fourth series would be starting at Halloween," he confides to HuffPostUK. "But we've actually changed that now. I think we've come up with possibly the most disturbing opening scene ever."
Enough to send a chill down the spines of dedicated viewers of Saga Noren and co, particularly after the third series proved the best yet, despite the abrupt departure of her previous co-star Kim Bodnia.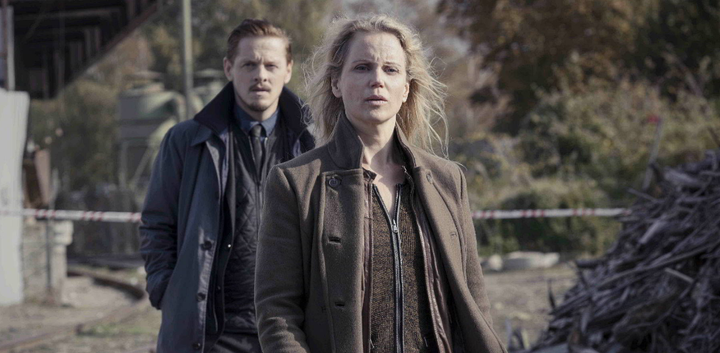 Last time I spoke to Hans, he was frantically rewriting scripts for Series 3 after he'd been unable to persuade the Danish actor to return, and he admits now his sense of relief that they were able to pull it off without the mercurial Kim and his charming, flawed character of Martin Rohde.
"We really had to sit down after Kim, and ask, what is 'The Bridge'? We realised, without him in it, we couldn't rely any more on elevator scenes, car scenes," remembers Hans.
He adds: "Although it was a challenge, it has perhaps been good for 'The Bridge', and very good for Saga.
"There was a satisfaction following Kim Bosnia's departure that we could still make it work, but the challenge each series, and especially for this series 4, is to make sure we're not just doing it for the sake of it, that there really is a story there."
In the meantime, Hans has proved he's more than a one-trick pony, however, with the success of 'Marcella', his first London-based drama starring Anna Friel as another female detective tested by circumstance. How hard was it to write a lady copper who wasn't Saga?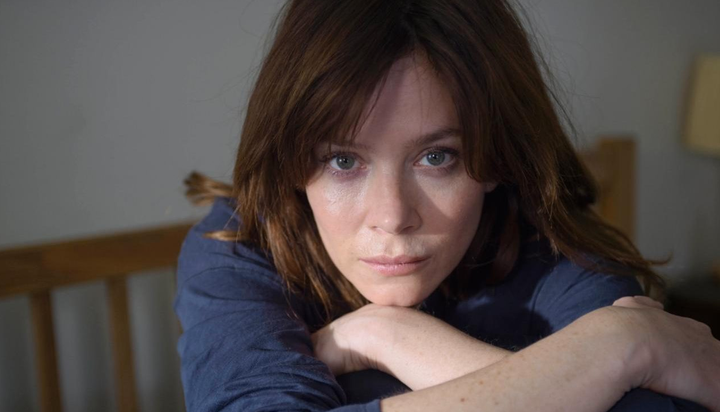 "Between ITV and ourselves, we deliberately didn't want to make 'The Bridge' in English," explains Hans.
"I asked, what can we do to make sure we go the other way? The answer was that Marcella is very emotional, she's the opposite of Saga. She takes on a lot, due to her over-emotional responses, they dictate where the story goes."
What his two characters share is an intensity that makes it impossible not to follow them on screen. "I'm more interested in female characters," agrees Hans. "My closest friends are women. I'm not one of the guys."
Hans reveals he hasn't even thought about the second series yet, despite audiences clamouring to find out more about the fate of Marcella, her errant husband, and exactly who did move that body where…
Despite the first series ending on a cliffhanger, Hans also reveals there was never any plan to write another, until the ITV audience numbers made it something for discussion.
"We never know whether audiences are going to want another round, so the story has to be able to stop," says Hans. Not for a while yet, though, in either London or Scandinavia.
'Marcella' Series 1 is available on digital download and DVD now.
Related