'Sabrina The Teenage Witch' was one of the most beloved sitcoms for children of the 1990s, but Netflix's new reimagining of the series is about to change a lot of what we remember.
Billed as a reimagining of the much darker Archie Comics series of the same name, 'Chilling Adventures Of Sabrina' is going to be a lot different to the show we already know and love, in terms of tone and style.
However, one thing that remains largely the same is the cast of characters characters, with Sabrina, her aunts Hilda and Zelda, love interest Harvey Kinkle and Salem the cat all returning - albeit with new faces.
Here's how the two casts and the characters they play stack up against one another...
Sabrina Spellman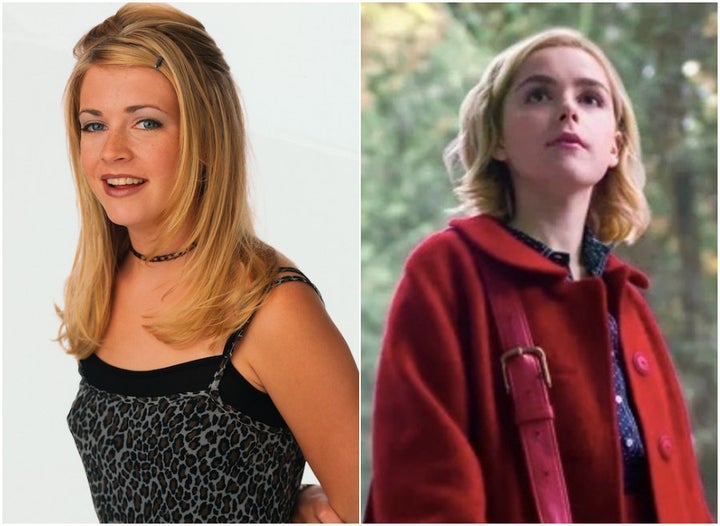 Melissa Joan Hart first brought the Teenage Witch to life in the 90s, but in 'Chilling Adventures', she will be played by 18-year-old rising star Kiernan Shipka.
Like Melissa, Kiernan was a child star, having begun appearing in 'Mad Men' as Sally Draper when she was just 10 years old.
Kiernan was also bosses' first choice to play the new incarnation of Sabrina, and she describes her character (via Entertainment Weekly) as being a "young, really badass, outspoken girl who is still individuating herself and figuring out love, as well as honing in on her power and struggling" between the two "completely separate" mortal and witch worlds.
Aunt Hilda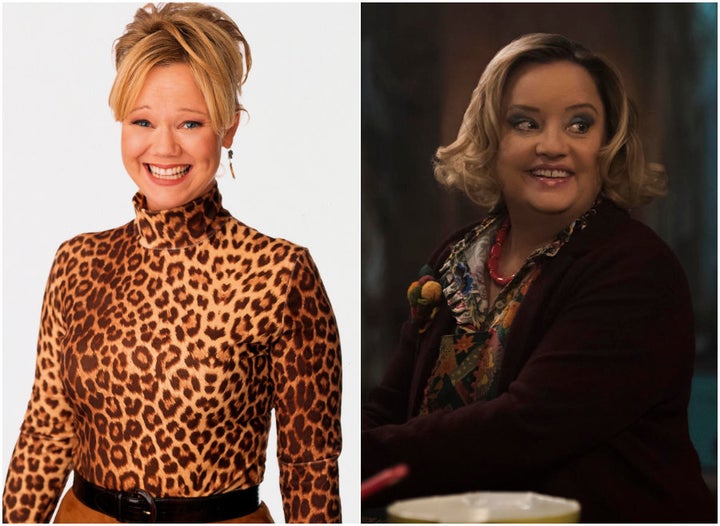 In the 90s TV series, Sabrina's zanier aunt, Hilda, was played by comedian Caroline Rhea, and bosses have cast another comic actor in the role this time around, as she will be played by former 'The Office' star Lucy Davis.
When Lucy's casting was announced by Deadline, the character was described as being more "nurturing than Zelda". However, her motherly nature and warm sense of humour is also said to hide "a wicked, ghoulish streak".
Aunt Zelda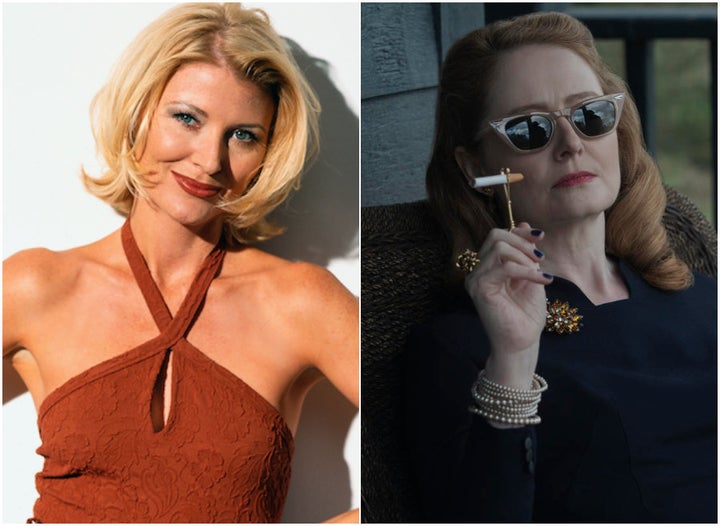 Beth Broderick originally took on the role of Zelda, but in 'Chilling Adventures', she will be played by Miranda Otto, probably best known for starring as Éowyn in the 'Lord Of The Rings' films and Allison Carr in 'Homeland'.
As in the sitcom, she is the disciplinarian of the Spellman family, even having to pull Hilda into line occasionally. But she's also devout to serving the Dark Lord as a member of the Church of Night.
Harvey Kinkle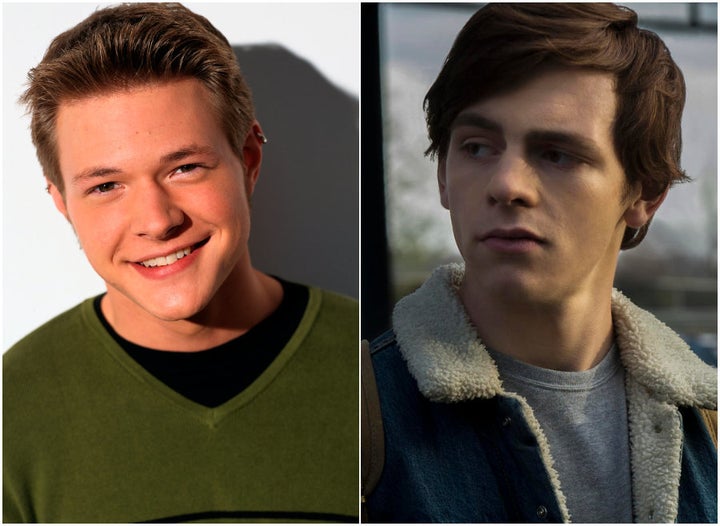 Former Disney star Ross Lynch is taking on the role of Sabrina's boyfriend, who was previously played by Nate Richert
While it initially took Harvey and Sabrina a while to get together in the original series, the character is billed as her boyfriend from the off in 'Chilling Adventures', and is very much the Prince Charming of this dark fairytale.
Sabrina's teacher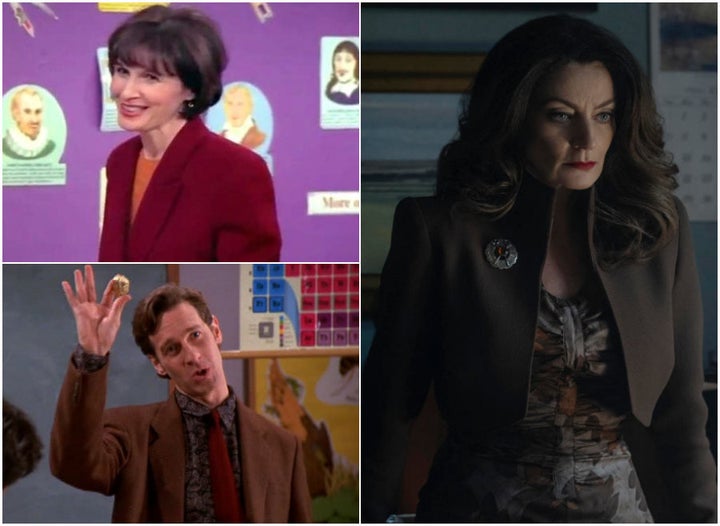 Mr Pool (aka Paul Feig, writer of 'Bridesmaids') and Mrs Quick (aka Mary Gross) took on the roles of Sabrina's favourite teachers, and while those exact characters will not be reappearing, the role will be filled by former 'Doctor Who' actress Michelle Gomez, who plays Mary Wardwell.
Not only is she Sabrina's favourite teacher, but she is her mentor too. However, she is often possessed by the Devil's handmaiden, turning her into Madam Satan, who tries to lure Sabrina down the path of the night.
Sabrina's headteacher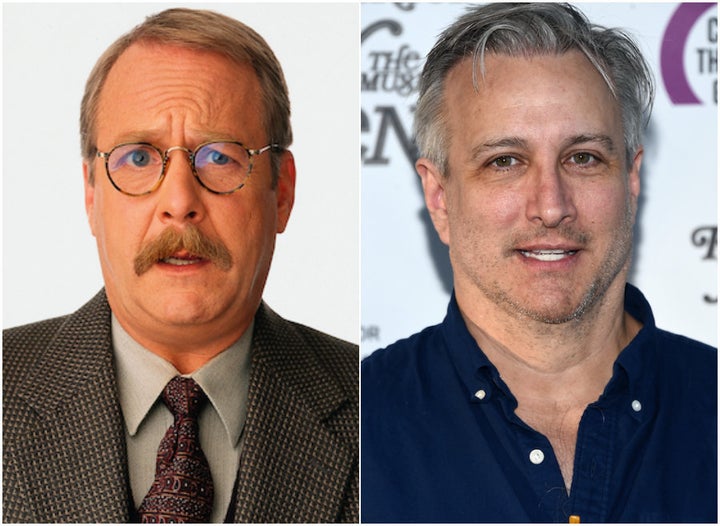 Sabrina did not exactly get on well with her principal during the 'Teenage Witch' years - something that will be repeated in the reboot.
However, Willard Kraft, who was played by Martin Mull, will not return, and is replaced by George Hawthorne as the head of Baxter High, with 'Beverly Hills Cop' actor Bronson Pinchot taking on the role.
Sabrina's best friends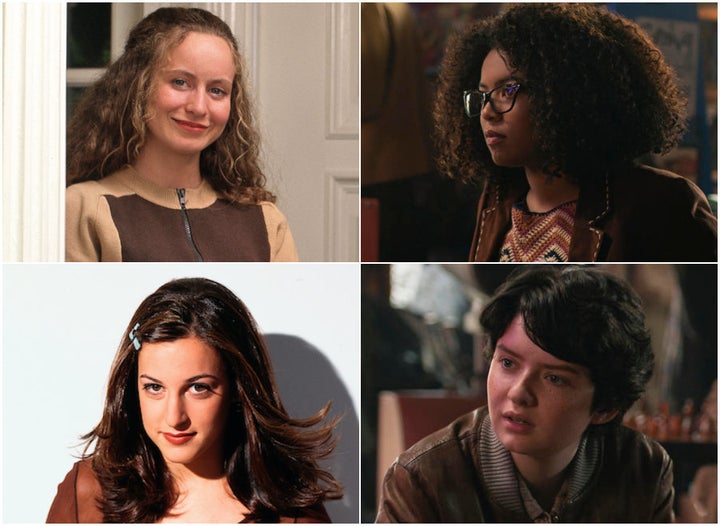 In series one of the sitcom, Sabrina's best friend was Jenny, who was replaced by Valerie Birkhead (Lindsay Sloane) when Michelle Beaudoin left the cast.
In Netflix's new show, her chums are Rosalind Walker and Susie Putnam, played by Jaz Sinclair and Lachlan Watson. Rosalind is described as empowered and outspoken, while Susie is described as brave and optimistic, despite being the victim of her school bullies.
Sabrina's nemeses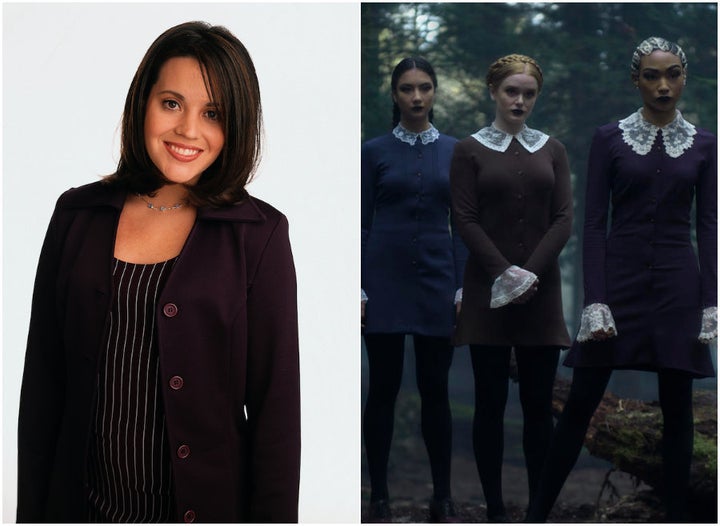 While at High School, Sabrina came up against popular Libby Chestler, played by Jenna Leigh Green and her torment of the Teenage Witch defined the early years of the sitcom.
But in 'Chilling Adventures', Sabrina will not encounter her enemy at High School, but at the Academy Of Unseen Arts - and this time there are three of them.
The Weird Sisters, Agatha, Prudence and Dorcas (Adeline Rudolph, Tati Gabrielle and Abigail Cowen), look down their noses at Sabrina for being half-motal, while Libby previously had no idea of Sabrina's magical powers.
Sabrina's cousin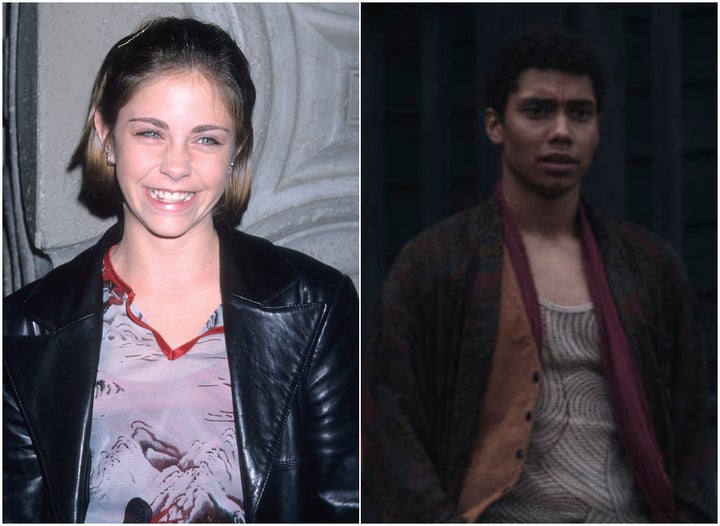 Melissa Joan Hart's real-life sister Emily guest starred as Sabrina's cousin Amanda several times over the course of the original series, but this time around, her relative will have a more permanent role.
She's also changed gender too, as the role is filled by a male character called Ambrose, who is played by Chance Perdomo.
He is a warlock from England who has been placed under house arrest with the Spellman women by the Witches Council, and is one of Sabrina's partners in crime. He is also pansexual.
Salem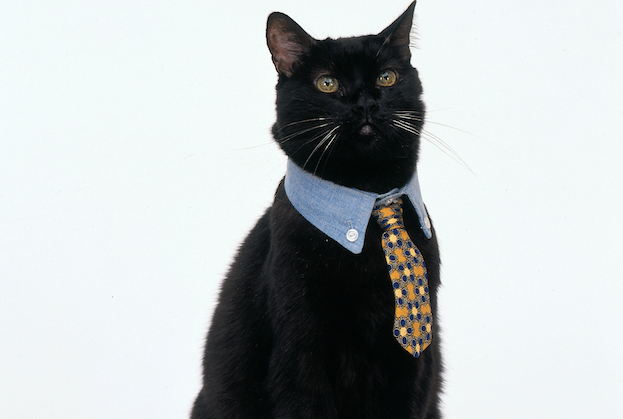 Sabrina's pet cat Salem, who is actually a former witch, Salem was sentenced by the Witches Council to spend an indefinite amount of time as a feline, will return for 'Chilling Adventures'.
Previously voiced by comedian Nick Bakay, who reprised the role in the oft-forgotten animated series based around 'Sabrina', the character doesn't have a voice in 'Chilling Adventures' (at least in the show's early episodes), but does have a more serious role to play, fitting with the darker tone of the show.
'Chilling Adventures Of Sabrina' debuts on Netflix on 26 October.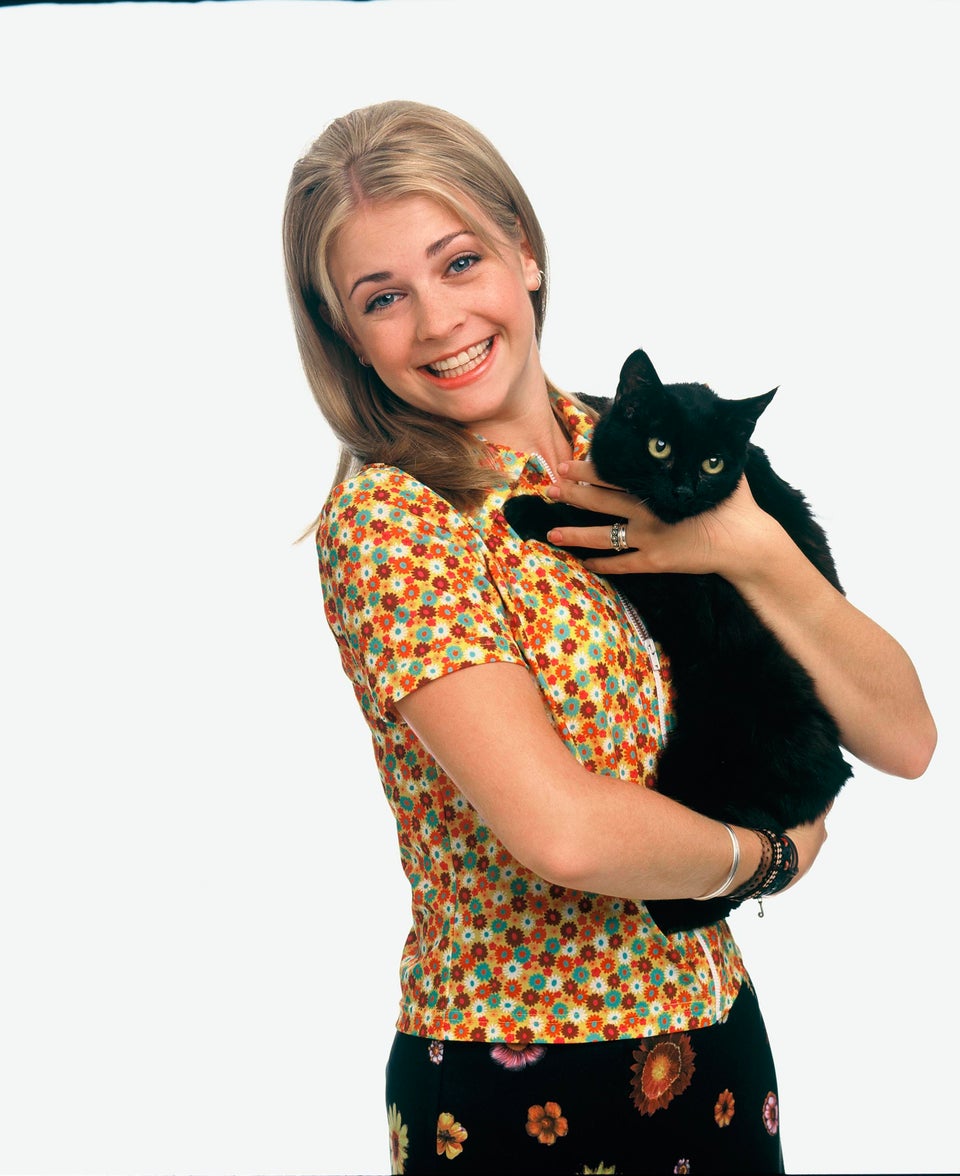 'Sabrina The Teenage Witch': Where Are They Now?