New York's NoMad district (short for North of Madison Square Park) is one of the city's coolest neighbourhoods. Perched on the edge of Chelsea, it's the perfect spot for visitors to be based in; away from the chaos of Midtown, but within easy reach of popular spots like the High Line, Broadway, Times Square and the Empire State Building.
It wasn't long ago that NoMad meant little to most locals, but recently this rectangular patch of New York has been transformed. Packed with swish hotels, trendy bars and excellent restaurants, today NoMad is frequented by young professionals, hipster 20-somethings and cool creatives, and has become one of NYC's hottest spots. Whether you're a first-time visitor to the Big Apple or a Manhattan regular, here's your essential guide to New York's NoMad.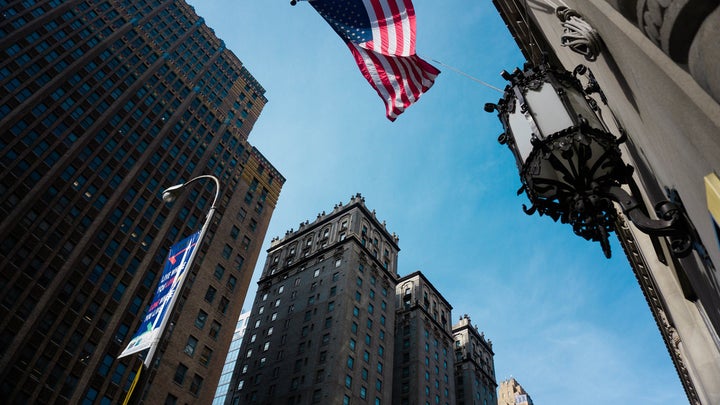 From NoMad you're within easy walking distance of many of New York's most iconic sights, but there are a few activities specific to the neighbourhood you should definitely check out. In the morning head to 28th Street between 6th and 7th Avenue, and wander through the city's colourful Flower District, where you can navigate a jungle of green passageways in the heart of the city.
Of course, you can't explore NoMad without visiting part of its namesake – Madison Square Park. Since its redevelopment in 2001, this urban park is one of the best places in the city to kick back in quiet contemplation. The bustling square, right beside the spectacular Flatiron building, is also the perfect location to enjoy the very best free NYC activity: a spot of people watching.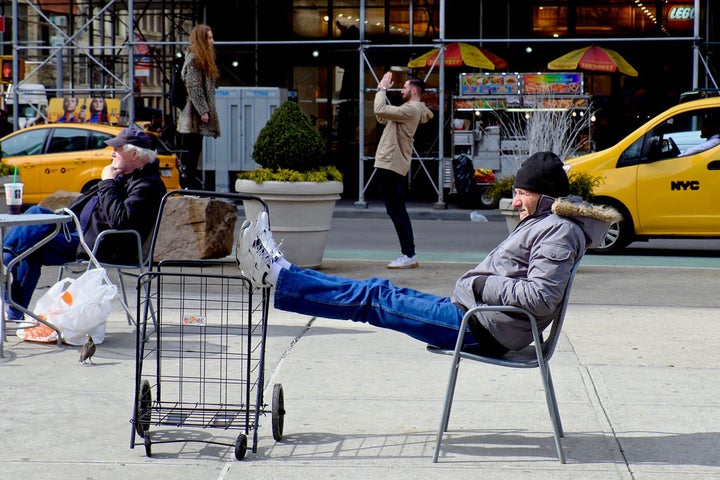 If you have an interest in fashion, the Museum at the Fashion Institute of Technology will definitely impress, and you can browse historic collections from Chanel and Balenciaga. The museum NoMad is most known for, however, is the Museum of Sex on Fifth Avenue. Exploring the history, evolution and cultural significance of human sexuality, the museum has more than 15,000 artefacts on display and is a fascinating way to spend a few hours.
INNSIDE NoMad is a classy new property that epitomises sleek, urban NoMad cool — think floor-to-ceiling glass windows, brick buildings with those iconic NYC metal fire escapes, and trendy, minimalist furnishings. The lobby is modern and impressive, with ambient lighting and fresh flowers aplenty, and the bar is a popular spot for a drink; most evenings you'll find it packed with locals and residents sipping on a delicious cocktail creation.
The bedrooms echo the lobby decor: they're sparkling white, with pops of colour from bright yellow cushions and pink-accented night lights. They're simple but stylish, with all the mod-cons you could possibly need. Terrace suites come with spectacular, almost-vertiginous views of the Empire State building, and if you're staying on floors 16 to 20, you can admire the glittering Manhattan skyline as you lie back in bed.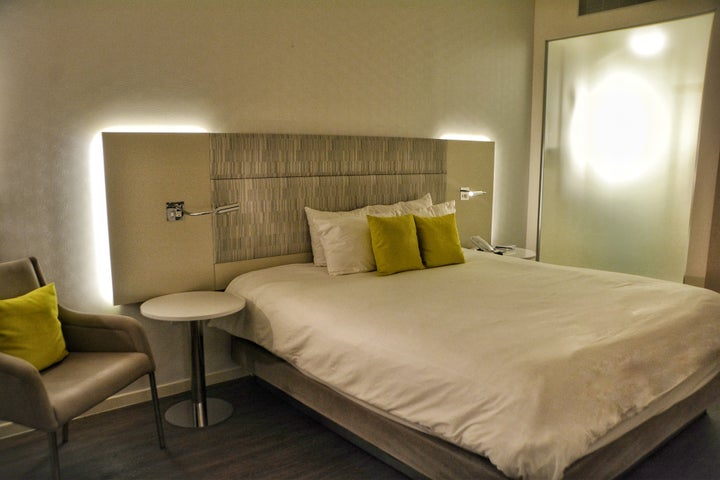 The concierge team will point you in the direction of the coolest bars or best restaurants – and even if you know the city well, it's worth asking for suggestions. They're extremely knowledgeable and can give you plenty of NoMad insider tips that can transform your trip. There's also a modern gym, an attractive yoga terrace, a ground-floor sun terrace and two meeting rooms – but the whole idea of this hotel is to better explore the city, so further facilities would probably be a waste.
Whether you're after a quick bite or a complex, continental meal, NoMad's The Brasserie Restaurant packs quite the punch. Chef Jose de Jesus Emmanuelli has created a mouthwatering menu that's packed with classic American dishes with a modern and innovative twist. The bar is also worth a visit, and be sure to try a cocktail. If you're unsure what to order, try the San Remo: the flavours of vermouth, bourbon, bitter orange liqueur and fresh orange juice mix beautifully.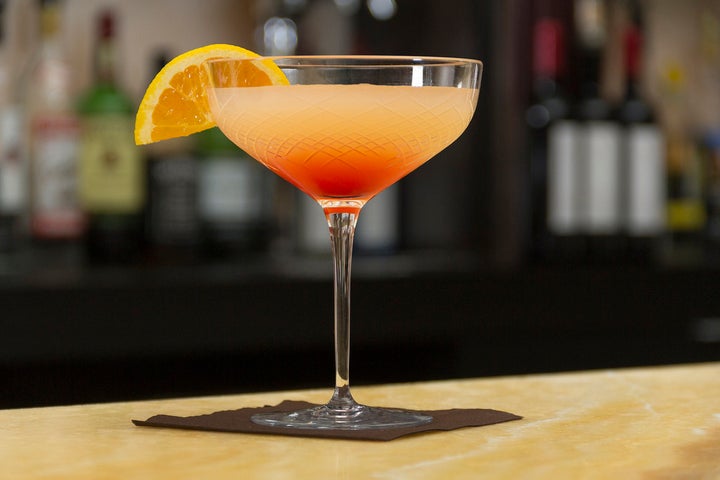 Popular mains include pork tenderloin crusted with coffee and brown sugar and served with mascarpone mashed potatoes, braised asparagus and passion fruit coulis, and the salmon salad with baby kale, quinoa, dried cranberries and toasted sunflower seeds. Vegetarians are just as well catered for: choose the baked eggplant in a lentil and wild mushroom ragout with pomegranate reduction, or the delicious quinoa burger with smoked goat cheese and caramelised red onions.
Despite the high quality food, the atmosphere here is leisurely and laid back, and in the morning it's the perfect spot to enjoy a coffee, too; the bright and airy space, with wood panelling, booth seating and a floor-to-ceiling window, is a great space to plan your day's NoMad adventures.